Did you ever read something in a book, or hear something on the news and think to yourself, "Where in the world is that?" Geography is an important piece not just to history study but to many other aspects in our lives. Knowing where things are can help paint a picture of the climate, terrain, etc.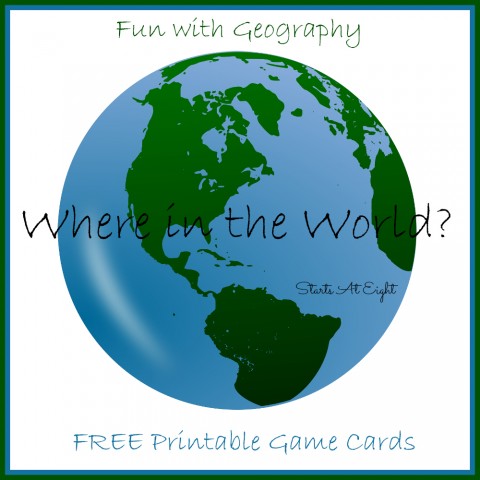 This year in our homeschool we are studying world geography. With that we have chosen to take a more pen to paper approach by creating maps of all kinds (physical, population, climate, political). Beyond just filling in maps we have been using the lists of places to locate from my teens North Star Geography and making a game out of them.
Where in the World?
The North Star Geography curriculum is broken down by continent, and for each continent there are countries, cities, bodies of water, mountains, regions, other landmarks and more.  As my teen is working her way through the curriculum she is creating cards for things to locate on the map.
For instance she might have Where in the World? cards that say:
Arctic Circle
Liechtenstein
Carpathian Mountains
New York City
Lake Superior
Angel Falls
Atacama Desert
Suez Canal
and so many more!
I created an index card sized printable for our Where in the World? Game. It is easily printable on card stock, and then cut out to create the cards. (simply right click on the image and "save as")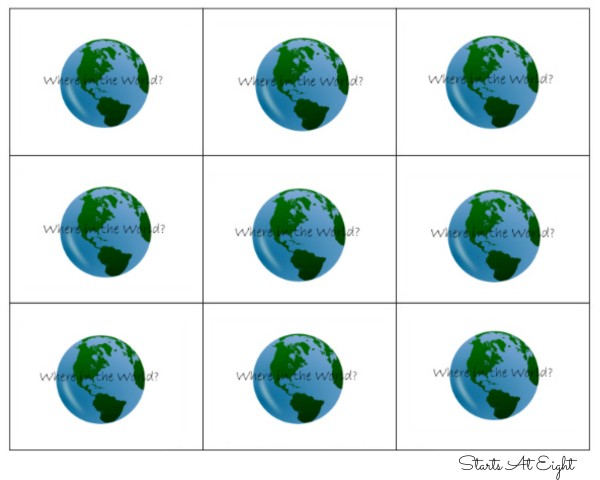 Then your student can keep a stack of the cards to write down various places to locate. I wouldn't recommended they try and write every single item down that they map. Instead they could pick a certain number of each type of item, or a certain number from each lesson overall, or a handful that they didn't know or found interesting.
To see how we set up our high school geography using North Star Geography check out my post: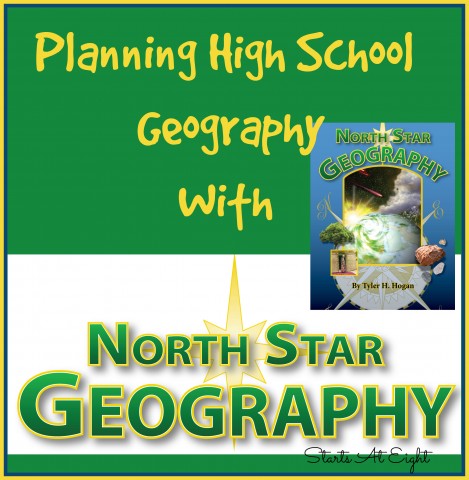 More Geography: