We have bookshelves flanking two walls in our homeschool room. The kids take books up and down at will from them. Ava in particular will hunt through some of the books (most recently the holiday books), and tote some up to her room for her bedtime enjoyment. This past week she pulled down a book from the science section called, What Is An Insect?.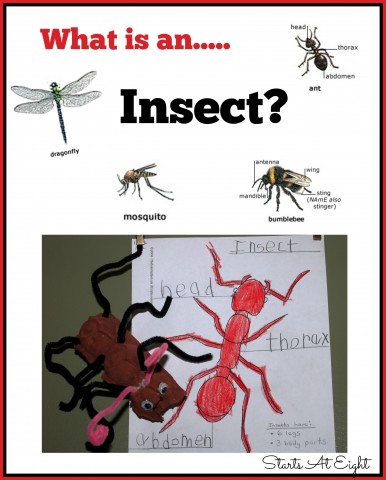 I was concerned it would be another book with way too many big words (or way too many words in general, for that matter), but was pleased to find it was Kindergarten basic! All the pictures are fantastic real life color photos of insects and other animals. Also included is a section in the back with more detailed descriptions and information about the animals pictured in the book.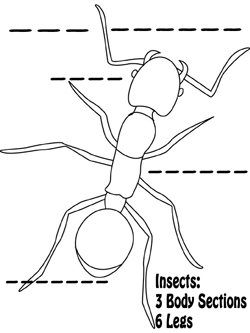 I could not have imagined it was going to spur a whole unit study on insects! After reading the book together multiple times, I thought it would be nice for her to have a picture to label that would reinforce the characteristics of what defines an insect. So I created a very basic ant/insect labeling sheet for her to label and color.
FREE Bug/Insect Labeling Printable for you to download and print it for yourself.
The answers are:
Top Left – ant
Top Right – Insect
Then the body parts are head – thorax – abdomen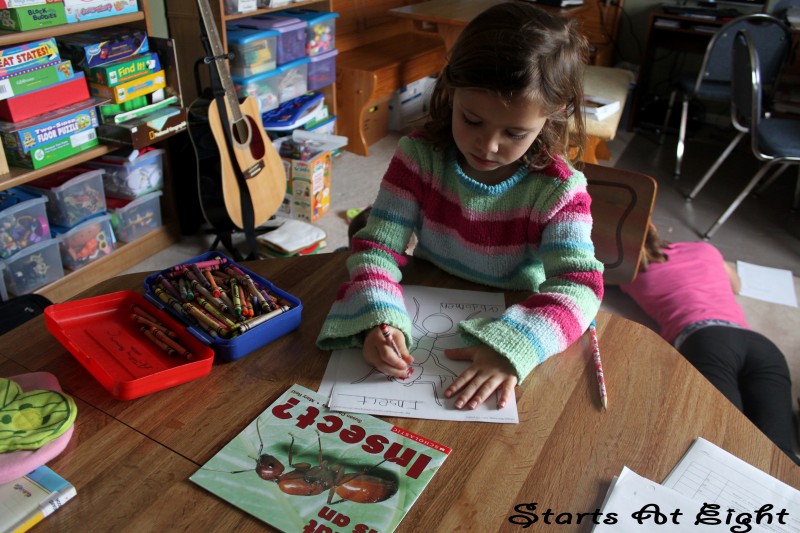 What is an Insect? Ant Craft:
I should have known though that it wouldn't end there for her! She then asked if we could do an ant craft.
So off to the Internet I scurried to procure an ant craft from DLTK-Kids! So was oh so very excited to find that I found one that included painting. I was oh so excited to find an easy craft that we had all the supplies for!
Ant Craft Supplies:
paint
egg carton
pipe cleaners
2 google eyes
poof….you have an ant!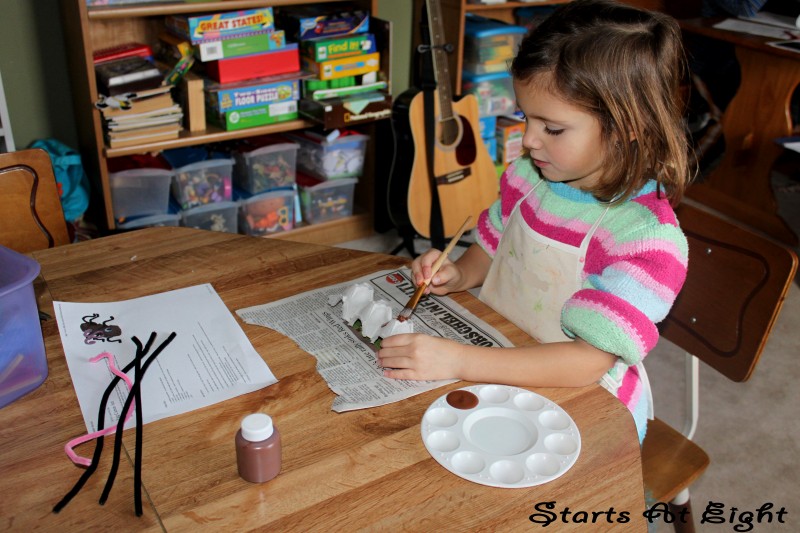 What is an Insect? Learning Sites: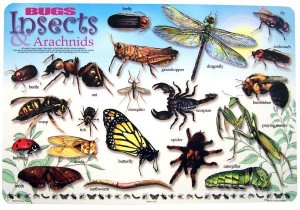 Pre-K Pages Insects – Bug theme ideas and activities for teaching and learning about bugs and insects in preschool, pre-k, and kindergarten.
Teaching Heart's Insect Unit – If you are looking to do an insect unit, then this a great place to get insect lessons, poems, math activities, printables, links, books, and much more.
Other Insect Related Posts:
Bug/Insect Unit Using Eric Carle Books: