It is time for the 4th Annual "Not" Back To School Blog Hop! This week is Curriculum Week and everyone is sharing what is on their academic plate for the coming year!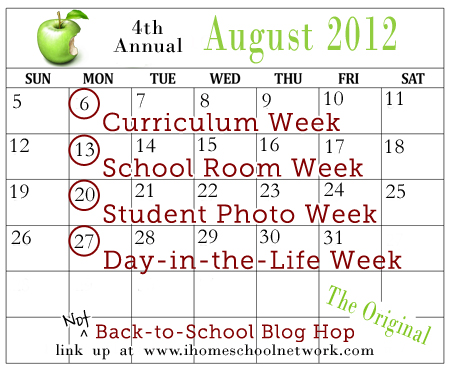 We live way up in the north eastern United States and public schools around here don't start up again until after Labor Day. While we usually do some school things during the summer, like an Olympic Unit Study this year, we run mostly around the public school calendar here due to our children's participation in competitive sports that run by that calendar. Thus I don't have every planning detail completed yet. I do know what we are using, but not exactly how I will lay it all out this year.
You can check out our Curriculum for 2012-2013 on our Curriculum Page for this year. I usually start one ahead and add ideas along the way. Then when it comes time to plan for the coming year I have all the things I wanted to check out listed in one place for me to research.