When you get beyond your concerns of homeschooling high school itself, you will find the next hurdle may pertain to college (or no college) depending on your child.
Does my child want to go to college? If so, what is their plan? How do we prepare for college? Two or four year schools?
Our first "road beyond high school" started while homeschooling my oldest through high school. I created a 4 year High School Plan that would offer her the opportunity to easily continue on to college if that was her choice. She also chose to take advantage of CLEP Testing in order to earn some college credit for things she was doing in high school.
We have been lucky enough to have a community college locally  that she ultimately decided to attend full time after having taken a myriad of classes there during her homeschool high school years.  While our community college was familiar with homeschoolers and made the experience fairly easy to manage, not all colleges are.
Spartanburg Methodist College is a two year college that is homeschool friendly as well, and one you might want to consider if your child wants to attend college.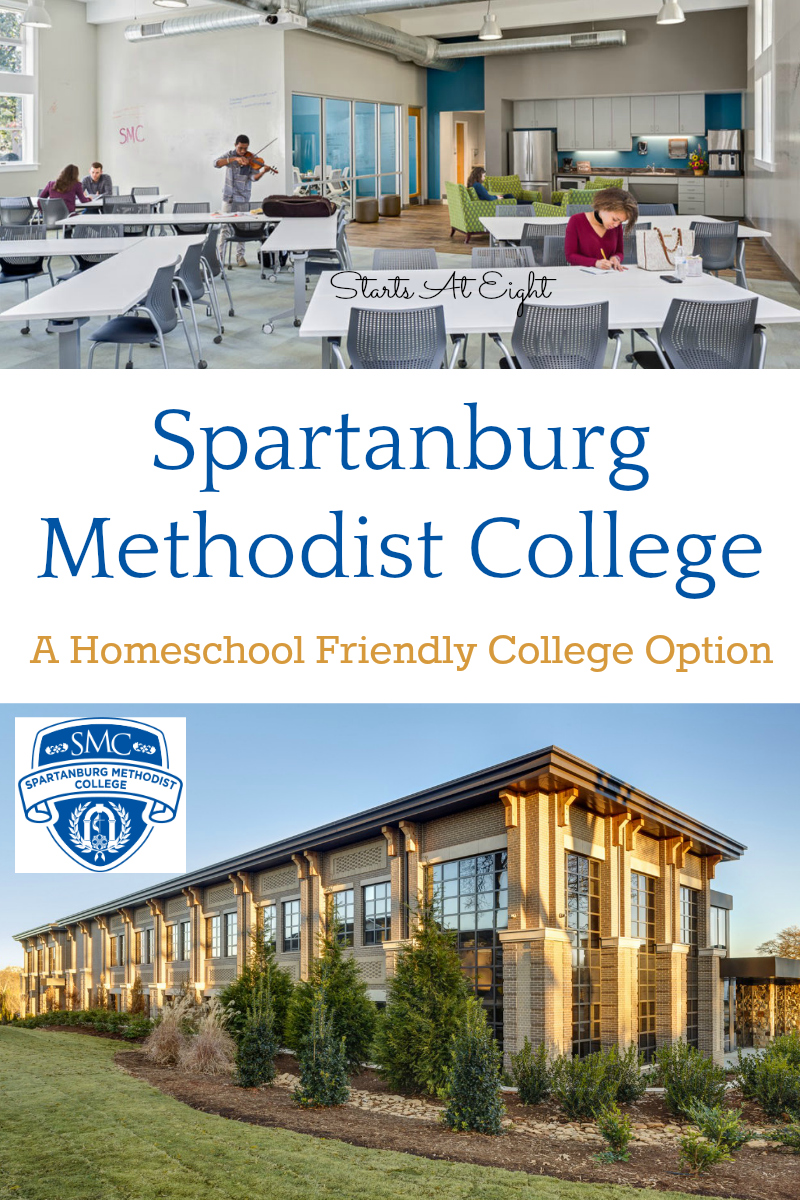 This post is sponsored by Spartanburg Methodist College. I was compensated for my time. All opinions are my own.
Spartanburg Methodist College
Spartanburg Methodist College is a private, two-year residential college located in Spartanburg, South Carolina. One of the only colleges of its kind, SMC offers a liberal arts education exclusively for freshmen and sophomore students in a Christian-centered environment open to students of all religious and nonreligious backgrounds. The college serves 800 students in a small, supportive community focused on helping students successfully transition from high school to college.
Spartanburg is located near within an hour's drive of Charlotte, North Carolina, and is within a three-hour drive of Atlanta, Georgia; and Charleston, South Carolina.
Students who attend SMC for two years and complete all requirements earn an Associate Degree. This degree can be valuable for students who plan to complete a four-year degree because it shows employers and college admissions offices that the student is capable of college-level work. All SMC Associate Degrees are designed to transfer easily to other colleges and universities. Most SMC transfer students enter other colleges as juniors.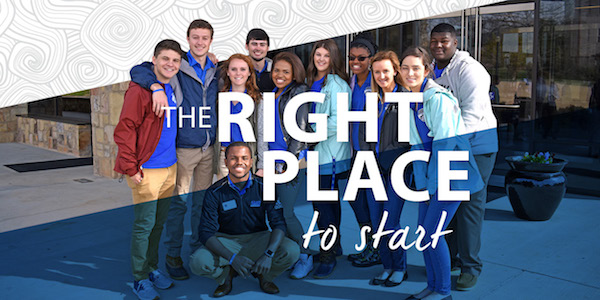 If your student is considering college, here's why SMC could be the right place to start:
Small, supportive campus environment. Homeschool students thrive in small classes and enjoy personal attention from professors who are invested in helping them succeed. SMC prides itself on low student-teacher ratios.
Professors serve as student academic advisors. Your child will work directly with a professor to plan their courses and ensure they are on track to meet their goals. They won't be left on their own to sink or swim. The first two years of college courses will allow your student to explore their interests and then identify the right college to finish their degree.
Transfer assistance to colleges and universities. 1/3 of all college students transfer to another institution before graduating. Most colleges don't help their students leave to attend another school. SMC is different. The faculty and staff are focused on assisting your student with transferring to the right college to complete their degree.
Earn a degree in two years.We know that homeschool students are typically better prepared for college than their peers. SMC students who stay for two years and meet the requirements will earn an associate degree. If a financial, emotional or family crisis puts your child's education on hold, they will still have a college degree to fall back on. A recent employment study showed that workers with associate degrees earned as much as $500,000 more over the course of their career than workers with only a high school diploma.
A Christian-centered education.SMC is affiliated with the United Methodist Church, but we welcome students from all religious and non-religious backgrounds. Chapel services are held weekly (but are not required) and there are a variety of religious activities, clubs, and organizations that will help your student stay close to or grow in their faith while at SMC.
Use the fee waiver code "homeschool"
3 ways to get a closer look at Spartanburg Methodist College:
Attend the October 21 Open House for high school students and families
Schedule a Campus Visit (any time of the year)
Interview with SMC students who were homeschooled:
https://www.youtube.com/watch?v=4w4M_efri4g
Connect with Spartanburg Methodist College On Social Media:
Follow SMC on Facebook, Twitter, YouTube, and Instagram to see all that's happening there! This is a great way for your students to connect with SMC!