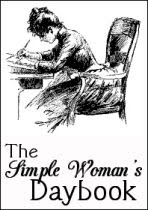 Simple Woman's Daybook
FOR TODAY:
September 21st, 2010…

Outside my window…the sun is shining.  The forecast is calling for an awesome high near 80 today.  Gotta love NYs "Indian Summer" days!

I am thinking…about my Photoshop class.  I want to learn Photoshop but based on the first class I am nervous because the instructor spent so much time on "photography", and none on Photoshop.  I know I could stand to learn how to take better pictures but that is not where I am at right now.  Right now I just want to learn to fix some things and enhance others using Photoshop.

I am thankful for…a smooth start to the school year.  This is week three and I still have all my hair (knock on wood)!

From the learning rooms…another week packed full of new things.  Check out my Hip Homeschool Hop post from last week, as well as the one that went up earlier today for this week to get the skinny on our learning room activities!

From the kitchen…more quick and simple meals for our busy nights.  Chloe is looking forward to tacos later this week.  Plus her favorite meal, Chicken Supreme is scheduled for Wednesday.

I am creating…this one is more of a "I might be creating".  While on our wine tour this weekend, I saw these great "lights" that were old wine bottles with white Christmas lights, and glass balls glued on to look like grapes.  I am thinking I would love to make a couple to use as accent lights in our family room.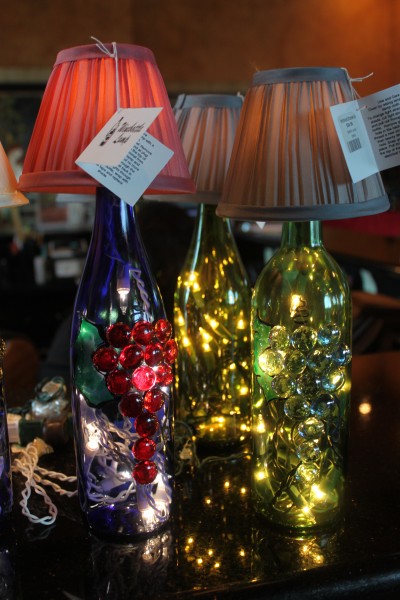 I am reading…a big little life by Dean Koontz.  While perusing fellow homeschool blogs, I stumbled upon this book at Home School Girls and it sounded so intriguing.  I recently finished Dewey the Library Cat so jumping to another animal book is not such a big stretch.

I am hoping…to feel less defeated and more informed at my Photoshop class tomorrow.  There is so little brain capacity left for things I want by the time I am done schooling the kids each day.  Hopefully I will be able to soak it all in this week.

I am hearing…the sounds of cheering from Jayden's Madden football game, and the thumping from him jumping up and down while playing!

Quote for the week…"Don't struggle against life. Float with it. Be buoyant. You won't sink unless you expect to."

A few plans for the rest of the week: Chloe's dollhouse gets electricity, Photoshop Class, Brockport Football Tournament, Alex's 2nd birthday party, lots of Mom's Taxi Service in between!

Here is the picture for thought I am sharing…