When I was a kid I didn't see the need for history and geography. It was boring and seemed irrelevant. Flash forward 20 years, add my own children in, and you have a different story! Learning geography (both US Geography and World Geography) alongside history studies has been a highlight for me!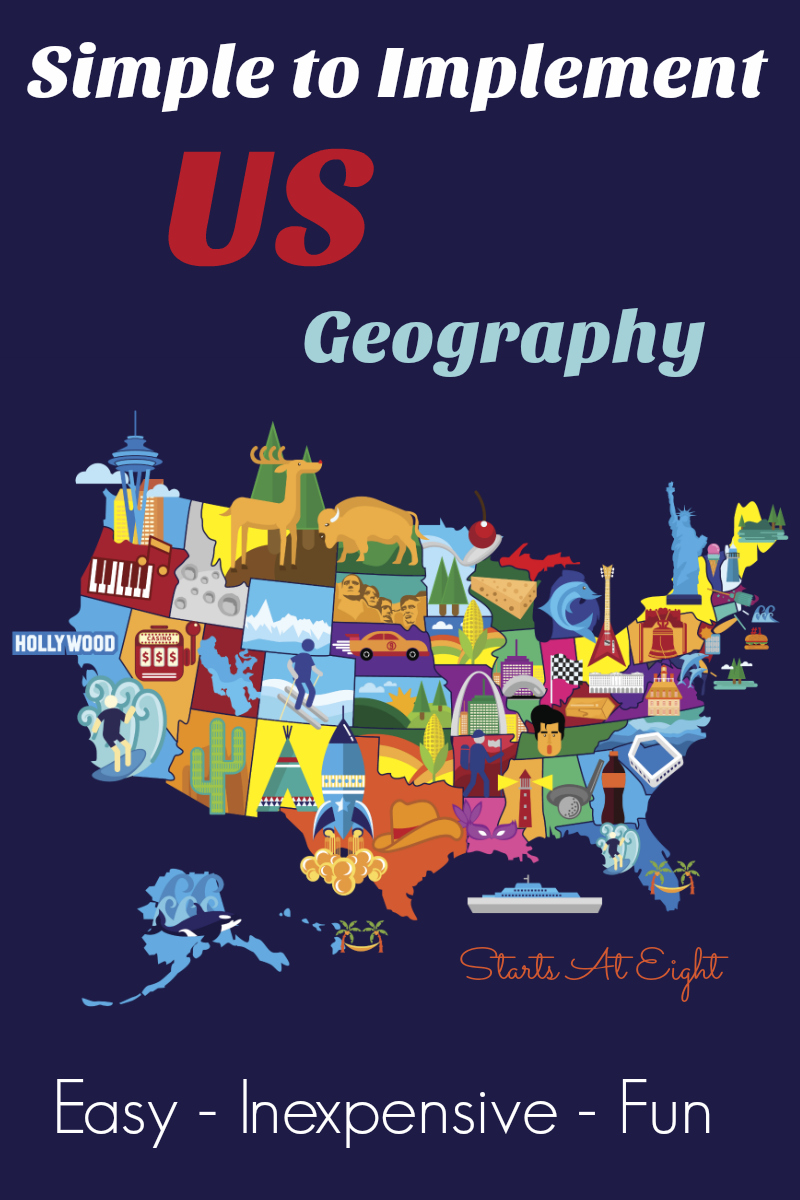 As John Smith once said, "As Geography without History seemeth a carkasse without motion; so History without Geography, wandreth as a Vagrant without a certaine habitation."
History and Geography go hand in hand. You can't fully understand what was happening and why in a time and place if you don't understand where it happened, the climate, the geological limitations, what hurdles the location presented, etc. For this reason I have always included Geography with our History studies.
Simple to Implement US Geography
Studying geography doesn't have to be a large undertaking, it could be as simple as pulling out a map and finding the location of where something occurred. You could also use a geography curriculum such as North Star Geography or Trail Guide to US Geography (they have World History too) alongside your history. I have happily used both of these methods at various times throughout our years of homeschooling.
Currently we have found a method of adding US Geography to our US History studies in a different way, using Draw the USA.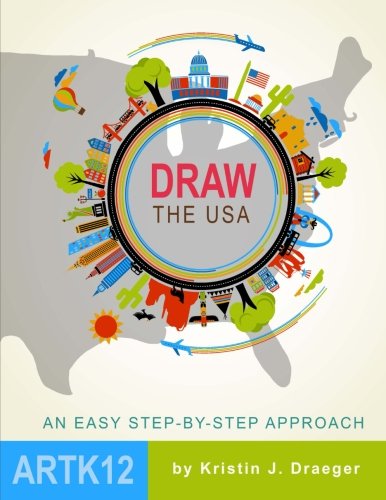 I am using this for both my middle schooler and my high schooler. The great thing about this book is that it truly is usable across multiple ages. It doesn't have any cutsie little characters that your teen son will despise, and it is written and broken down in a way that you could do it with your elementary age children too!
You start in the Northeastern corner of the US and draw a state or a few at a time. This book uses simple directions, like describing Maine to be drawn like a mitten, to make it easy for even the non-drawing folks like me!
Additional US Geography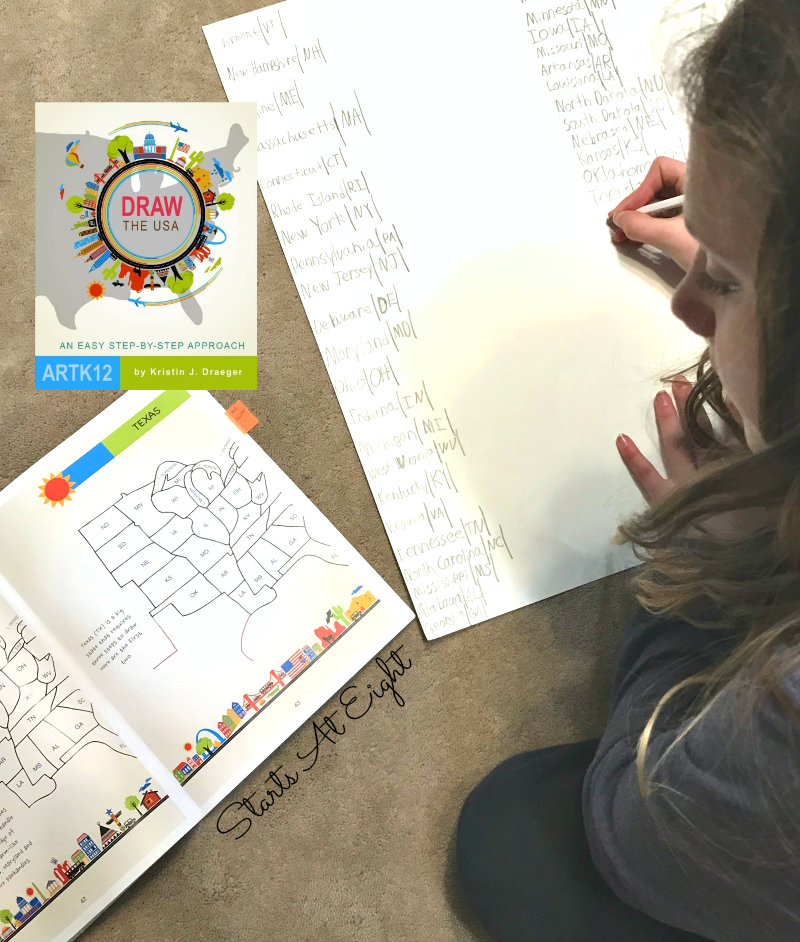 In addition to drawing the US, I had my children learn the states and capitals of all 50 states.  Every time they sat down to draw, I had them make a list of each of the states they drew, including their abbreviation, and their capital.
Super Teacher Worksheets has FREE States & Capitals Matching Worksheets (plus a ton of other fun printable games and worksheets) that we used as review once they were done drawing the entire US.
Stack the States is an app that my 12 year old still loves to play! It's a great way for kids to get familiar with the shapes of the states, as well as learn their names and the capitals.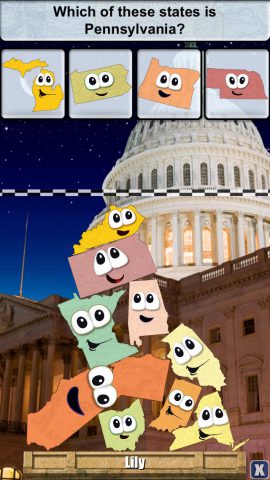 End of Year US Geography Project
I LOVE this Make Your Own State Puzzle idea from Susan Evans. Instead of purchasing a wall map to do this with, at the end of this year I am having our kids take their best drawing of the United States to label, color, and cut out. It will make a great review tool for the coming year as we move on to World Geography.
As you can see adding Geography to your History studies doesn't have to be time consuming or expensive, and it can also be fun!
More than US Geography
If you are looking for World Geography, Draw The USA is part of a drawing the world series. You can see the other titles below:
Other Geography Related Items