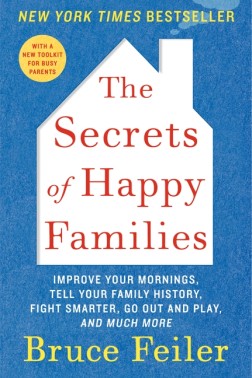 About the book:
The book that revolutionized our view of what makes families happy . . .
Determined to find the smartest solutions and the most cutting-edge research about families, bestselling author and New York Times family columnist Bruce Feiler gathered team-building exercises and problem-solving techniques from the most creative minds—from Silicon Valley to the Green Berets—and tested these ideas with his wife and kids. The result is a lively, original look at how we can create stronger parent/child relationships, manage the chaos of our lives, teach our kids values and grit, and have more fun together.
The Secrets of Happy Families includes more than two hundred unique practices that will help your family draw closer and make everyone in your home happier. It has already changed the lives of millions of families, and it can do the same for yours.
Feiler's life-changing discoveries include: A radical plan that can reshape your family in 20 minutes a week; Warren Buffett's guide for setting an allowance; and the Harvard handbook for resolving conflict. The Secrets of Happy Families is a timely, counter-intuitive book that answers the questions countless parents are asking: How do we manage the chaos of our lives? How do we teach our kids values? How do we make our family happier?
Download the Happy Families Toolkit
 

Improve Your Mornings, Rethink Family Dinner, Fight Smarter, Go Out and Play, and Much More!

 
Meet the Author: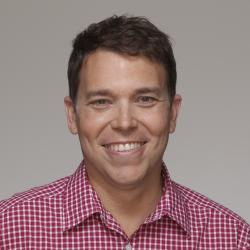 Bruce Feiler writes a column in contemporary families for the New York Times and is the author of six consecutive New York Times bestsellers, including The Council of Dads.
He is the host of several series on PBS, a popular lecturer, and a frequent commentator on radio and television.
He lives in Brooklyn with his wife and twin daughters.
Learn more about Bruce at: http://brucefeiler.com
What I Thought:
I am not always so fond of "self-help" books but the ruse of a happier family seemed like a worthy cause to give this book a try! It is so interesting to me how Bruce finds principles used elsewhere for other things and adapts them to the family. While he offers many different ideas, he states in the book, "My hope is that if you take just one idea from each chapter in this book, your family will be transformed in less than a week."
What I took away from this book was sort of a "toolbox" of ideas to try in my family. Some of the main themes I recall are flexibility, family time, and a feeling of belonging to something bigger than yourself.
Flexibility in that not everything you read in this book, or that you see others doing will work for you, but you need to learn to adapt and change things in a manner that best suits your family.
Family time is more important than the meal is at "family dinners". In this section there were also some great points made about our ideas of "family dinners". According to a comprehensive survey done at the University of Michigan, the amount of time children spend eating meals at home is the single biggest predictor of better academic achievement and fewer behavioral problems.
The final thing that stuck out for me was that the more children know about their family's history, the stronger their sense of control over their lives, the higher their self-esteem, and the more successfully they believed their families functioned. So spending time with your family, telling stories, making memories, participating in family traditions that get passed down are all things to help create happy families and successful human beings.
It turns out, that my dad has been right all these years…making memories is important!
I highly recommend that if you have a family, you pick this book up and read it. Dog ear it, Post-It note it, highlight it, make lists from it, and implement the strategies that feel right for you and your family. I don't think you will regret it!
---
 Disclaimer:  I want to thank Bruce Feiler  and Litfuse Publicity for supplying me with a digital copy of this book for me to review. While I received this free of charge in exchange for my review, my opinions are my own, and have not been influenced in any way.
---