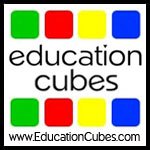 I recently stumbled upon this great educational resource for the kids.  I especially like it for the plethora of things that Ava is working on acquiring into her brain at this stage of her development.  From recognizing numbers, to reading sight words for Ava,  as well as things like continents, states, multiplication and division for the older ones.  When we received these in the mail  the kids could not wait to give them a try!
To get started you will need to go to the Education Cubes website and do 2 things:
First you will need to sign up to be a member of the site.  Right now you can do this for the one time price of $12.  By joining the Education Cubes Members Only Site, you will gain access to over 100 different sets of insert cards for your Education Cubes! Plus, you will have access to ALL the insert cards that are added AFTER you join!.  Once I joined I grabbed a stack of card stock and starting printing out the sets I would want to start with.  This way when the blocks arrived in the mail I was prepped and ready to load them!
Now for the second thing you need to do.  Either go to the Education Cubes Buy Blocks page, or click on the Amazon link below and order the photo stacking blocks from Amazon for $9.99 or $14.95.  I ordered the $9.99 set and I am very pleased with them.
---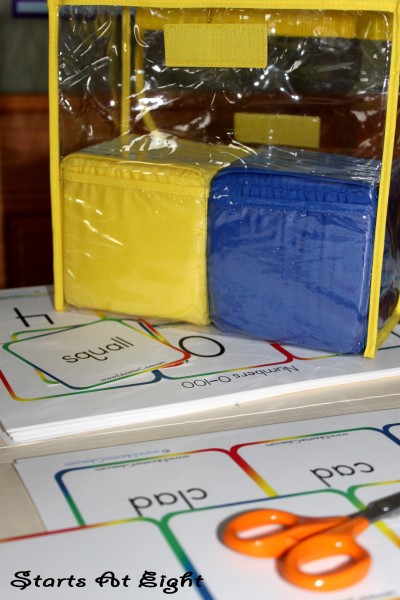 Then comes the fun part! Open up your photo stacking cubes when they arrive in the mail and fill them up! My 3 children played "Hot Potato" with them (using some of the Word Family cards) and whomever had the die in their hand was "it". Meaning they got to roll the die, and then my 4 year old had to read the Word Family word that was facing up. They had so much fun playing! It was nice to see them doing it together, with the older two helping their little sister learn to read.  Ava also likes to roll them and makes funny rhyming sentences out of them.   "We ALL played BALL in the HALL!"  "The BAT put his HAT on the MAT!"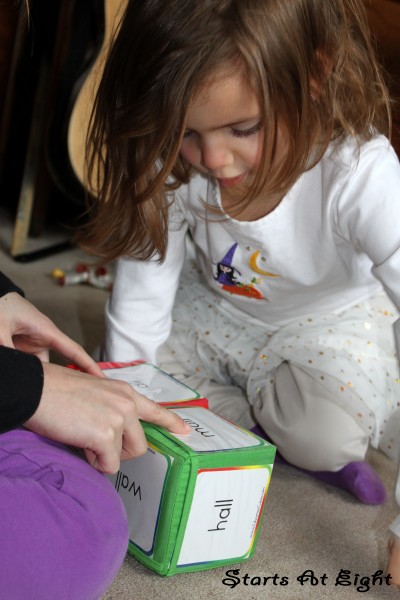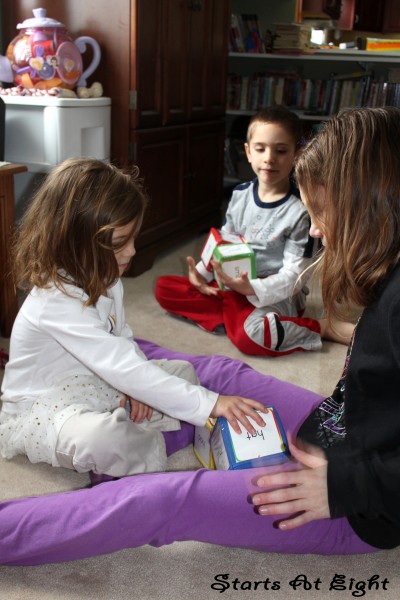 Finally, I would like to share with you an idea for storing the many cards you will find yourself printing for your photo stacking cubes. On my bookshelves I often use shoebox sized plastic bins to label and store things we use on a regular basis. I used this same method with all of our Education Cube cards. Using index cards cut to size as dividers, I put all of my cards into a plastic bin and labeled it along with the others on my self. It makes them neatly organized and easily accessible!