I know being a good parent is not easy. In today's world, everything is fast paced. It seems like we are always hurrying to get somewhere. What hasn't changed over the years is the need to start the day out right with a nutritious breakfast. Breakfast is still the most important meal of the day, thus we want to make it with as much of a punch as possible!
Vitamin Rich Breakfast Ideas For Kids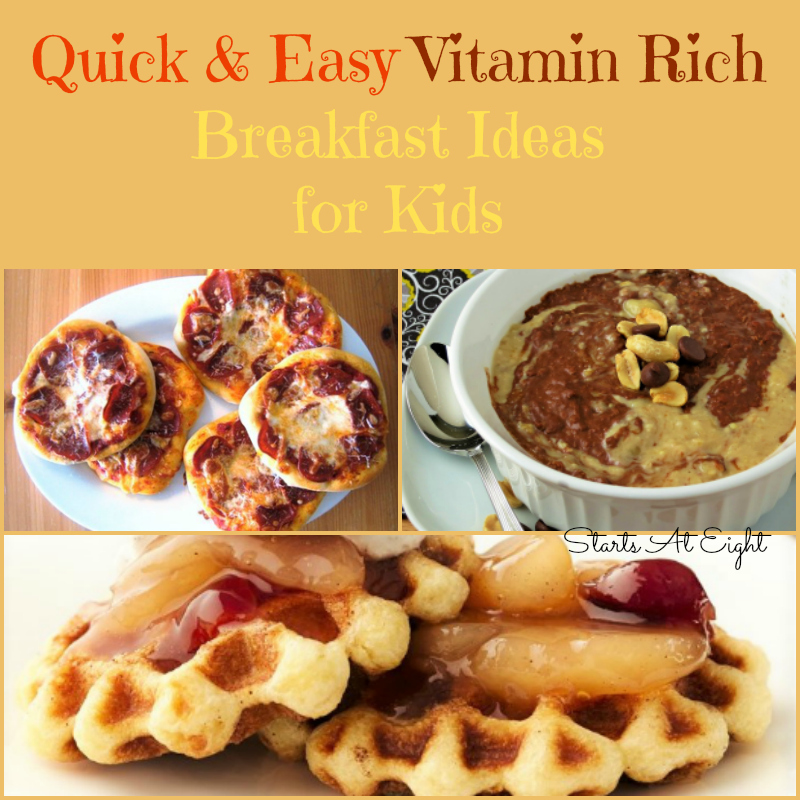 While the idea of a vitamin rich breakfast every morning is great, we don't always have time to prepare an elaborate breakfast for our kids. They do need it, though. It is difficult to focus in school when your stomach is growling. Breakfast is what grounds us and jump starts the day for learning!
To me breakfast is like the American Express card… you should never leave home without it. When you have discriminating children, such as mine, it can be challenging coming up with nutritious recipe ideas that the kids will eat. If you are in need of some creative ideas that meet nutritional standards, check out a few of my kid's favorite recipes here.
1. Chocolate Peanut Butter Oatmeal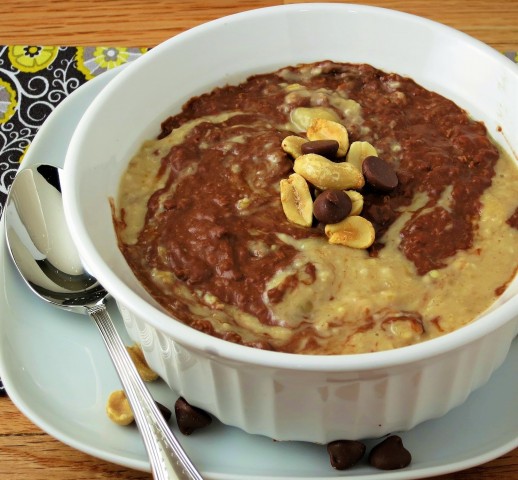 Who doesn't love the taste of peanut butter? It's hard to find one child that doesn't. So, with that in mind, this recipe was invented. It's great to have if you are headed to school, work or to play. As a parent who wants the best, you will be pleased to know that this is a square meal for both the child and adult.
For my own purposes, I used the Ultra-shakes to cook with, however, you may substitute it with another protein shake. All the same, you should know that with the Ultra-shakes, you and your child will receive 23 kinds of vitamins, 19 amino acids and tons of protein (25 grams).
Ingredients
1 serving of Chocolate Peanut Butter protein shake mix (a mix of your choice)
3 scoops of oats
7 almond slices
¼ of a banana
Instructions
First, you need to fill the Ultra-shake with cold water and shake it up about 29 times. Prepare the oats as you would any other day, but instead of using milk or water, pour in the Chocolate Peanut Butter Ultra-shake.
When done, move the oatmeal into the serving bowl. Take the almond slices and the banana and stir into the oatmeal. This delicious meal takes up less than 15 minutes of your day, but the effects will stay with your child for hours to come.
2. Breakfast Mini Pizzas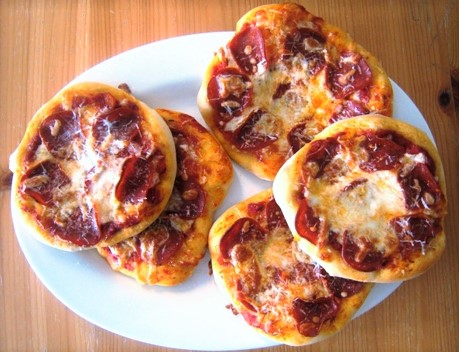 A kid's favorite meal has to be pizza! Pizza is good seven days a week, so says the child who has no clue or concern for calories or nutrition. So can you imagine your child's face when you say that you're having pizza for breakfast? With instant success, you'll be the coolest parent ever. To collect your cool points, try this recipe on the pizza lover.
Ingredients
1 egg (large, beaten)
2 tablespoons of fresh marinara sauce
1 split and toasted whole-wheat English muffin
2 tablespoons Italian shredded cheese
2 pepperoni slices (or preferred meat)
Instructions
Preheat your toaster oven or oven on broil. Spray or coat a nonstick skillet with Pam or its equivalent and heat using medium to high setting.
Add in the egg and cook, but stir often or until it sets into soft curds, which will take a couple of minutes or less.
Spread the marinara sauce on each of the muffin halves and sprinkle with cheese, meat and the scramble egg.
Broil for one to three minutes or until the cheese melts. Make as many as you'd like. They are small in size, but they have plenty of calcium, fiber, protein and potassium benefits.
3. French Toast Waffles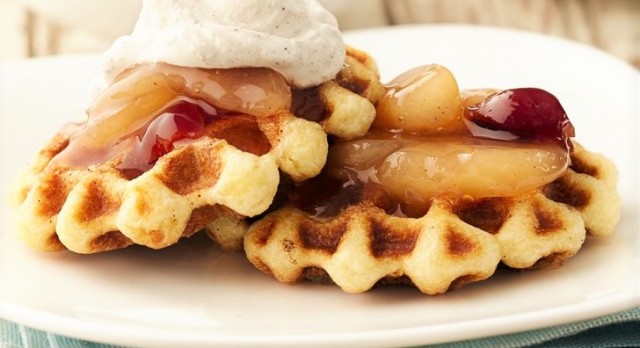 Keeping with the line of eating healthy, breakfast is the perfect start. You want your children to be full, but just not on doughnuts. I mean, it's hard to turn down a warm, creamy, sensational doughnut that melts in your mouth. Somehow, I find the strength to just say 'no' but, I don't like the look of disappointment on my kid's faces. I had to come up with a sweet solution to make us all happy.
As an alternative to doughnuts, we indulge the taste of waffles and French toast. Most of the time, the twins want one of each. I certainly don't have the time to prepare specialized meals during the week and who's getting up at 5 in the morning like the doughnut maker? Not me!
I thought about what happens when you put waffles and French toast together? You get French toast waffles! Luckily for me, both kids are happy.
Ingredients
8 large eggs
2 measuring cups of  2% milk
½ cup of granulated sugar
1 tsp of vanilla extract
½ tsp of cinnamon
½ tsp of nutmeg
16 huge slices of Texas toast
Maple syrup
Instructions
Pre-heat your waffle iron.
Grab you a large mixing bowl and whisk the top six ingredients until they are nice and blended.
Dip the Texas toast in the mix so that it coats both sides. Place in hot waffle iron and bake them for about 4 or 5 minutes.
When they have reached a nice golden brown, cut and serve.
I don't like to serve cold syrup on hot foods so I heat the syrup as well before topping.
If you have more than you and your children can eat, simply put in zip-lock bags and freeze for later. The recipe should make at least 8 servings.
I hope you find these recipes helpful and deserving of your table. Each have nutritional value to help your child be the best they can be by starting their day off on the right foot with a vitamin rich breakfast!
Author Bio: Andreea Dalena is a dedicated mom that is currently following her passion for cooking and blogging. As a former quality assurance manager she also blogs about gadgets that will make life easier in the kitchen. You can find her work on Chop Chop Labz.