Every year the month of April is set aside as National Poetry Month. 2016 marks the 20th Anniversary of National Poetry Month. This is a time to celebrate poets and their craft. It has become the largest literary celebration  in the world with various events being throughout the month by the Academy of American Poets, schools, publishers, book sellers, and other poetry organizations.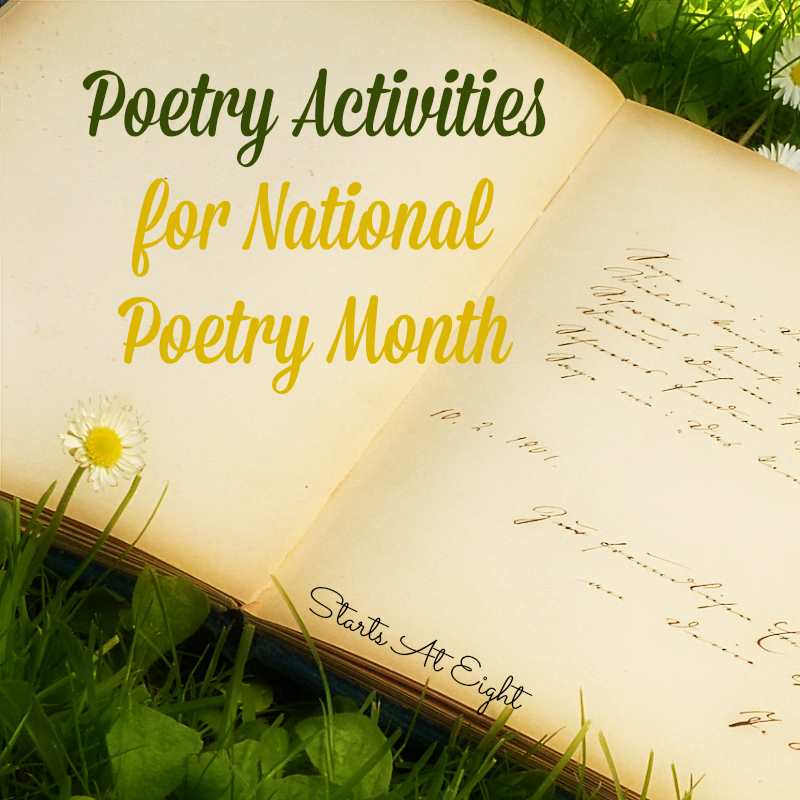 Learn About Famous Poets
A great way to celebrate National Poetry month is by having your student research a famous poet or poets. Just as we learn so much from simply reading books, there is a ton to be learned by reading poetry. So have your student pick a set number of poets, research their life and times, and then read multiple examples of their work.
You can also extend this activity by having your student memorize and recite a poetry example of their choice.
Some Famous Poets
William Wordsworth
Emily Dickinson
William Shakespeare
Langston Hughes
Robert Frost
Walt Whitman
Shel Silverstein
Sylvia Plath
E.E. Cummings
Oscar Wilde
Henry Wadsworth Longfellow
Edgar Allen Poe
Ralph Waldo Emerson
John Keats
Elizabeth Barrett Browning
Henry David Thoreau
FREE Biography Notebook Printables
Types of Poetry
Learn about the different types of poetry.
Try writing a poem in one or more of these poetry styles.
Rhyming Poetry
Acrostic Poem (Check out these Thanksgiving and Christmas Acrostics with FREE Printables)
Cinquain Poem
"Shape" Poem
Free Verse
Haiku
Alliteration
Tongue Twisters
Check out Poetry 4 Kids where you can find out more about the different types of poetry, learn how to write them, and even get lesson plans for poetry writing.
Create Blackout Poetry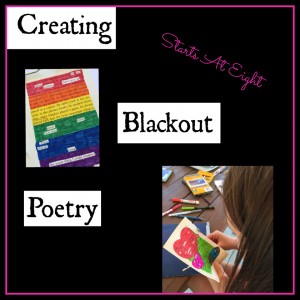 Blackout Poetry focuses on rearranging words to create a different meaning. This is also known as newspaper blackout poetry.
In Blackout Poetry you cross out or eliminate whatever words or images you see as unnecessary or irrelevant to the effect you are seeking to create. The goal is to devise a completely new text from previously published words and images, which the reader/writer is free to interpret as they wish.
Resources for Poetry Activities