Have you every created "Blackout Poetry"? Blackout Poetry focuses on rearranging words to create a different meaning. This is also known as newspaper blackout poetry.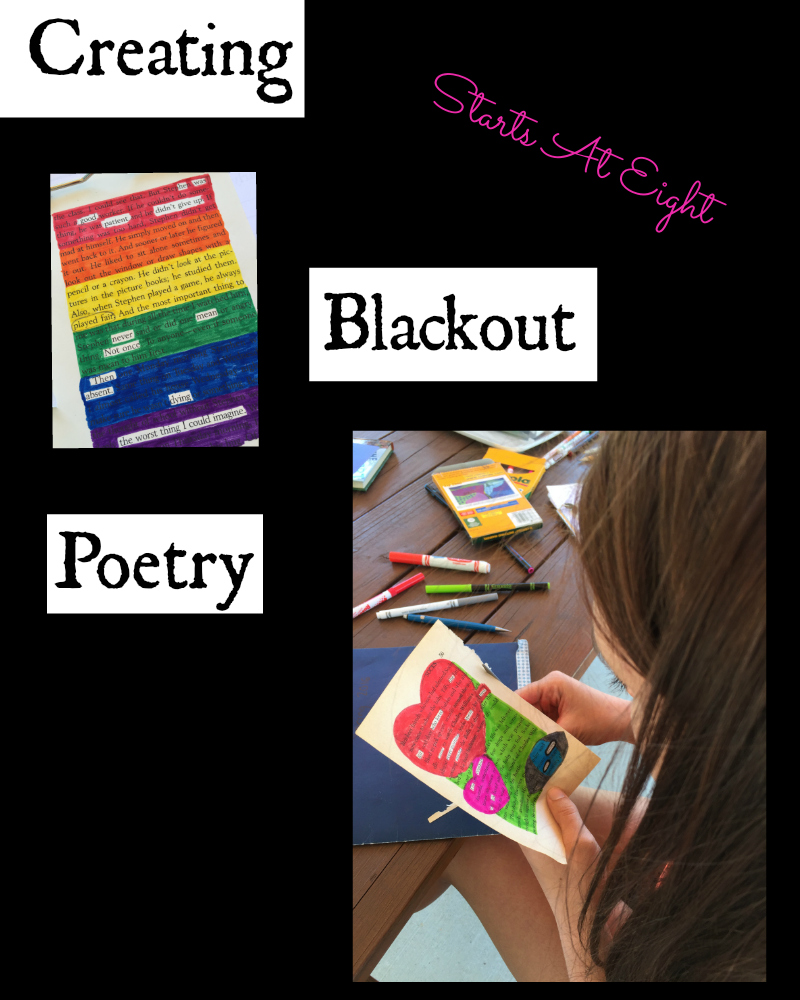 In Blackout Poetry you cross out or eliminate whatever words or images you see as unnecessary or irrelevant to the effect you are seeking to create. The goal is to devise a completely new text from previously published words and images, which the reader/writer is free to interpret as they wish.
Creating Blackout Poetry
I have to admit that the avid book lover in me had trouble with this at first!
"Wait, what? We are going to tear out and color on the pages of a book?"
What we ended up doing was looking for books that we have duplicates of (and yes we have more of these than you would think!). You could also go to a thrift store or used book sale to buy a couple of inexpensive books to do this with.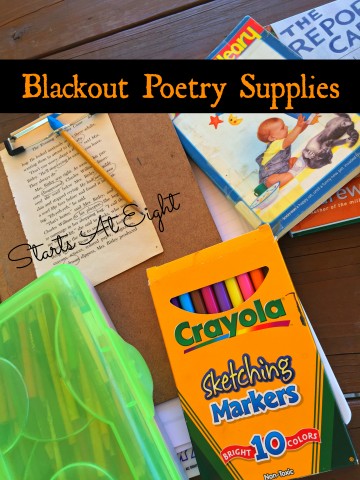 The other things we gathered for this project were:
a pencil with eraser – we circled our words of choice first and then erased the pencil marks as we colored things in
a package of markers
a clipboard (this made a good surface to work on after pulling the page from the book, plus we were working outside!)
scissors – used to cut the jagged edges from the ripped out pages
colored paper – we chose to mount some of our work onto paper for hanging and possibly a title too!
Step One
Look through one of the books you selected to tear pages from. If one page doesn't have words that are jumping out at you, flip to another! Don't spend too much time trying to force a page that isn't working for you!
Then select and circle the words in pencil that you are planning to use and keep.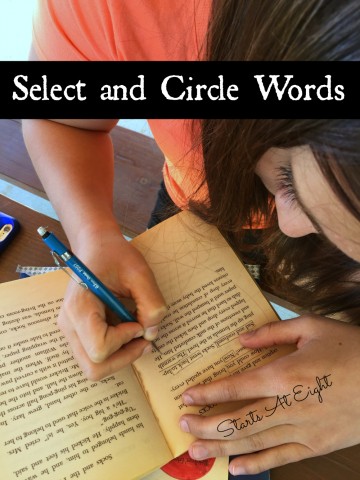 Step Two
Begin coloring around the words you circled. You can use crayons, colored pencils or markers. (I felt markers were the easiest to use and gave the cleanest appearance.)
Blacking Out Ideas:
You don't have to use just black
Color a pattern
Create an image
Make it random
Have the visual fit the feel of the poem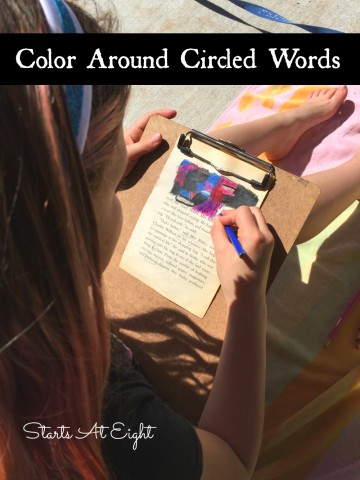 Step Three
The finished product! We chose to cut some of ours and mount them on paper as you see in the image below.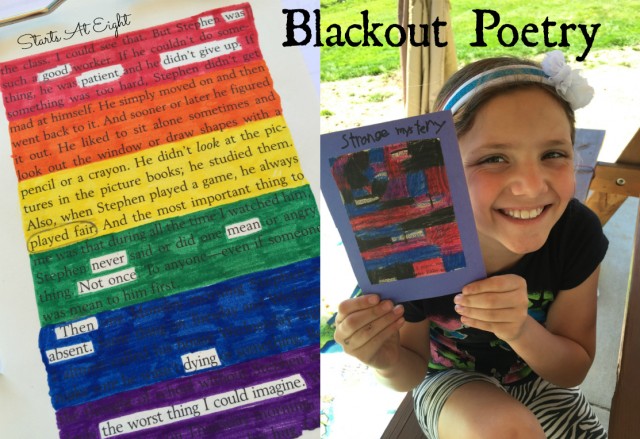 Interested in learning more? There is even a book called Newspaper Blackout by Austin Kleon who is credited with being the first to create this type of poetry.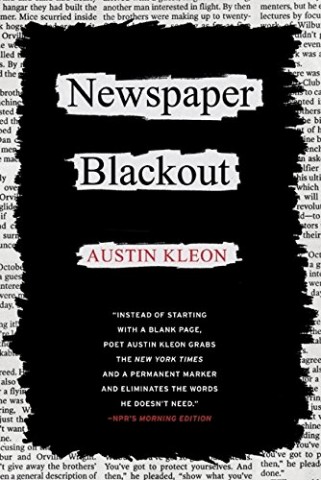 "Newspaper article + sharpie = Newspaper Blackout Poetry: Instead of starting with a blank page, poet Austin Kleon grabs a newspaper and a permanent marker and eliminates the words he doesn't need."
You can also check out Austin Kleon's website.
Give it a try for yourself and share with us what you came up with!