So I am now 5 weeks in to my planning for the coming school year.  It is amazing to me how I feel as though I have accomplished a lot, and yet hardly anything at all.  I am wondering if despite all this hard work, I will even be ready by Sept 12th.  My main focus has been on Chloe (grade 7) and Jayden (grade 3) because they are the ones I am planning all 36 weeks for.  Will I have time to get anything ready for Ava (Kindergarten)?  I hope so!
Here are some more points of interest I have noted while working with this new system:
I usually copy all consumables double sided to save on paper. I cannot do this with the crate system therefore the amount of papers seem bulky.
Using paper clips to hold subjects together is helpful in keeping each thing separate.
Having an index card or a half sheet of paper on top of each subject with a summary of plans for each week will help refresh my memory when the time comes to use the plans I have created.
Something I have not yet figured out yet is how to handle shared subjects in Homeschool Tracker +.  For instance our Explorer Unit Study is for both Jayden and Chloe.  In HST+ I put it under Jayden's school year, not Chloe's because I am not sure how to easily do that.  I figured when I move each item to the current week, I will make a copy of it then for the other child.
This week I am currently finishing up the Explorers Unit Study, then I will do Mind Benders (Critical Thinking), and I hope to dive in to either the Africa Unit Study or First Language Lessons. I ordered Chloe's Teaching Textbooks but won't get it for a little bit yet due to it having been a preorder and they are just starting to ship this week. Then each week I will add music lessons, Roller Typing, Rosetta Stone Spanish, and physical education, as well as art at least once a month.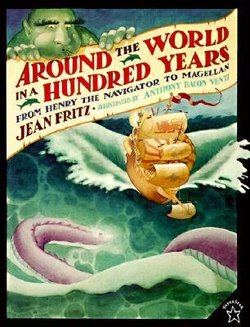 I also wanted to make a side note about our Explorers Unit Study. I found the basis of this unit on HomeschoolShare. It is a great site for free unit studies on different books, as well as many broader topics.
I used this in conjunction with some hands on explorer projects from a Scholastic book. It was easy to split into 18 weeks (2 semesters) with the addition of a Leif Ericsson week and one or two of the explorers (Christopher Columbus) taking 2 weeks. We even side track for some activities on latitude and longitude that I am looking forward too!
Planning/Filing/Crate System Series
Also be sure to check out all the articles in this Planning/Filing/ Crate System Series!