I know many who homeschool that find one of the difficult parts of homeschooling to be teaching their children how to deal with academic writing. With the help of the following online writing resources, you can inspire your children to start developing writing skills that will be very important for their future.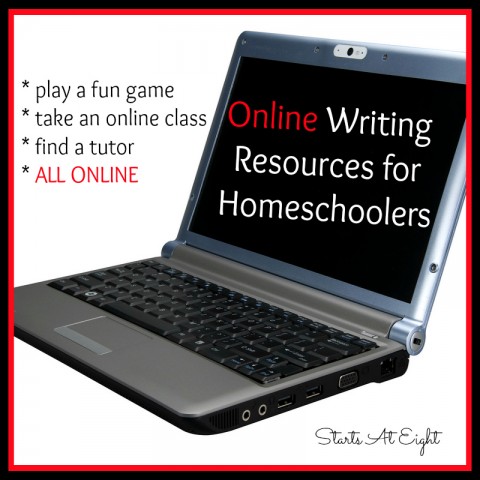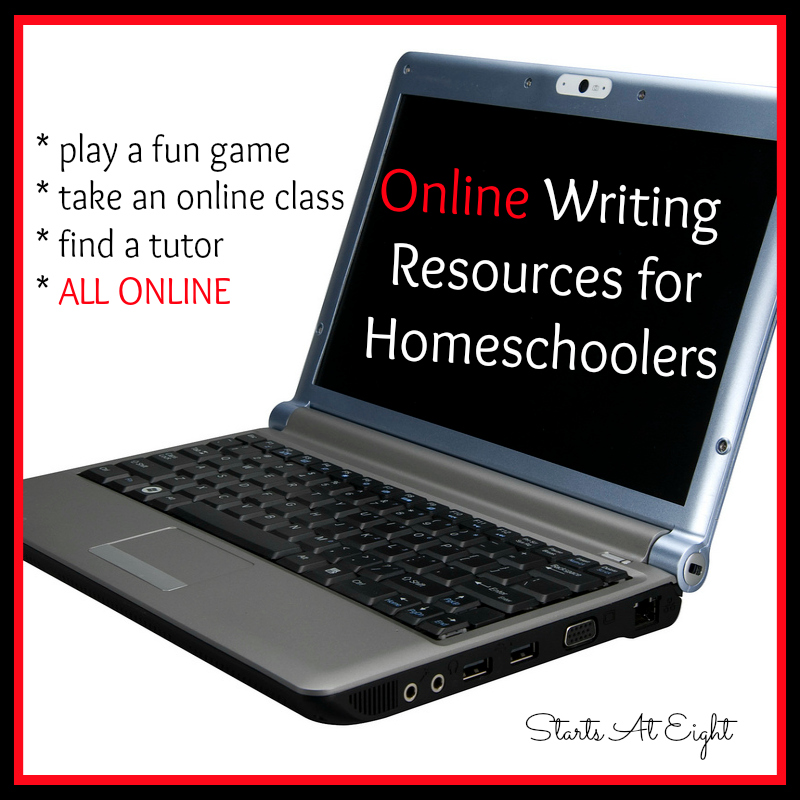 Online Writing Resources
1. Fun Brain – This is an elementary-level online tool that offers fun (and free!) games, which can strengthen your child's skills of vocabulary and spelling. Your little student will love playing these games, and you'll love the fact that he/she gets to learn valuable vocabulary lessons along the way. Don't neglect the links available on this website; they take you to other useful websites where your kid can put these new skills to the test.
2. NinjaEssays – If your student has serious troubles with academic writing and you cannot motivate them to practice enough, then the professional writers at NinjaEssays.com can help. This website offers assistance in various fields of study, so you can hire an expert to help your student with any type of paper they are struggling with. When the time for college applications comes, NinjaEssays might be the most valuable resource to consider. The company also offers professional editing assistance that can improve the quality of the papers your children write.
3. Brain Pop – If you have an older elementary student at home, this is the perfect destination for you (check BrainPOP Jr. if your child is still too young for BrainPOP). The website offers valuable assessment tools and resources that make learning fun. The section English offers resources on famous authors and books, grammar, study and reading skills, writing, and free English movies your child will love!
4. The Purdue OWL – This online writing lab is the most important source of free instructional materials on writing. The grammar blog may be a bit difficult to follow, but once your student reaches a certain level of comprehension, this website will become the most important booster of their writing skills. If your son/daughter is having plans for college, Purdue OWL will be an inevitable part of the preparation process.
5. Annenberg Learner – This website offers a special writing course for students at high school and college, which is perfect for homeschoolers as well. The 15 video segments will teach your student how to think, research, write, edit, and communicate. In addition, the website also offers resources on law, ethics and journalism history. The course is free, and the recommended texts are available to be purchased for an affordable price.
6. Colleges – This website directs you towards different college writing courses that your student can take online for free. Some of these resources will easily fit into the education plan for high school, just be sure to check things out to be sure the fit is right for your student.
7. Essay Punch – When you notice that the writing skills of your student are starting to improve, you can offer this website as a practice method. EssayPunch offers in-depth support that helps students organize their thoughts and start expressing their ideas in writing. The interactive exercises guide the users through all steps of the pre-writing, writing, organizing, and editing stage.
8.Writing for Homeschoolers – Check out this online G+ chat about writing for homeschoolers, including all kinds of useful resources.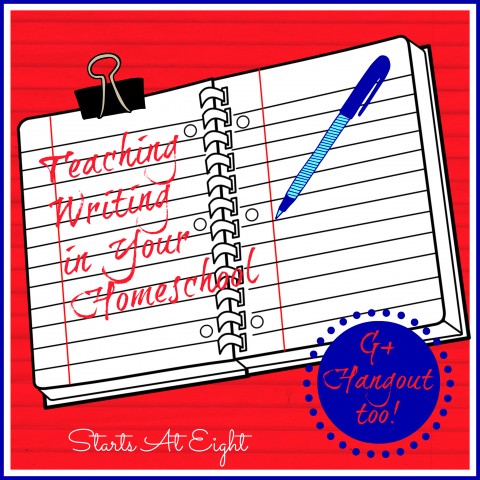 Don't forget the main rule: Practice makes perfect!
Teaching your kids how to write may be the most challenging part of your entire homeschooling process. You already have the needed learning materials and they are considerably easy to use, but the problems start when you need to teach your child how to think creatively and express their ideas through the proper structure of academic writing. However, with the right online writing resources and a will to practice, you may discover that you have a brilliant writer in your home!
Author Bio: Robert Morris is an educator from New York. Passionate about edtech, education and literature. His articles appeared on Lifehack, Edudemic and Bigthink.
---
The Big Book of Homeschooling
To get tons of great advice, and move beyond the basics of academics, pick up a copy of The Big Book of Homeschool Ideas. Some topics included are things like active learning, learning with video games, helping teens/tween become independent learners (one of my chapters), teaching on the road, learning with movies, high school literature (one of my chapters), and gardening.
This book can carry you through all your years of homeschooling, covering the stages your children will mature through: preschoolers, elementary grades, middle school, and high school. As your life situation changes, you will find new chapters that apply to you. You can view the full table of contents to see all 103 topics!
If you would like to purchase a PRINT Copy that option is now available via Amazon!! The Big Book of Homeschool Ideas – Print Copy