I have two kids in my house who LOVE Minecraft and I know they aren't alone! I often search for and either borrow from the library or purchase from Amazon (many Kindle books I get for free) Minecraft Books for my kids to enjoy.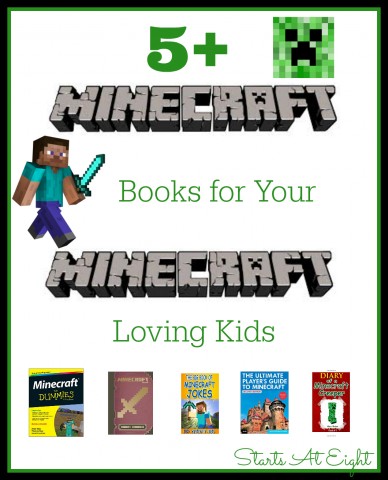 If your Minecraft loving kids are anything like mine, they will devour ANYTHING Minecraft! While be kids are willing and capable readers, this would offer an advantage to those who need help encouraging readers. If they are Minecraft lovers then supply them with a selection of Minecraft books and they will likely be off to the races reading them!
I have compiled a list of some of our favorite Minecraft books to share with you. From how to helps in the games, to novels, and unofficial guides. You can often find the novels and official tips and tricks books for FREE on Amazon on Kindle format! It is a great way to fill your Kindle or eReader for your kids. (HINT: If you follow me on Facebook I often post FREE Minecraft Book deals there.)
Minecraft Books

There are 4 Official Minecraft Handbooks. Our kids have and love them all: Essential
, Construction
, Combat
and Redstone
. Each guide helps your child through aspects of the game.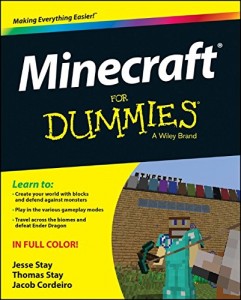 This is a desktop handbook for our kids. It makes for quick and easy reference to help them navigate things in the game.
"Minecraft For Dummies is the complete guide to playing within the Minecraft world. With easy-to-follow guidance from a team of Minecraft experts, you'll develop programming and engineering skills as you build amazing creations using in-game blocks and mechanical devices. Whether you prefer the PC, console, or portable platform, this helpful guide will walk you through the process of setting up and beginning gameplay, and engage with other users from all around the globe." – Amazon Description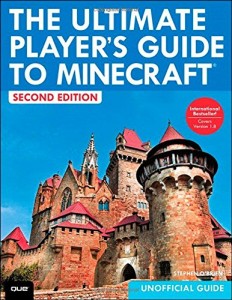 This is Stephen O'Brien's second edition of this book. This is a one stop shop for everything Minecraft gaming. Brew potions, learn about redstone devices, escape or defeat hostile mobs!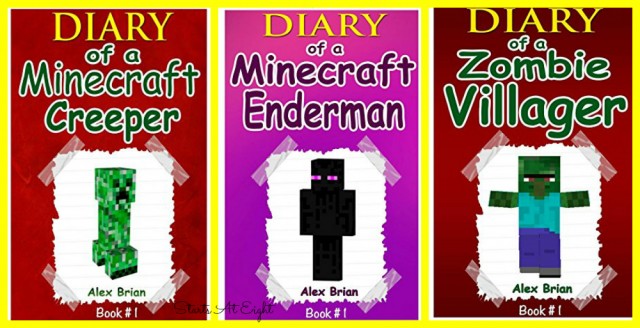 There are at least 10 of these books and you can get them in both Kindle and paperback formats. These are fun, easy reads for the young kids playing Minecraft. Join in the adventure by reading about the various characters in their "Diary of a Minecraft…"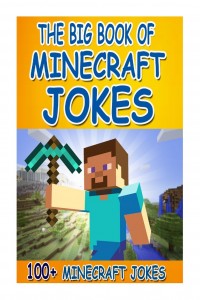 My kids love jokes. So naturally they are in love with Minecraft Joke Books. The Big Book Of Minecraft Jokes
is one of our favorites. It contains over 100 Minecraft jokes for your kids to learn and share!
BONUS: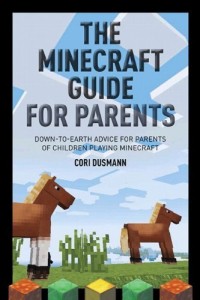 You might also want to check out The Minecraft Guide For Parents
for yourself! It will help you understand the world your kids love so much!
Minecraft Fun