In honor of Memorial Day I think it is good to educate our children about why we celebrate this holiday. I have gathered up a list of Children's Books for Memorial Day to us with your children.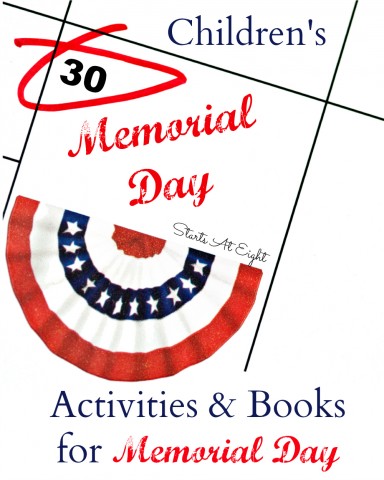 Memorial Day is traditionally observed on May 30, but is now officially observed on the last Monday in May.
This holiday got started on May 30, 1868 when Union General John A. Logan declared the day an occasion to decorate the graves of Civil War soldiers. 20 Years later the name was changed to Memorial Day.
On May 11, 1950, Congress passed a resolution requesting that the President issue a proclamation calling on Americans to observe each Memorial Days as a day of prayer for permanent peace.
President Richard M. Nixon declared Memorial Day a federal holiday in 1971.
Children's Books for Memorial Day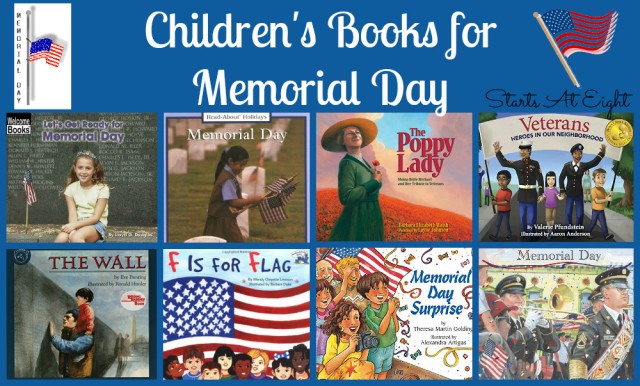 1. The Wall – by Eve Bunting, this book tells the story of a young boy who travels to the Memorial with his father who wants to find the name of his father, the boy's grandfather, on the wall. The story is told from the perspective of the young boy,
2. Veterans: Heroes in Our Neighborhood – A rhyming picture book for readers of all ages that fosters mindfulness of and appreciation for the brave service men and women who are also our family, friends, and neighbors. These are the men and women who bravely served our great country and now humbly serve in our communities.
3. Memorial Day – Introduces the history of Memorial Day and explains how it is observed today.
4. Memorial Day Surprise – A mom takes her son to a Memorial Day Parade, telling him that there is a big surprise waiting for him. When the boy sees the marching bands, the free candy, and other parade events, he asks his mom if it is the surprise, but no, it's not. At the end of the parade, the boy sees people stand up to clap. He sees his veteran grandfather in his wheelchair being pushed down the street as part of the parade.
5. F is for Flag – June 14 is Flag Day, but with so many American flags proudly displayed, every day seems like Flag Day. Perfect for reading together with a young child, F Is for Flag shows in simple terms how one flag can mean many things: a symbol of unity, a sign of welcome, and a reminder that-in good times and in bad-everyone in our country is part of one great big family.
6. Let's Get Ready for Memorial Day – A girl's class prepares for Memorial Day by learning about the holiday from their teacher and making flags, and later she goes to a war memorial with her father to honor those who died.
7. Memorial Day (Our Nation's Pride Set 2) – This book is a simple picture book that will help preschoolers understand the history behind and meaning of Memorial Day. It will also help them understand the various icons that represent the American national identity. Grades pre-k – 4
8. The Poppy Lady: Moina Belle Michael and Her Tribute to Veterans – When American soldiers entered World War I, Moina Belle Michael, a schoolteacher from Georgia, knew she had to act. Some of the soldiers were her students and friends. Almost single-handedly, Moina worked to establish the red poppy as the symbol to honor and remember soldiers. And she devoted the rest of her life to making sure the symbol would last forever. Thanks to her hard work, that symbol remains strong today. {A portion of the book's proceeds will support the National Military Family Association's Operation Purple®, which benefits children of the U.S. military.}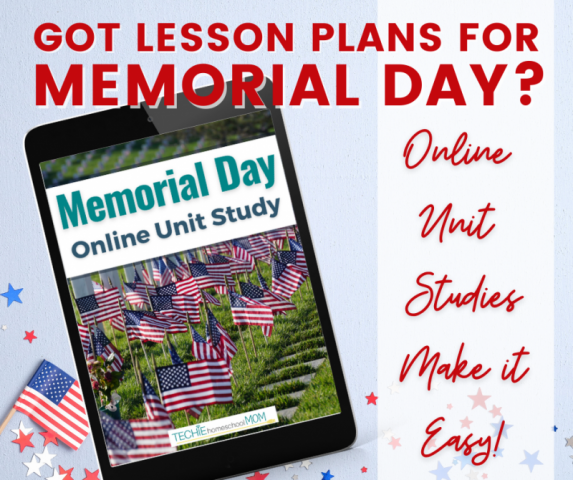 Memorial Day Activities & Printables
Ideas to Commemorate Memorial Day
Read a book about Memorial Day
Fly the U.S. flag at half-staff until noon
Decorate the graves of loved ones with flowers and flags
Participate in community events that honor the day
March in a parade
Participate in a National Moment of Remembrance at 3 pm local time
Visit a local war memorial or monument dedicated to soldiers, sailors and marines – Here is The Virtual Wall for the Vietnam Veterans Memorial
Bring treats to your local VA hospital