My Many Colored Days is a rhyming story that offers a wonderful way for parents and teachers to talk with children about their feelings.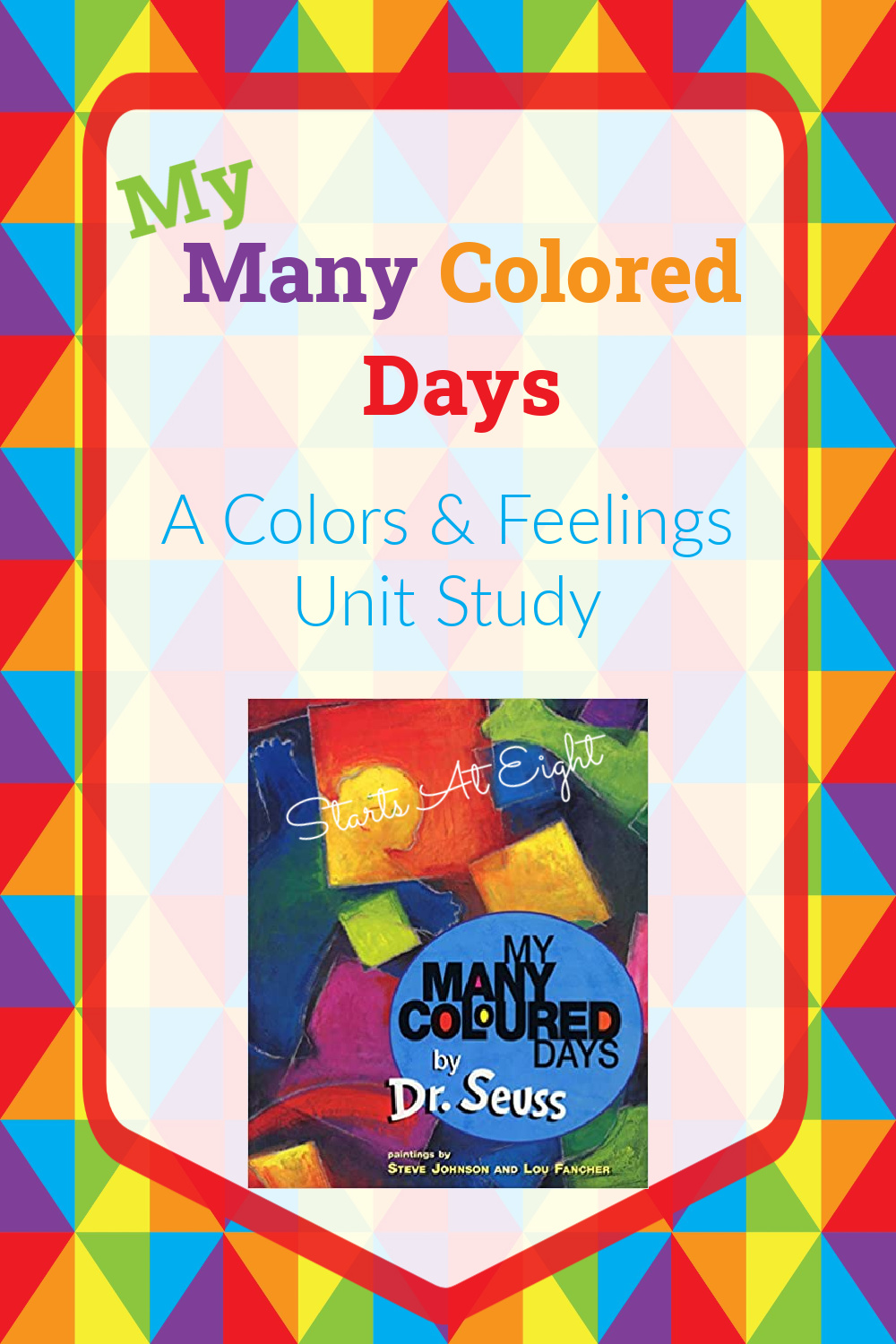 Each day is described in terms of a particular color, which in turn is associated with specific emotions.
My Many Colored Days – Color & Feelings Unit
Using a spectrum of vibrant colors and a variety of animals, this unique book covers a range of moods and emotions. It's a wonderful way to open a door of communication with your children, learning about feelings and colors along the way!
Some days are yellow
Some days are blue.
On different days
I'm different too.
You'd be surprised
How many ways I change
On different colored days!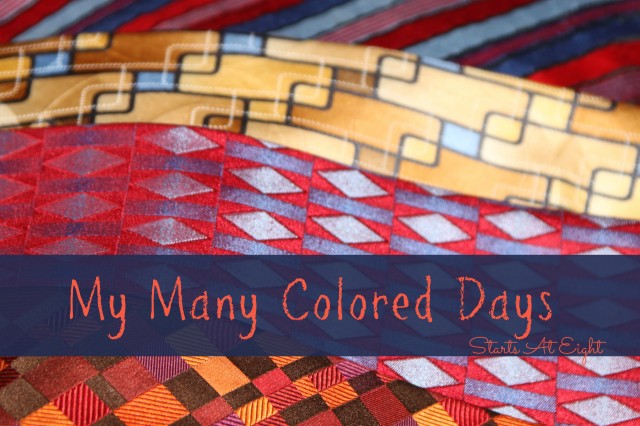 On bright red days
How good it feels
To be a horse
And kick  my heels!
On other days
I'm other things

On bright blue days
I flap my wings!
Some days, of course
Feel sort of brown
Then I feel slow and low, low down.
Then comes a yellow day
And wheeeeeee
I am a busy, buzzy bee!

Then comes a mixed up day
And I don't know
Who or what I am!
But it all turns out alright you see
And I go back to being ME!
Purchase My Many Colored Days by Dr. Seuss
, one of my favorite children's books.
My Many Colored Days Activities:
Video Read Aloud:
Other Dr. Seuss Favorites: