We are using the Little House series as a basis for half of our history this year. In doing this we started the year with a week long camp where the kids got to "Live a Long Time Ago" in the 19th Century. They wore time period appropriate costumes, and learned things like how to start a fire without matches/lighters, cooking over a fire, communication methods, hunting methods, and so much more.
Log Cabin Craft
My little one loves to do crafts and insisted on doing a craft this past week so I quickly did a search for log cabins thinking it would make an appropriately themed craft. This log cabin craft is the craft that inspired what I did with Ava. Since she is my creative child she likes to have wiggle room to use her own ideas so I pulled out the supplies, showed her a little of what the craft was going to be and then let her have at it.
Supply List: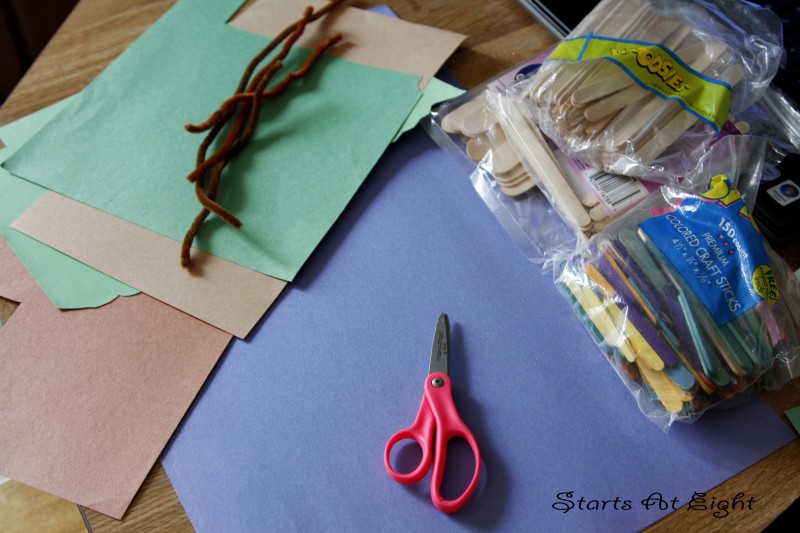 liquid glue, scissors
 large blue construction paper (we ended up using 2 because she wanted her log cabin to be so large)
 sheets of construction paper in brown and green for the trees
large, regular, small, and colored craft sticks (the color is not authentic but Ava likes color, you could chose not to use colored ones and could also use paint to make colored ones)
brown pipe cleaners (we used these for branches on the trees to add extra dimension to the paper)
paint (she wanted to paint grass into her picture, and eventually painted the Popsicle sticks of the log cabin with brown paint)
Directions
1. We taped 2 large pieces of construction paper together, and then Ava used the various craft sticks to lay out her log cabin.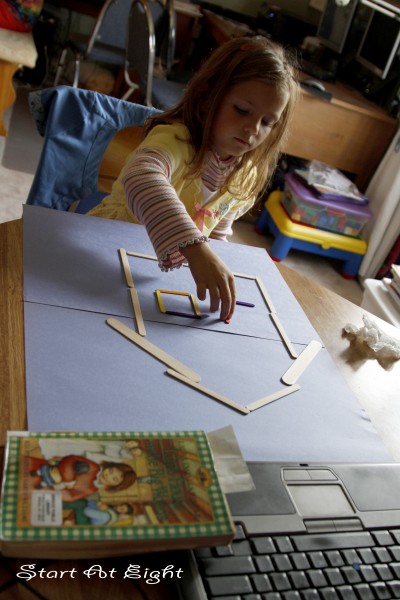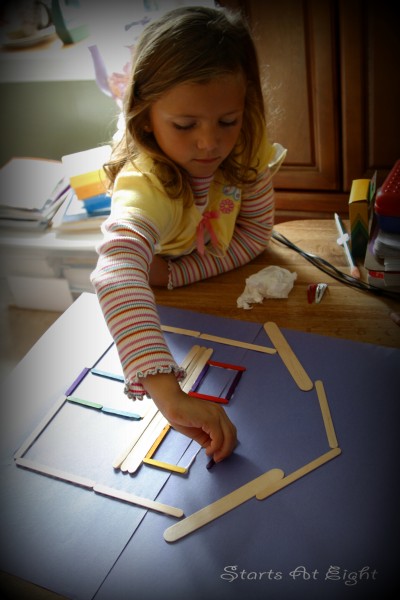 2. Using liquid Elmer's glue we started by gluing the outside edges of the house, windows, and door down.
3. Then we filled in the spaces with glue and Ava took a stack of sticks to fill in the house with logs. I used scissors to cut some of the sticks to the correct size.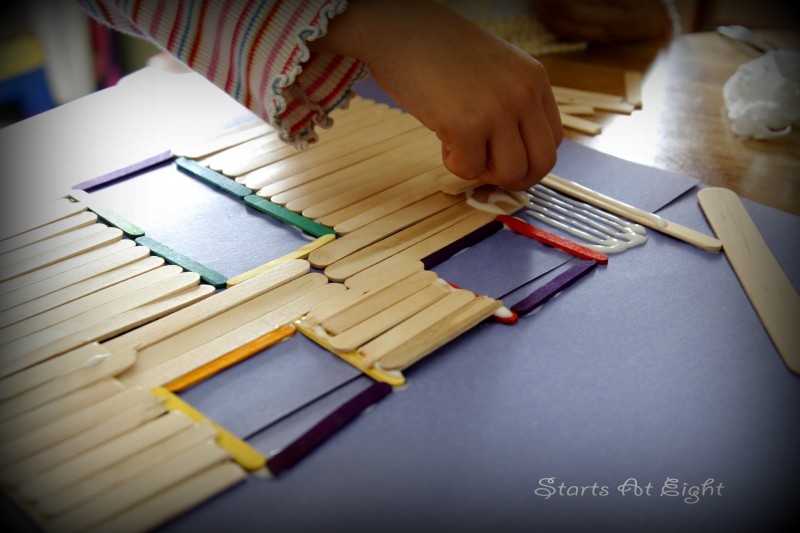 4. Ava then decided to paint green grass into her painting as well as paint the logs of the cabin brown.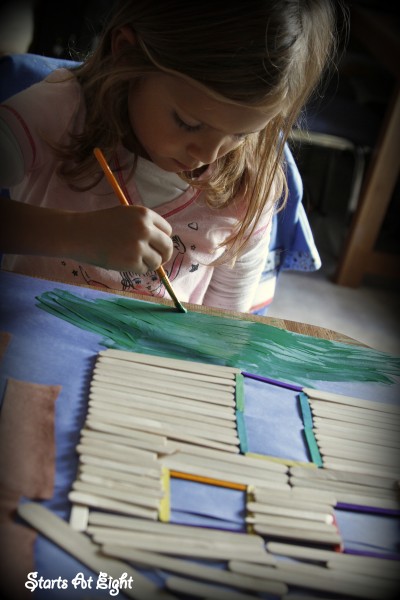 5. To create large trees for the "Big Woods" we cut strips of brown construction paper for the trunks, green puffy shaped pieces for the tops, and Ava added brown pipe cleaners for some of the branches.