School is nearing its close, and summer is approaching, kids are rejoicing! The much anticipated break is near! Problem? There can be a major loss of information during the summer months. (Otherwise known as the "summer slide") Solution? A summer reading list to help keep their minds in motion and promote a love of both reading and learning.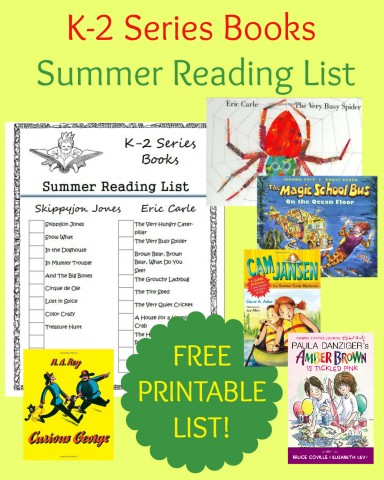 In our house we love to find a series of books, or a favorite author that has many books to occupy our time. It offers an easy resource of books for continued reading, without a lot of time spent trying to find fun and engaging stories for each of my children.
For this reason I am compiling lists of series, or authors with multiple books to help you in your quest for filling your child's reading list. K-2 Series Books for Your Summer Reading List is the first of these posts. You can also check out Grades 3-5 Series Books for Your Summer Reading List, Middle School Series Books for Your Summer Reading List, and High School Series Books for Your Summer Reading List.
K-2 Series Books for Your Summer Reading List
This list contains both read alouds and smaller chapter books for the K-2 set. While I have listed many books in each series, I have also left space for you to add books as there are many not listed as well.
1. Curious George
Curious George
Curious George Birthday Surprise
Curious George Goes Camping
Curious George And the Firefighters
Curious George Says Thank You
Curious George Makes Pancakes
Curious George at the Baseball Game
Curious George Goes to the Beach
Curious George in the Snow
Curious George Goes to the Zoo
Curious George Takes a Train
2. Aliki
My 5 Senses
Digging Up Dinosaurs
Fossils Tell of Long Ago
Feelings
Manners
My Visit to the Zoo
All By Myself
I'm Growing
My Hands
My Feet
3. Leo Lionni
Six Crows
Frederick
Inch By Inch
A Color of His Own
Fish is Fish
Tillie and the Wall
The Biggest House in the World
A Busy Year – Seasons & Months Printables
4. Dr. Seuss
Green Eggs & Ham
Oh, The Places You'll Go
ABC Alphabet Book
Fox in Socks
The Cat in the Hat
Hand, Hand, Fingers, Thumb
Mr. Brown Can Moo, Can You?
My Many Colored Days – This is a great book to teach colors and feelings. Here is a great My Many Colored Days Unit
One Fish, Two Fish
Go, Dog! Go!
The Tooth Book – Check out this awesome 3 Part Tooth Unit!
The Foot Book
Horton Hears a Who!
Hop on Pop
There's a Wocket in my Pocket!
5. Nate the Great series
Nate the Great
Nate the Great Goes Undercover
Nate the Great and the Monster Mess
Nate the Great and the Snowy Trail
Nate the Great and the Boring Beach
Nate the Great and the Hungry Book
Nate the Great Saves the King of Sweden
Nate the Great Where are You?
Nate the Great, San Francisco Detective
Nate the Great and the Owl Express
Nate the Great and the Big Sniff
Nate the Great and the Lost List
Nate the Great and the Phony Clue
Nate the Great and the Musical Note
Nate the Great and the Crunchy Christmas
6. Frances books by Russell Hobon
A Birthday for Frances
Bead and Jam for Frances
A Bargain for Frances
Best Friends for Frances
A Baby Sister for Frances
7. Frog and Toad books
Frog and Toad are Friends
Frog and Toad All Year
Days With Frog and Toad
Frog and Toad Together
Another great series involving animals is Franklin the Turtle. While not included in this list you might enjoy these Free Printable Notebooking Pages for Franklin the Turtle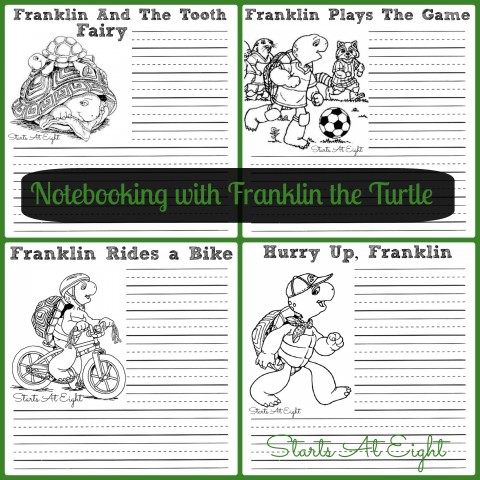 8. The Berenstain Bears
And the Truth
And the Messy Room
And Too Much Junk Food
Learn About Strangers
Show Some respect
Dinosaur Dig
And Too Much TV
And the Golden Rule
And the Trouble with Chores – Check out list of age appropriate chores and more in Life Skills – Chores
New Baby
Bedtime Battle
Visit the Dentist
Forget Their Manners
Moving Day
In the Dark
Go to School
Week at Grandma's
Computer Trouble
9. Cam Jansen
Mystery of the Stolen Diamonds
Summer Camp Mysteries
Birthday Mystery
Mystery of the U.F.O.
Snowy Day Mystery
Chocolate Fudge Mystery
Mystery of the Babe Ruth Baseball
Basketball Mystery
Mystery of the Carnival Prize
Mystery at the Haunted House
Wedding Cake Mystery
Mystery of the Stolen Corn Popper
Green School Mystery
First Day of School Mystery
Mystery of the Monster Movie
Graduation Day Mystery
10. Skippyjon Jones
Skippyjon Jones
Skippyjon Jones Snow What
Skippyjon Jones In the Doghouse
Skippyjon Jones and the Big Bones
Skippyjon Jones Cirque de Ole
Skippyjon Jones Lost in Space
Skippyjon Jones Color Crazy
Skippyjon Jones In Mummy Trouble
Skippyjon Jones Treasure Hunt
11. The Magic School Bus
This list contains titles from both the shorter read aloud/picture book style, as well as the Magic School Bus Chapter Books.

Lost in the Solar System
Inside the Human Body
On the Ocean Floor – For More Ocean fun check out this Giant Sea Creatures – An Ocean Animals Unit
In the Time of Dinosaurs
Plants A Seed
Inside the Earth
Inside a Beehive
Penguin Puzzle
Wet All Over
Rocky Road Trip – Hands on Science: Rocks & Minerals Unit
And the Electric Field Trip
Inside a Hurricane
Search for the Missing Bones
The Truth About Bats
Blows Its Top
The Wild Wale Watch
Takes a Moonwalk
Great Shark Escape
The Giant Germ
12. Eric Carle books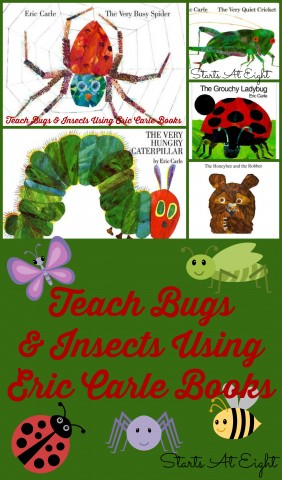 13. Amber Brown
Amber Brown is Not a Crayon
You Can't Eat Your Chicken Pox, Amber Brown
Amber Brown Goes Fourth
Amber Brown Wants Extra Credit
Amber Brown Sees Red
Forever Amber Brown
Amber Brown is Feeling Blue
Amber Brown is Green with Envy
FREE Printable K-2 Series Summer Reading List
To help you head to the library, bookstore, or purchase online, as well as to keep track of what your child has read already, I have created a free printable of these K-2 Series books.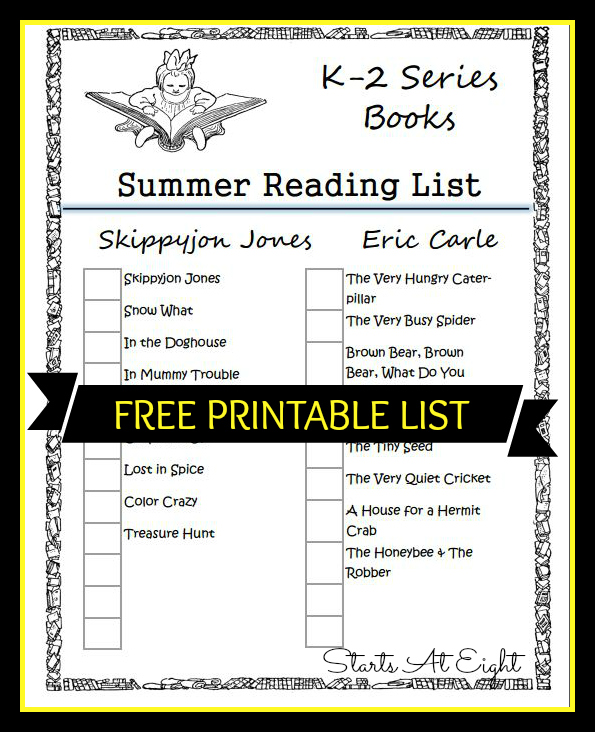 Click here to download your K-2 Series Books Summer Reading List FREE Printable from Starts At Eight
Need Help Encouraging Summer Reading?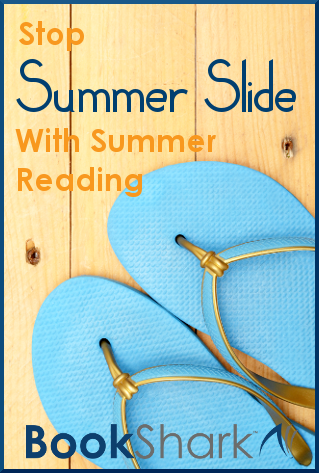 Other Book Related Posts: