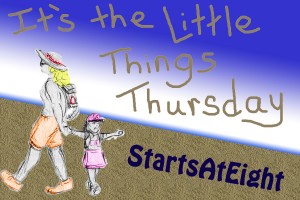 Last week about this time I was working on wrapping up my paperwork and binders for this past year.  That includes closing out my Homeschool Tracker for the year, emptying binders, putting away work that was completed this year into a bin, etc.  In doing this, I print out a Summary and a Report Card for the kids.  They are always happy to see what their "progress" looks like in black and white.  I know that Chloe found it very interesting to see how many hours she had spent on each task throughout the year.  For example, she spent close to 600 hours at the gym.  I can only assume that this little look back at our year is what prompted my inspiration for this weeks Little Things Thursday.  It is pictured below and I think it speaks for itself!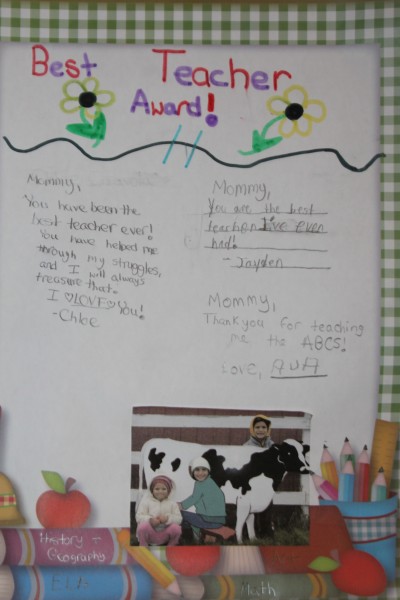 Please join me in celebrating the "Little Things" that make this crazy journey called "Motherhood" all worth it in the end!  Add your link to the Mister Linky and then leave me a comment. I would love to hear from you!
Mister Linky's Magical Widgets — Easy-Linky widget will appear right here!
This preview will disappear when the widget is displayed on your site.
For best results, use HTML mode to edit this section of the post.