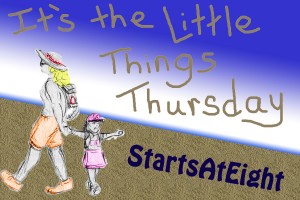 This past week we had friends over to play.  It just so happens that Bryn and Jayden get along very well together.  Bryn's mom, Kelly, and I were laughing about how Bryn had asked to have a sleepover with Jayden a couple of weeks ago.  Then this past week she had a dream about kissing him!  The innocence of it all is so sweet and cute.  Of course we are not unawares of what could come down the way, but for now we are going to enjoy how innocently they just enjoy spending time together!  They seem to match each other energy for energy, and work out their problems quickly without needing anyone to step in.  It is a great pleasure to see the two of them happily playing together.  Many thanks to Kelly and Bryn for their friendship!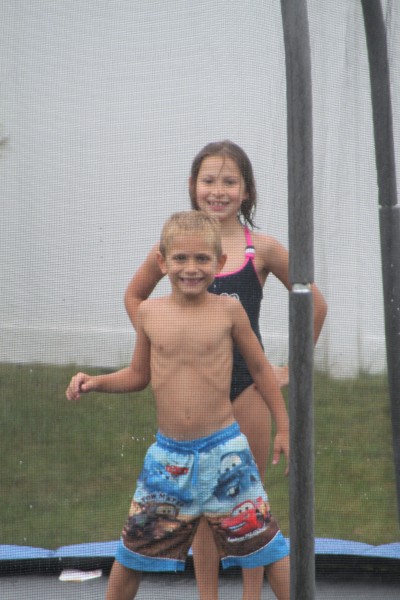 Please join me in celebrating the "Little Things" that make this crazy journey called "Motherhood" all worth it in the end!  Add your link to the Mr. Linky and then leave me a comment. I would love to hear from you!
Mister Linky's Magical Widgets — Easy-Linky widget will appear right here!
This preview will disappear when the widget is displayed on your site.
For best results, use HTML mode to edit this section of the post.