I am so excited to announce that the new iHomeschool Network book is out! And I am one of the contributing authors!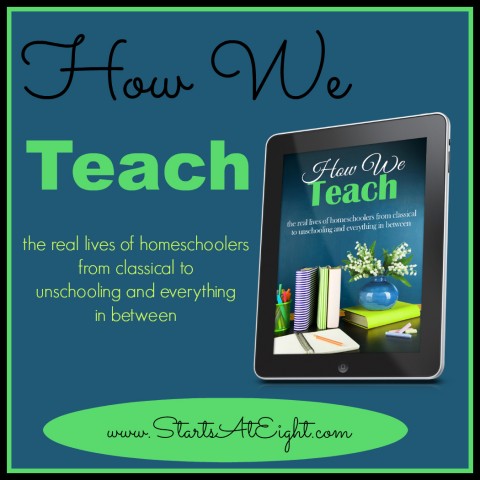 How We Teach
I have been a member of iHomeschool Network for almost 2 years now and have had the privilege of joining many of these awesome homeschool bloggers in bringing you great content and resources in book form. From iBlog to iBlog Pro, to The Big Book of Homeschool Ideas, and now our newest book – How We Teach.
What How We Teach is About
Are you interested in learning how Charlotte Mason homeschooling looks on a day to day basis?
Are you curious about unschooling can really work to educate your children?
Maybe you are leaning towards a classical education but could use some ideas about how to implement it.
Have you ever wondered what homeschooling looks like in someone else's house?
Whatever method, age, or subject, this book cover it all! And covers it from the trenches of our homeschools!
Each contributor (including myself) was asked to pull a homeschool method, a subject, and an age range, and then write about how exactly they teach in their own unique way. You'll be astonished to see that homeschooling is definitely not one size fits all.
My Contribution to How We Teach
It was such a pleasure to be able to contribute to this book. I am a big advocate of a NOT "one size fits all" approach to homeschooling. What works in my house, for my 8 year old daughter, might not work in your house, for your 8 year old daughter. Thus I am thrilled to not only have written for this book, but to own this book and gain a greater scope of knowledge and ideas from other homeschool moms.
Science: Nature Study | Unit Studies | Elementary Not Just Unit Studies, Nature Studies!
Life Skills | Traditional | Middle Life Skills, Not Home Economics
Life Skills | Traditional | High School Money Management, Laundry, and More
Beyond my three chapters, there are more than 50 chapters ranging from preschool to high school and classical to unschooling!
Take a look at the table of contents to see the breadth of topics the iHomeschool Network experts have written about.
View the full list of talented contributing authors.
Celebrate the Release!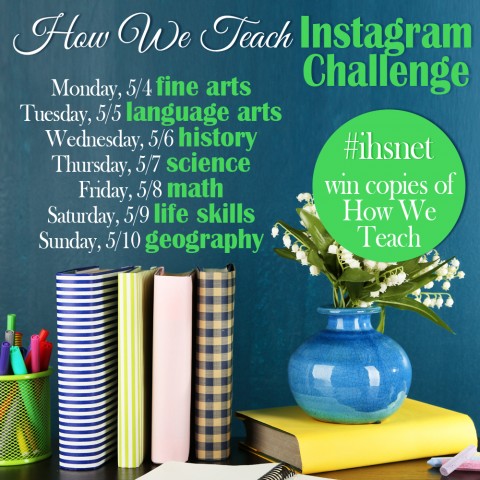 To celebrate the release of this latest book, How We Teach, we are hosting a week-long Instagram challenge.
The themes are based on the most popular subjects in the book – fine arts, language arts, history, science, math, life skills, and geography.
How To Participate
It's easy: Simply post photos related to the daily theme and tag them #ihsnet. That's it! It's a fun way to meet other homeschoolers on Instagram.
Get Your Copy Now!
Peeking into the real lives of other homeschool families can encourage you on your homeschool journey. You'll find ideas and inspiration, yes, but you'll also gain confidence in knowing that your unique approach to education – doing what works for your family – is not only acceptable, but encouraged, too.
You can own this book for only $6.99 and it comes in pdf, mobi, and epub formats so you can read it on your tablet, laptop, or smart phone! Get your copy of How We Teach today!