Recently Ava came across a basic recipe for clay in the most random place, at least in my opinion. While doing one of those all in one workbooks for certain ages there was a page with a sequencing activity using the clay recipe. Therefore she harassed me for days, maybe even a couple of weeks to get the ingredients to make this clay with her.
Clay Recipe
Ingredients:
1 cup salt
2 cups flour
3/4 cup water

Directions:
Mix the salt and flour
Then add water
Using your hands, kneed and blend the ingredients together
**We chose to add food coloring to our water to give the clay a color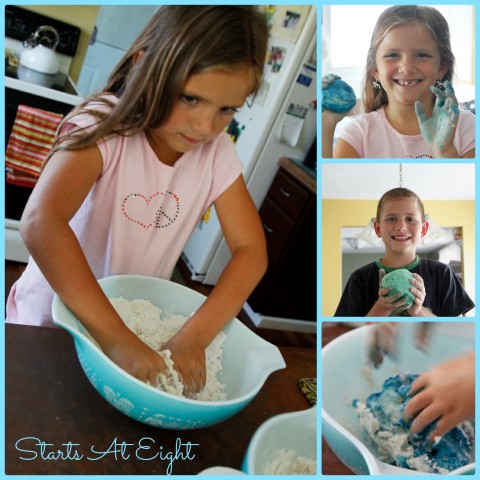 What You Can Make With Clay
The possibilities are seemingly endless as to what your children can create.
Here are some ideas to get you started:
Leave the clay natural color and have your children create something (anything).  Animals, snowmen, topographical maps, small plates, cups, etc.  Then leave them out to dry.  When dried the children can paint their creations and keep them as decorations, play toys, give them as gifts, etc.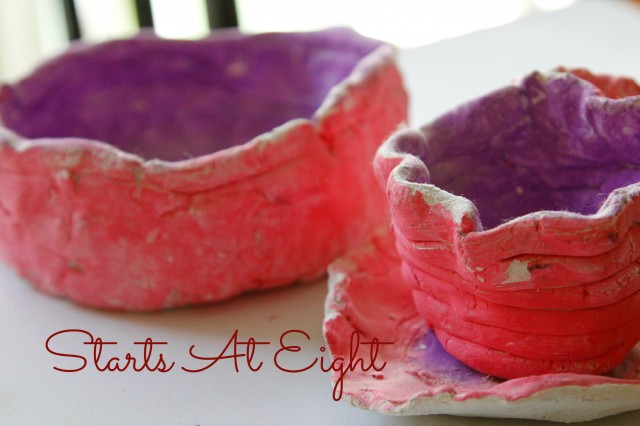 Color the clay with food coloring and store in an airtight container or ziplock bag to use over and over again like a Play Doh.  Using household objects such as plastic silverware, cookie cutters, balls, paper clips, pencils and more your children can manipulate and sculpt the clay over and over again.
Color varying sections of the clay.  Then use the colored clay to create an object, maybe a tree, animal, car, little people, solar system, or whatever else your child can come up with.  Then let the creation dry.
---
*This post contains affiliate links. See my Disclosure Policy for more details.