You have heard me talk about North Star Geography and how we are using North Star Geography as part of our high school world history/geography studies this year. Now I would like to share with you the homeschool high school geography resources we are using alongside North Star Geography. (Please not that many if not all of these supplemental resources could be used for other grade levels as well, these are just the specific ones we have found useful to our studies this year.)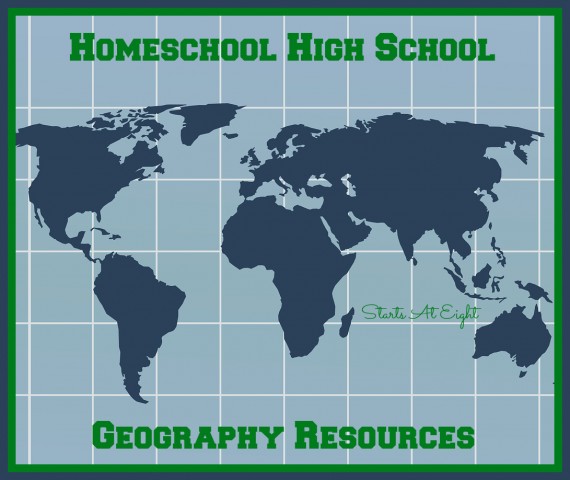 North Star Geography from Bright Ideas Press is the spine of our high school geography this year. Alongside North Star we have a few frequently used favorites that I would like to share with you.
1. Giant Wall Map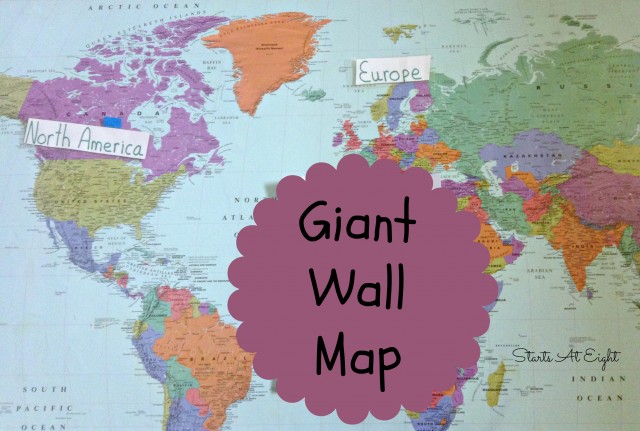 This is our number one go to resource when it comes to any map labeling project. It is what gets used for all the map labeling assignments in North Star Geography as well as our primary resource for the Create Your Own Atlas – A High School Geography.
We bought a Giant Wall Map
 (I also like this smaller laminated world map
) and mounted it on a piece of plywood. One side is the United States and the other side is the World Map.
Another option would be to buy a slightly smaller world map
 and make it into a Portable Wall Map.
2. Wonder Maps
Wonder Maps is another product from Bright Ideas Press that has been an invaluable resource in our geography studies. ( I even print maps from it for other things too!)
All the maps used in our Create Your Own Atlas were printed using Wonder Maps. I love how customizable you can make each one of your maps in this program.
3. World Atlases
I am not sure you can have too many atlases in your resource wheelhouse. We have everything from world atlases to United States atlases, street atlases and more! In term of this year though we have relied heavily on the world atlases in our collection. What I like best about an atlas as opposed to the giant wall map is that in an atlas you can typically get a much more up close and detailed view of a specific area that you are working on. They also often include other details about the countries, continents or regions besides just containing the basic maps.
We have many older atlas versions so instead of listing those, I found the current versions available for purchase.

4. Where in the World – Fun with Geography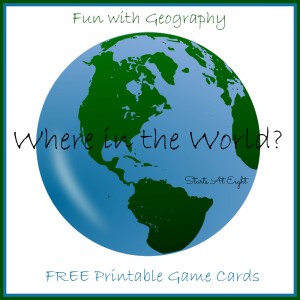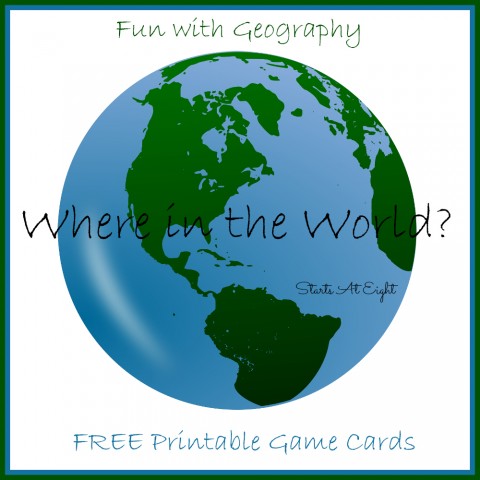 Where in the World  is a fun game we created to go along with our world geography studies. You can print the free cards and then have your student fill them in as they study!
More Geography: