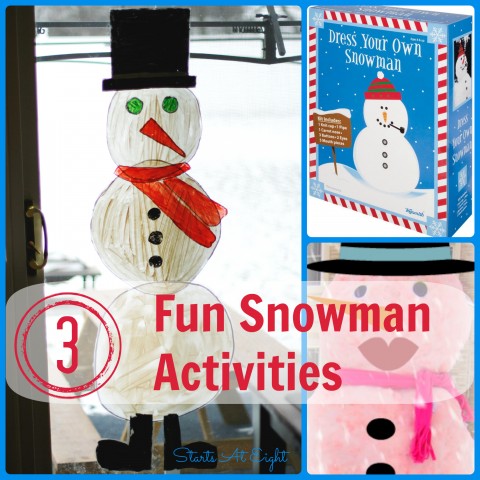 1. Build a Snowman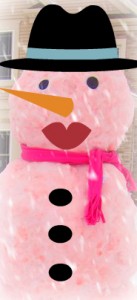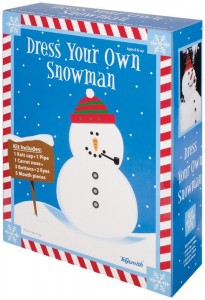 If you have snow in your area head out and build a snowman!
Grab buttons, a carrot, hat and scarf and any other fun accessories you may want to add from your house to don your snowman. Or you can order a fun Dress Your Own Snowman Kit to decorate your snowman with instead!
Another fun way to decorate your frosty man is with a snow coloring kit. For the at home do it yourselfer use an old spray bottle. Just add water and food coloring and go!
2. Read Snowman Books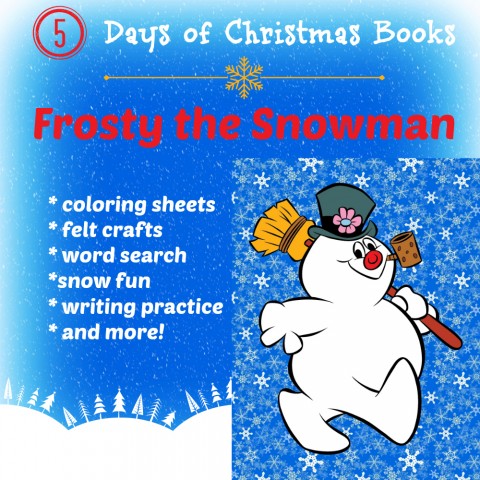 3. Hands on Snowman Crafts
Supplies For Felt Snowmen:
felt in various colors (white, red, black/brown, gray, green, yellow, blue)
Snowman Template (printed, preferably on cardstock)
Scissors
Hot glue gun
2. Cotton Ball Snowmen
Here is a tutorial for a Cotton Ball Snowman
3. Create a Kid Sized Snowman Window Cling
Supplies For Snowman Window Cling:
clear contact paper
black permanent marker
acrylic paint and brushes
scissors
How To Make a Snowman Window Cling:
Step One:  Lay out a 4-5 foot strip of clear contact paper.  We taped ours down to the hardwood floors so we could easily work with it.
Step Two:  Use black permanent marker to draw the outlines of the pieces such as hat, scarf, eyes, nose, mouth, buttons, and the 3 parts of the snowman himself.  (Note that we forgot a mouth)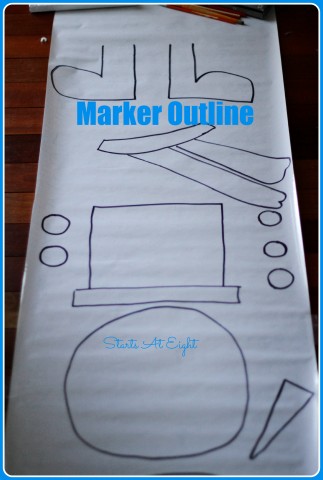 Step Three:  Use acrylic paint to paint all the pieces.  (Even with using acrylic paint the paint is susceptible to being scratched off so you need to be careful with the pieces even after they are dry.)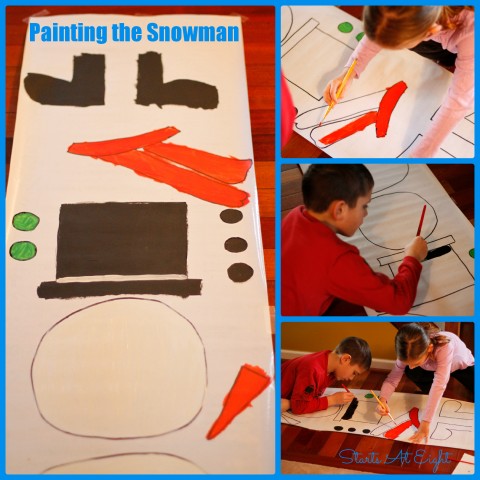 Step Four:  Cut out all the pieces and hang them on your window or door.