While we don't have the money to travel all over the world, (nor am I a big traveler myself) I do think it is important for kids to be able to see and experience other cultures, to understand that their way of living is not the only one out there. One great way to do this without having to leave home is through great literature. You can read about how other cultures live, what their traditions, homes, and food are like, how their government works, and so much more. We are exploring Japanese culture through books in our homeschool. And beyond the books we have found some great websites and activities to enrich our view of the Japanese culture.
I received the books pictured above in exchange for an honest review. All the opinions below are mine and I was not required to write a positive review. Please see my full disclosure policy for more details.
Exploring Japanese Culture Through Books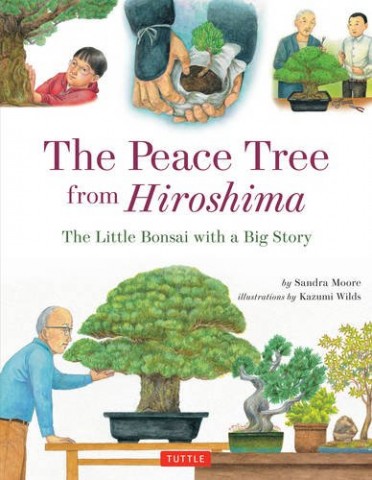 This book tells the true story of a bonsai tree called Miyajima that lived with the same family in the Japanese city of Hiroshima for more than 300 years before being donated to the National Arboretum in Washington DC in 1976.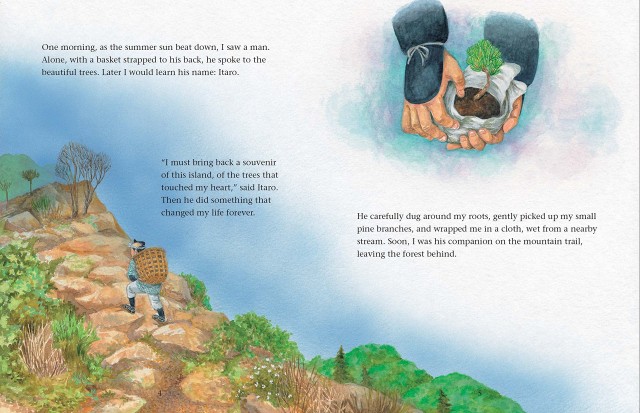 Told from the perspective of the bonsai tree and coupled with full page illustrations, this story tells a tale of caring, introduces an aspect of Japanese culture, and touches on a difficult moment in history. This inspiring story of the Peace Tree is a great read for children of all ages.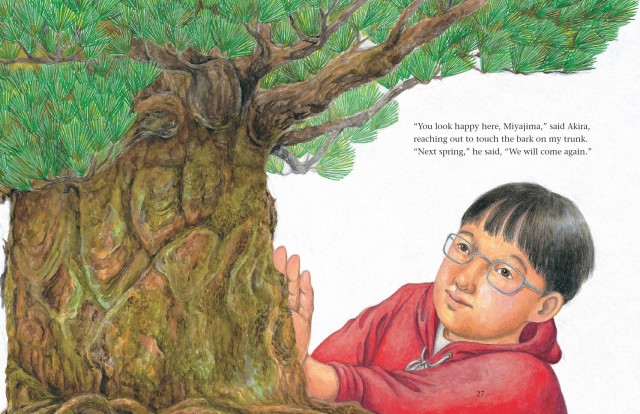 Bonsai Activities
This book is a collection of eight stories from the NHK Broadcasting Corporations popular radio series Once Upon a Time in Japan. Each story is illustrated by a different Japanese artist.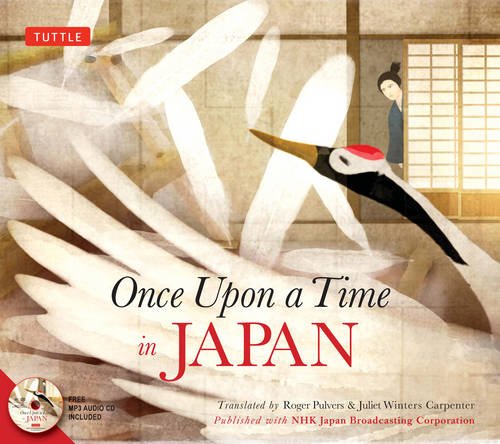 The fairytales and classic stories in this collection include:
The Wife Who Never Eats—the story of a man who learns the hard way the evils of stinginess.
The Mill of the Sea—the story of how a greedy man was responsible for the saltiness of sea water.
The Monkey and the Crab—the crabs teach a tricky monkey a lesson in fairness and honesty.
The Magical Hood—an act of kindness reaps great rewards.
Sleepyhead Taro and the Children—a story about what can be accomplished at the right time, and with the right help and the right spirit.
The Fox and the Otter—how a fox pays the price of deceit and selfishness.
The Gratitude of the Crane—a story about the rewards of kindness and the danger of curiosity.
The Tale of the Bamboo Cutter—a girl who starts life very tiny turns out to be big in many ways.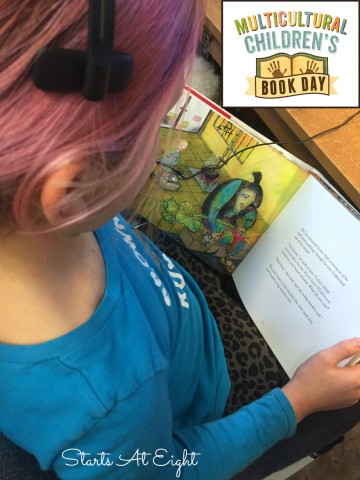 While my 9 year old can read, and I could read to her as well, she LOVED having the accompanying CD to this book. Having a storyteller reading it to her made for a great snowy day afternoon curled up with the book.
The illustrations are fun and whimsical. Having a different Japanese artist do each story made each one creative and unique in its own way. We loved how many of them showed their "inner characteristics" on the outside.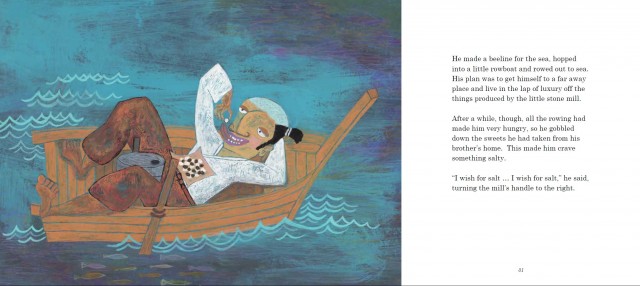 A Few Facts About Japan
Tokyo is the capital city of Japan and also the largest city. Other major cities include Osaka, Nagoya, and Sapporo.
Japan is home to many different forms of martial arts. Karate, Judo, Sumo, Ninjutsu, Kendo, Jujutsu, and Aikido to name a few.
Sumo is recognized as the national sport of Japan, although the most popular spectator sport is baseball.
Japan hosted the 1964 Summer Olympic games in Tokyo and will again in 2020. They also hosted the 1972 and 1998 Winter Olympic Games in Sapporo and Nagano, respectively.
Some of the most well-known companies in the world are Japanese such as Toyota, Honda, Sony, Nintendo, Canon, Panasonic, Toshiba, and Sharp.
Japanese cuisine has become popular around the world. Some well-known dishes are sushi, sashimi and tempura.
Japan sits along the "Pacific Ring of Fire", so has many volcanoes and experiences many earthquakes. In 2011, an earthquake of magnitude 9.0 hit Japan and created a tsunami which resulted in much devastation.
Almost three quarters of Japan's land is either forest or mountains and is difficult to be made into farms, industrial or residential areas.
Japan belongs to the continent of Asia. Japan is an island nation surrounded by the Sea of Japan to the East and the Pacific Ocean to the West.
Japan is made up of 6,852 islands.
The highest point in Japan in Mount Fuji, which stands at 3,776m (12,388ft).
Resources To Learn More About Japan
Check out more great Children's Books About Japan. This list includes picture books, activity books and non-fiction books to round out your study!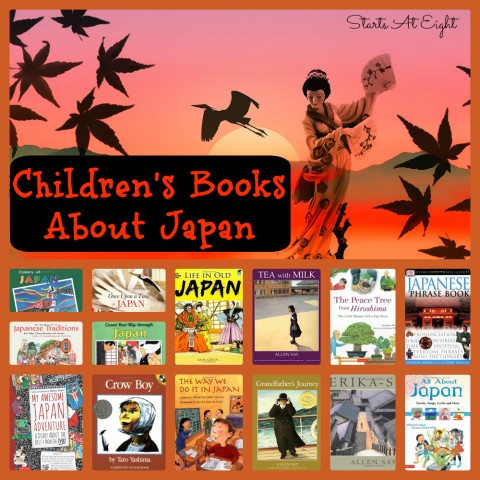 Multicultural Children's Book Day
The Mission
The mission of the Multicultural Children's Book Day (MCCBD) is to spread the word and raise awareness about the importance of diversity in children's literature. Our young readers need to see themselves within the pages of a book and experience other cultures, languages, traditions and religions within the pages of a book.
The annual Multicultrual Children's Book Day is made possible by a team of 11 amazing Co-Hosts:
All Done Monkey * Crafty Moms Share * Educators Spin on it * Growing Book by Book * Imagination Soup * I'm Not the Nanny * InCultural Parent * Kid World Citizen * Mama Smiles * Multicultural Kid Blogs * Spanish Playground
We encourage readers, parents, teachers, caregivers and librarians to follow along the fun book reviews, author visits, event details, a multicultural children's book linky and via our hashtag (#ReadYourWorld) on Twitter and other social media.
The Reading Challenge
The Multicultural Children's Book Day Classroom Reading Challenge offers teachers and classrooms the chance to (very easily) earn a FREE hardcover multicultural children's book for their classroom library. These books are not only donated by the Junior Library Guild, but they are pre-screened and approved by them as well.
The goal of the reading challenge is to help teachers build their classroom library with diverse, inclusive and multicultural books! This special project is free of charge to all teachers and schools and helps MCCBD achieve their mission of getting multicultural books into the hands of young readers and teachers.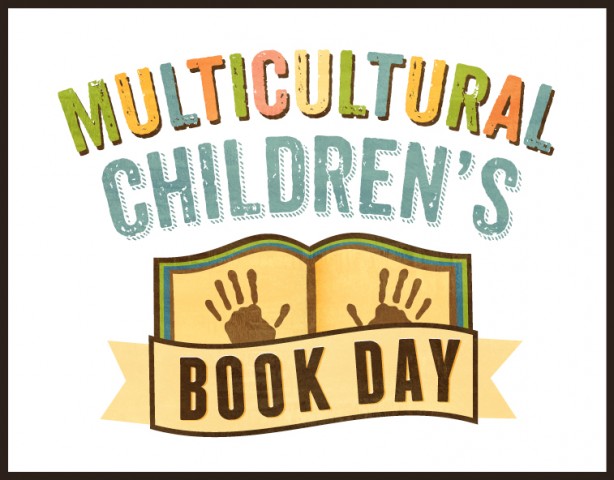 Special thanks to all our Multicultural Children's Book Day 2016 Medallion Level Sponsors!
Platinum: Wisdom Tales Press * StoryQuest Books * Lil Libros
Gold: Author Tori Nighthawk * Candlewick Press * Bharat Babies
Silver: Lee and Low Books * Chronicle Books * Capstone Young Readers * Tuttle Publishing * NY Media Works, LLC/KidLit TV
Bronze: Pomelo Books * Author Jacqueline Woodson * Papa Lemon Books * Goosebottom Books * Author Gleeson Rebello * ShoutMouse Press * Author Mahvash Shahegh * China Institute.org * Live Oak Media