Here in New York State we are required to cover at least half a credit (half a year) of U.S. Government & Politics during the high school years. While this is often done in eleventh grade, it can be done at any time during the high school years.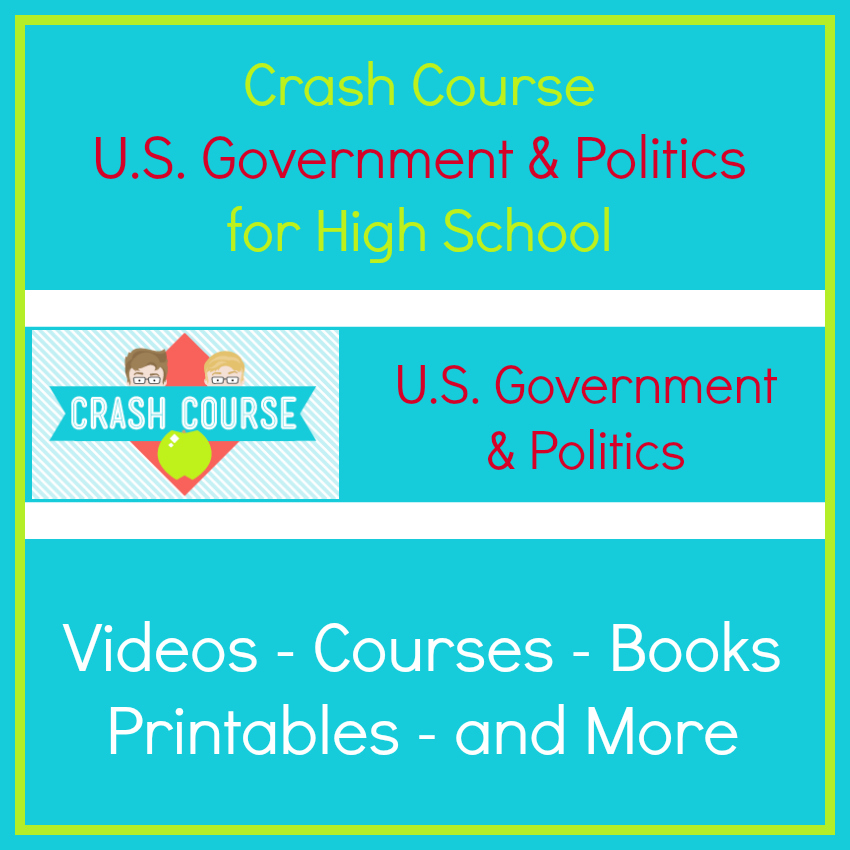 My oldest has always learned with more ease through video based courses. While she can accomplish her goals with basic reading materials, she has always found more enjoyment and better retention from courses where she also had video instruction. In walks Crash Course.
Crash Course is an educational YouTube channel started by the Green brothers – Hank and John Green. Not only do they have Crash Course U.S. Government & Polictics but they have a host of educational series across the learning spectrum, with more still coming out.
World History & World History 2
Biology
Ecology
English Literature (1,2, & 3)
U.S. History
Chemistry
Psychology
Big History
Anatomy & Physiology
Astronomy
Economics
Philosophy
Physics
Crash Course U.S. Government & Politics for High School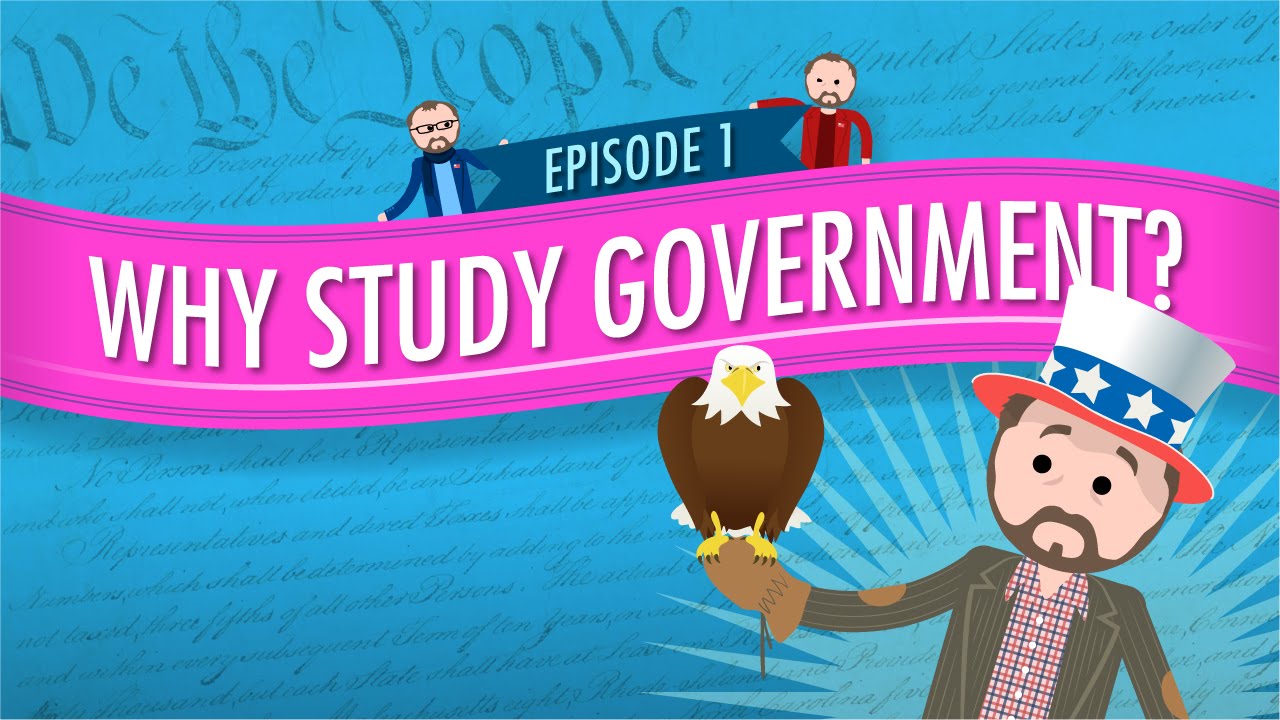 Crash Course U.S. Government & Politics consists of 50 videos varying in length from 6-10 minutes.
It covers such topics as How a Bill Becomes a Law, How Presidents Govern, Legal System Basics, the Supreme Court, Freedom of Speech, Affirmative Actions, Elections Basics, Political Parties, and more.

To go along with Crash Course U.S. Government & Politics YouTube videos Teachers Pay Teachers has Crash Course U.S. Government Worksheet Sets.
Each worksheet focuses on a single episode of Crash Course Government and typically contains between 10 and 20 items for students to complete. Worksheets are formatted to fit on one page for easy copying and a detailed answer key is provided for each episode. In addition to these regular worksheet items, open-ended extra credit or discussion items are also included for each and every episode.
More U.S. Government Resources
Homeschool AP American Government – Homeschool AP American government brings you tips and tricks for navigating the world of the Advanced Placement American Government and Politics exam, as well as a speedy and solid review of the subject matter covered on the test, this tutorial will put you on the fast track toward a high score.
JumpCourse American Government – This course details everything you need to know about the inner workings of the federal bureaucracy. It looks at how leaders are elected House, Senate, and president and their important tasks once they're in office' everything from how a bill becomes a law, to how the president uses the media, and how interest groups wield influence.
U.S. National Archives and Records Administration provides an excellent unit on the U.S. Constitution that includes 18 original documents and audio recordings.
Our Documents contains the top 100 milestone documents in U.S. History. The "Tools for Educators" section contains a printable guide to using the documents along with other valuable resources.
Ben's Guide to U.S. Government for Kids has a section for high school students. As well as sections for younger kids that are great reinforcement and reference for learners of all ages.
The United States Court System: A Unit Study – In America we have a justice system with many court layers with one purpose in mind – justice. Learn about all the intricate parts of the U.S. Court System and how they all work together to create our system of justice.
Other History Topics of Interest