These Christmas Acrostic Poems were easily made from things we already had on hand. All you have to do is gather up your imagination and a few supplies and your kids can create a memorable craft/decoration.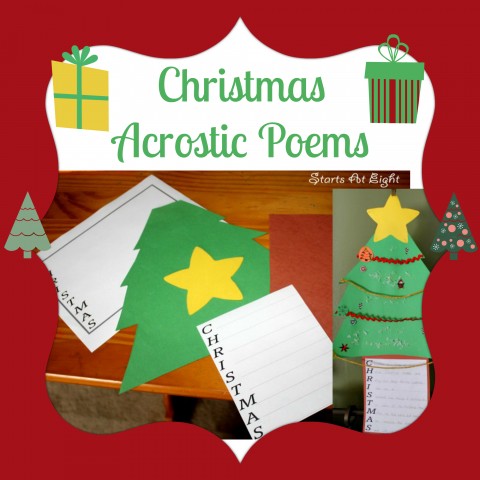 This week we are taking a break from our usual activities to enjoy some holiday downtime.  From sleeping in, to watching Christmas movies, playing board games, and Christmas activities/crafts.  Today we did Christmas Acrostic poems at the request of Chloe.  She loved the Thanksgiving ones so much that she asked me if we could do Christmas ones!
Christmas Acrostic Poems
Christmas Acrostic Poem Supplies:
construction paper
stickers
glue
stencil (optional)
glitter
ribbon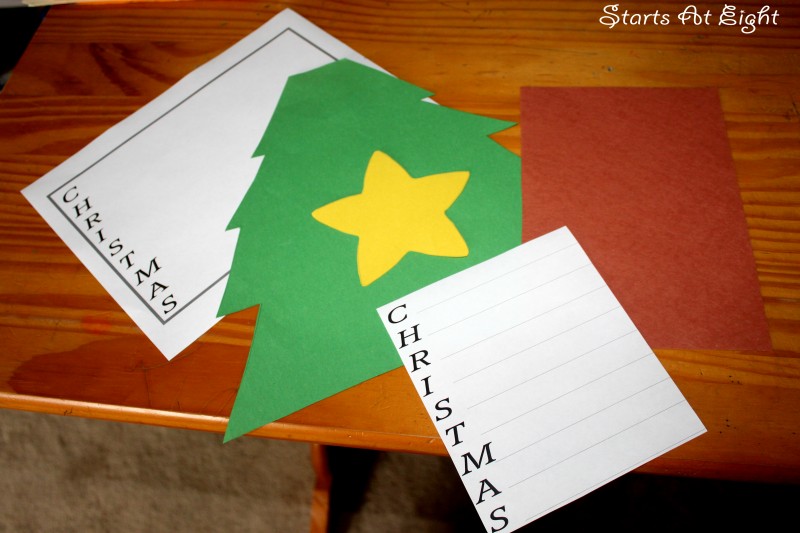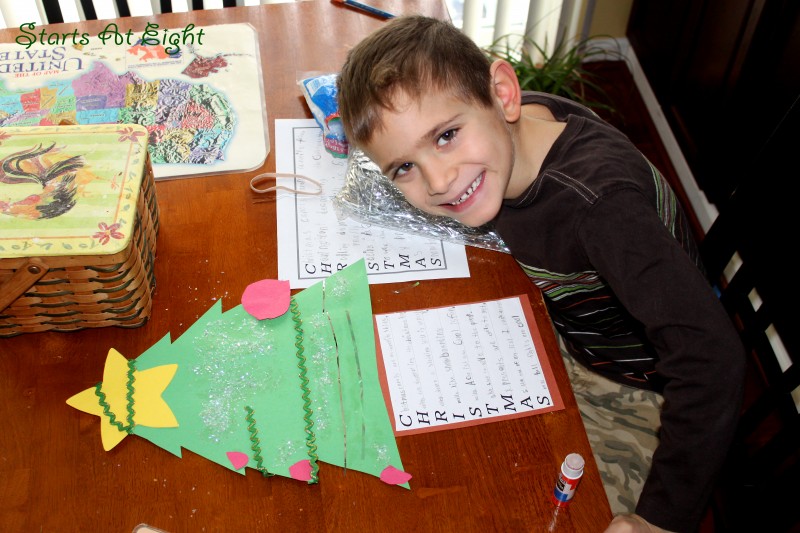 Jayden's Christmas Acrostic Poem:
Christmas carols are my favorite thing.
Having fun decorating the Christmas tree.
Rolling down a sledding hill is so much fun!
I really like snowboarding.
Seeing A Christmas Carol is fun.
Take time to give to the poor.
My presents are cool to get.
As the end of my list I can't forget,
Snow ball fights are cool!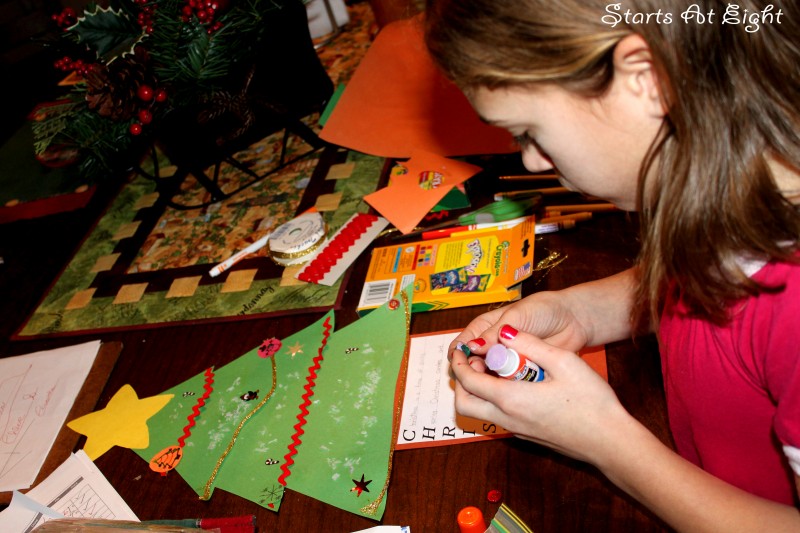 Chloe's Christmas Acrostic Poem:
Christmas is a time of giving,
Hearing Christmas carols and,
Rolling out dough for the cookies.
I also love to
Snowboard even though I sometimes fall!
The aroma of the Christmas tree
Makes me feel warm and cozy, I
Also treasure the time I
Spend with my family and friends.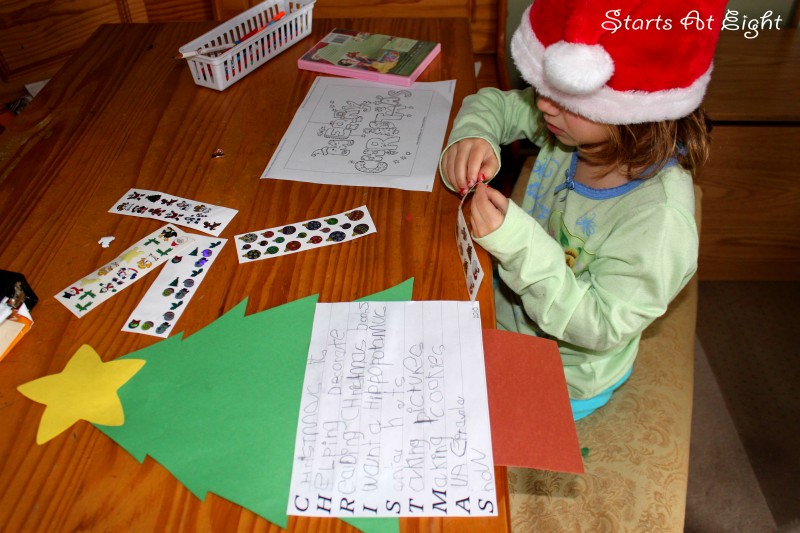 Ava's Christmas Acrostic Poem:
Christmas is…
Helping decorate ("the adults put the high ones on the tree and I put the low ones on")
Reading Christmas books (we read multiples of them daily)
I Want a Hippopotamus (one of her favorite holiday songs)
Santa hats  (she loves to wear them!)
Taking pictures (said as she pointed to the past couple of years worth of Christmas family photos we have taken!)
Making cookies
Ava Ciravola (because everyone needs to know her name)
Snow