There are many books and resources out there for high school aged teens and college bound teens. Here are three books that are on our shelf to help prepare college bound teens.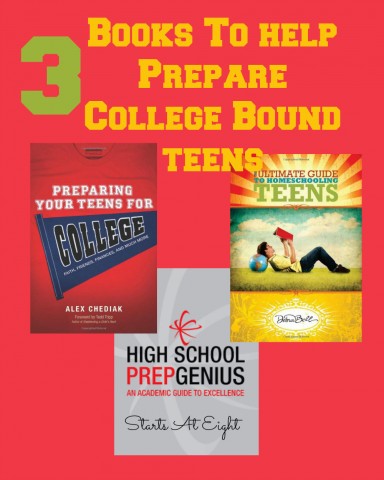 1. High School Prep Genius
High School Prep Genius answers all kinds of questions for parents that pertain to high school. Things like study tips, scholarship ideas, essay writing, transcripts, and college interview preparation.
What is great about this book is that there are concrete, hands on ways for you to organize and prepare throughout high school. With things for both the parents and the student to do along the way.
You can check out my review of High School Prep Genius for a more detailed look at the features of this book.
2. The Ultimate Guide to Homeschooling Teens
The Ultimate Guide to Homeschooling Teens
 by Debra Bell is a great go to reference to have on your shelf. This book encourages you to begin your preparation for high school during your student's middle school years. (Excellent advice in my opinion!) I love how it goes through subject by subject, giving examples of what your student needs to know and offering up extra resources throughout to help you learn more.
This book goes beyond the basic nuts and bolts, offering food for thought on things like "Should I homeschool my teen?" and parenting teens.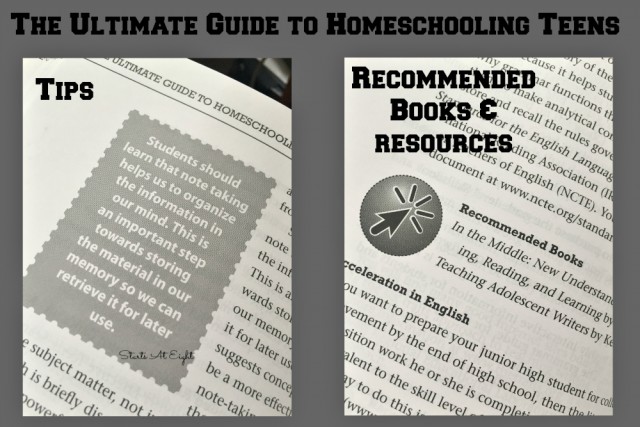 From middle school through college, this book offers insight and resources for it all.  Recording keeping, college credit at home and even an extensive Appendix with things like Top Websites for high school at Home, sample ruberics, and suggest reading lists.
For more on homeschooling teens check out my article, Homeschooling Teenagers.
3. Preparing Your Teens for College
Preparing Your Teens for College
 by Alex Chediak focuses on the character traits and life skills necessary for our teens to grow up, head off to college, and have a successful experience there.
Character traits like responsibility, being future minded, having both conviction and tolerance, and pursing quality friendships are all things that are covered in this book.
Then it moves on to life skills such as financial responsibility with things like earning, spending, budgeting, managing student debt, housing considerations and more.
Something unique to this book is that it also brings up questions about considering Associate's degrees as well as trade schools.