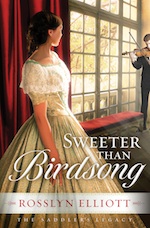 About the book:
Music offers Kate sweet refuge from her troubles . . . but real freedom is sweeter.
In Westerville, Ohio, 1855, Kate Winter's dreams are almost within reach. As the first woman to graduate from Otterbein College, she'll be guaranteed her deepest wish: escape from the dark secret haunting her family. But with her mother determined to marry her off to a wealthy man, Kate must face reality. She has to run. Now. And she has the perfect plan. Join the upcoming musical performance—and use it to mask her flight.
Ben Hanby, Otterbein College's musical genius, sees Kate Winter as an enigmatic creature, notable for her beauty, yet painfully shy. Then he hears her sing—and the glory of her voice moves him as never before. He determines to cast her in his musical and uncover the mystery that is Kate. Still, he must keep his own secret to himself. Not even this intriguing woman can know that his passionate faith is driving him to aid fugitives on the Underground Railroad.
A terrifying accident brings Kate and Ben together, but threatens to shatter both their secrets and their dreams. Kate can no longer deny the need to find her courage—and her voice—if she is to sing a new song for their future.
Read an excerpt here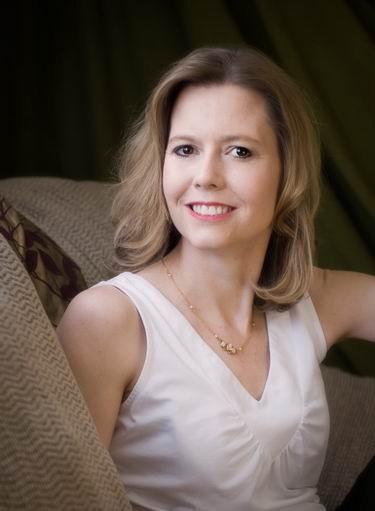 About Rosslyn:
Rosslyn Elliott is the award-winning author of Fairer than Morning, the first in the Saddler's Legacy series. She holds a B.A. from Yale University and a Ph.D. in English from Emory University. Her study of American literature and history inspired her to pursue writing fiction. Elliott lives in Albuquerque, where she homeschools her daughter and works in children's ministry.
What I Thought:
For starters, I couldn't put this book down. If you love historical fiction this book should be on your reading list! While I felt that the "terrifying accident" seemed over played in the description of the book, it non the less yanked at my heart and had me reading faster in order to learn of it's conclusion. As with many books I have read recently, this book had me looking for me information. The main characters in this book are real, and after reading the story weaved here with them, I wanted to know about the real people, their lives, and circumstances. I found myself listening to Ben Hanby's Darling Nelly Gray and looking to download Uncle Tom's Cabin as I have never read it.
I understand this to be the second book in Rosslyn Elliott's The Saddler's Legacy. While I have not read the first book, Fairer Than Morning I did not feel as though I was missing any pieces to understand this emotional story. However, I found Ben Hanby's parents to be of great strength and intrigue and am looking forward to going back and reading Fairer Than Morning as it is the story of their earlier lives.
---
Disclaimer: I want to thank Rosslyn Elliott and Litfuse Publicity for supplying me with a copy of this book for me to review. While I received this free of charge in exchange for my review, my opinions are my own, and have not been influenced in any way.