Life hadn't been easy for Summer Snow – and her grandmother's dying wish is about to alter the course of her life forever in Summer's List.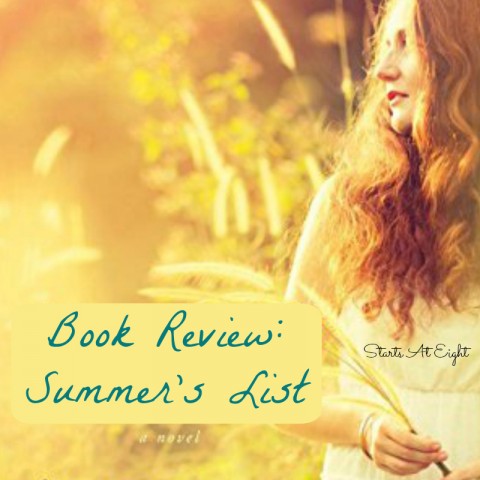 About Summer's List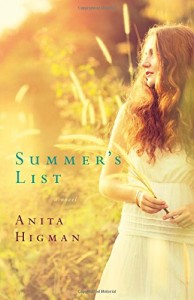 Life hadn't been easy for Summer Snow. In acts of selflessness-caring for her ailing parents and running her grandmother's bookstore-she had forfeited her youth and dreams for the needs of others. And the only tries she had at love… didn't turn out. She had the bookstore, she had her beloved granny, but she was missing something-or someone.
Opportunity strikes when Granny sends Summer on an unexpected adventure with one Martin Langtree, a kind but gangly young man from Summer's past. A childhood friendship is rekindled, a romance is sparked, and mysteries are solved in one magical Texas summer. Will Summer strike out on love again, or will things finally go her way?
Purchase a copy: Summer's List
---
Disclaimer: I want to thank  Anita Higman and Litfuse Publicity for supplying me with a copy of this book for me to review. While I received this free of charge in exchange for my review, my opinions are my own, and have not been influenced in any way.
---
About Anita Higman
Best-selling and award-winning author, Anita Higman, has over thirty books published (several coauthored) for adults and children. She's been a Barnes & Noble "Author of the Month" for Houston and has a BA degree, combining speech communication, psychology, and art. Anita loves good movies, exotic teas, and brunch with her friends.
Ms. Higman has won two awards for her contribution to literacy and has raised thousands of dollars for literacy with her book, I Can Be Anything, while serving on the board of directors of Literacy Advance of Houston.
Find Anita online: website, Twitter, Facebook
What I Thought
I love the idea of Summer's character. She is at first an unsure, emotionally nervous woman. A woman who has lost much but also loved deeply. A woman hiding in the status quo of her life. Upon receiving her grandmother's dying wish, despite not wanting to leave her, Summer sets out to make her happy by fulfilling the items on the list. This creates in her a sort of awakening and a bit of growing up and outwards in her life.
I have to say that I hated many of the pages in the beginning of her journey. There was something so incredibly irritating, uncomfortable  and pretentious about the scenes with Martin's brothers. There was an exorbitant amount of time spent on them, and their awful treatment of Martin, so much so that I almost put the book down.
But I didn't. And I am glad I didn't. Seeing the transformation of both Martin and Summer's lives through their reuniting brought the story back on track a little more towards the end. I guess as they say, "you can't appreciate the good without the bad."