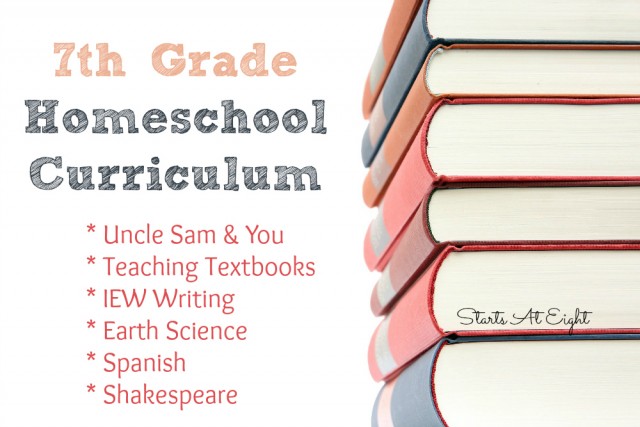 While Jayden has been doing middle school level work, this will be his first of two years that are counted officially as middle school by our school district. During these years he is required to fulfill a certain number of credits across given courses.
7th Grade Homeschool Curriculum
English/Language Arts
IEW Writing Class
Last year Jayden started taking an IEW (Institiute for Excellence in Writing) class through Currclick.com.  He loved it so much that he asked to do the second semester and even asked to continue with the next level this year!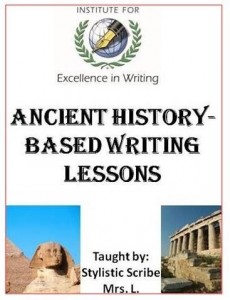 So this year he will be taking Ancient History Based IEW. This is an IEW-rated Level B course, which means that students should have had some exposure to IEW methods of outlining and writing.  However, a new middle-school-age student can easily learn the IEW method with this course.
The course has students writing about six major ancient civilizations: Sumer, Egypt, Israel, Babylon, Greece, and Rome, while working progressively through the nine IEW units and a variety of stylistic techniques.
Wordly Wise
This is something new we are trying this year. I have heard good things about Worldy Wise and I want to work on building vocabulary and comprehension for Jayden.
Shakespeare
Shakespeare studies is something I am going to be doing with all my children this year in varying forms. I put together a unit study with resources for all levels that I will be using.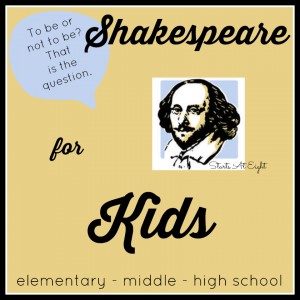 Mathematics
After taking a year off from Teaching Textbooks because I wasn't sure Jayden was ready to move on, we are heading back to it this year.
Teaching Textbooks Pre-Algebra is up for this year!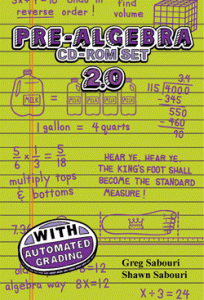 History/Geography
Tis' an election year again! Each election year I try to cover American Government and the elections process with all my children. This year I will be using Uncle Sam & You for both my 7th & 4th graders.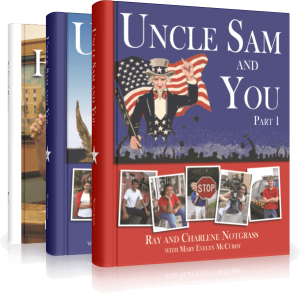 How do elections work? What does the President do all day? Who decides where stop signs go? What is Labor Day? Uncle Sam and You is a one-year civics course that answers these questions and many more. Designed for students in grades 5 through 8, this curriculum take your student on a tour of American government. They will learn about elected leaders and everyday citizens who have important roles to fill in making our country work as well as important holidays throughout the year.
Eight works of literature are assigned in the Uncle Sam and You curriculum to give your student a richer perspective on the various topics studied. We are planning on using them as well. They are set up in such a way that the student is usually given two weeks to read each book, with 1-3 chapters assigned each day.
Science
Science is one subject that we seem to fluctuate between various curricula as well as using unit studies. This year we will be moving back to unit studies to cover some earth science topics. These are the two major units we will be covering this year: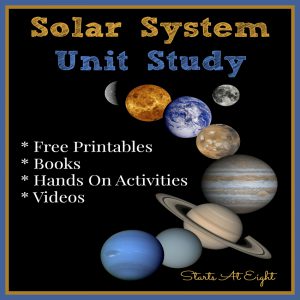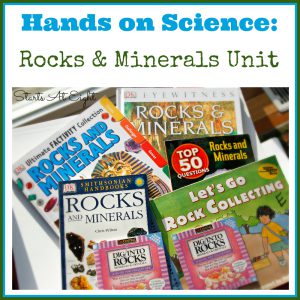 Music/Art
We enjoy doing art as a free flowing fun activity. For this reason we pick and choose from projects as the year progresses.  We have two programs that we pick from most.
Art Programs
1. Southern Hodge Podge
We have used so many of the chalk pastel tutorials and books from Southern Hodge Podge.  We plan on continuing to use these as part of our homeschool art.
Previous Pastel Projects
2. Mixed Media Workshops
Alisha has put out these workshops for each season of the year. Each workshop consists of 20 projects with details tutorials to complete them. What is really great is that one price gets you lifetime access to the season you choose.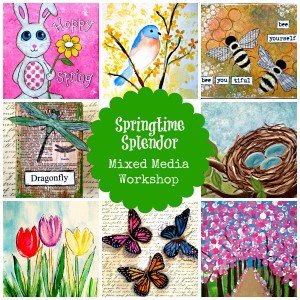 Music
Jayden has been taking piano lessons for a few years now using the Suzuki Method and will continue to do so. He is currently working his way through Suzuki Piano School Volume 3. We also planning on changing it up a bit and adding some contemporary pieces in for him to work on.
Spanish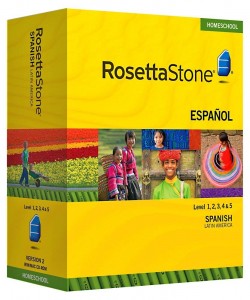 Last year for 6th grade we had not planned on including a foreign language but Jayden expressed an interest in Rosetta Stone Spanish. For this reason we began Rosetta Stone Spanish Homeschool. He enjoyed it so much that we are giving Rosetta Stone German a try over the summer and maybe we will keep that into the school year as well. (Review Coming Soon)
We will for sure be continuing with Rosetta Stone Spanish for his 7th grade year.
All Our Homeschool Curriculum Choices:
Interested in a different grade level? You can see all our past homeschool curriculum choices here: