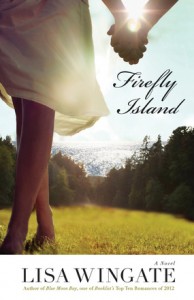 About Firefly Island:
Sometimes love takes you on an adventure completely off the map.
Mallory Hale's life quickly veers off course when she falls hopelessly in love. After a whirlwind romance, Mallory finds herself leaving the bustle and action of Capitol Hill for the remote town of Moses Lake, Texas-with husband, stepson, and a U-Haul in tow.
A sweet, mishap-filled journey into marriage, motherhood, and ranch living ensues, and Mallory is filled with both the wonderment of love and the insecurities of change. But what she can't shake is the unease she feels around her husband's new boss, Jack West. Jack's presence-and his mysterious past-set her on edge, and when hints of a scandal emerge, Mallory finds herself seeking answers . . . and comes to realize that the middle-of-nowhere home she wasn't sure she wanted is the very place she'll risk everything to save.
Buy Firefly Island
 at Amazon.com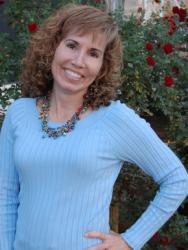 About Lisa Wingate:
Lisa Wingate is a popular inspirational speaker, magazine columnist, and national bestselling author.
Her previous books include Tending Roses, Talk of the Town, Blue Moon Bay, and Larkspur Cove, which won the 2011 Carol Award for Women's Fiction.
Lisa and her family live in central Texas.
Visit www.lisawingate.com
---
My Thoughts:
This is the third book in Lisa Wingate's Moses Lake series. I have never read the first two, nor was I aware this was in a series until after I read it. I have to wonder if having read the other ones would have given any background to this story, or if what I thought was an abrupt ending will be continued in another book. Through the first half of the story I felt as though so many things were over detailed and dragged out. Then in the last quarter of the book when you were engaged with the characters and wanting to know what happens in greater detail, it falls short. I felt as though the ending was under detailed and abruptly ended, almost as though Lisa had to wrap it up by a certain number of pages and had used too many to tell the rest of the story.
All that being said, I still enjoyed the book and want to know more about Moses Lake and it's inhabitants. Lisa brings to the reader complex characters and an interesting look at family dynamics, politics, and isolated neighbors.
Being a blogger myself I loved the thread of the story pertaining to Mallory's blog. It was such a great way for her to not only connect with her unfamiliar and uncomfortable new surroundings, but a way for her to share her new life with friends and family.
The setting of Firefly Island, the lake and its neighboring inhabitants, adds great dimension to the stories being spread out before you. In the past I have greatly enjoyed a series that was set up like this where secondary characters from one book are explored more fully in other books in the series. I plan to check out the first two novels in this series and hope Lisa will continue the stories of some of the characters from Firefly Island.
---
Disclaimer:
I want to thank Lisa Wingate and Litfuse Publicity for supplying me with a copy of this book for me to review. While I received this free of charge in exchange for my review, my opinions are my own, and have not been influenced in any way.
---
Lisa Wingate is celebrating the release of Firefly Island with an iPad Mini giveaway and a fun Facebook Author Chat Party (March 19th).
One fortunate winner will receive:
An iPad Mini
The Moses Lake series (Firefly Island, Blue Moon Bay and Larkspur Cove)
Enter today by clicking one of the icons below. But hurry, the giveaway ends on March 18th. Winner will be announced at the "Firefly Island Author Chat Party on March 19th. Connect with Lisa, get a sneak peek of her next book, try your hand at the trivia contest, and chat with readers just like you. There will also be many fun giveaways — gift certificates, books, and more!
So grab your copy of Firefly Island and join Lisa on the evening of the March 19th for a chance to connect and make some new friends. (If you haven't read the book, don't let that stop you from coming!)
Don't miss a moment of the fun, RSVP today. Tell your friends via FACEBOOK or TWITTER and increase your chances of winning. Hope to see you on the 19th!