We recently enjoyed a nature walk which included a guide that took us around to check out nesting boxes and fed us loads of great information about a couple of the common types of birds that would nest in them. It was primarily about bluebirds (thus the Bluebird Nature Walk) but there are other birds with similar habits and needs for nesting so we were treated to information about bluebirds, swallows, wrens, sparrows, and chickadees.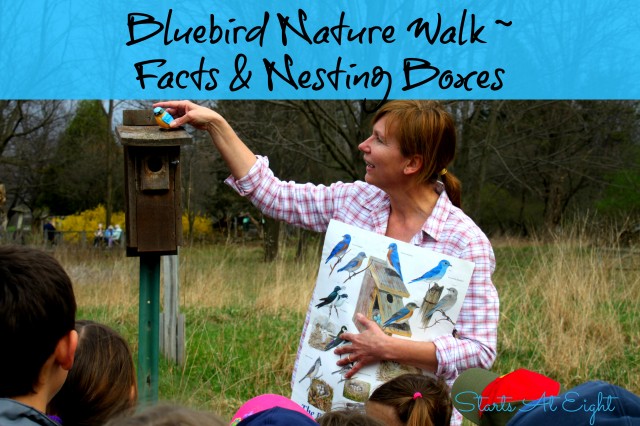 Bluebird Nests:
*Bluebirds nest in March/April and may again early in the summer
*Nesting box contains a 1 1/2 inch hole
*There should be 6 inches from the hole to the bottom of the box
*Overhang for protection
*Meadow is a good habitat
*Tree in sight, particularly pine trees in sight of the box for the bluebirds to fly out to
*They make their nests of dry grass and pine needles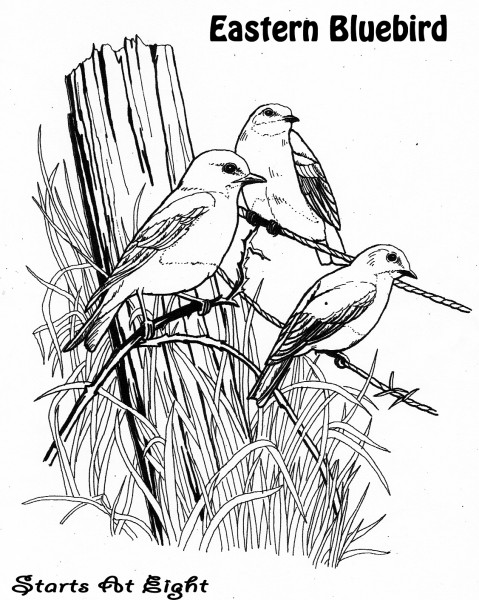 (
NOTE:
If you click on the photo it will come up full size so you can save it and print it as a coloring sheet for your children)
About Bluebirds:
*The Bluebird is the NYS bird
*Bluebird related to robin
*They lay 4-6 eggs
*Bluebird eggs are laid one per day
*The sit on them for 2 weeks
*Their eggs are pale blue (similar to Robin only lighter)
*Bluebirds perch in tree waiting for movement on the ground then swoop down and back to tree
About Tree Swallows:
*Tree swallows also nest in bluebird boxes
*Tree swallows nest in May
*Tree swallows use bird feathers to line their nests
*Tree Swallows are known as insectivores (diet consists of insects)
*Acrobats in the air as they catch all their food while flying
*Eggs are pure white and smaller than bluebird eggs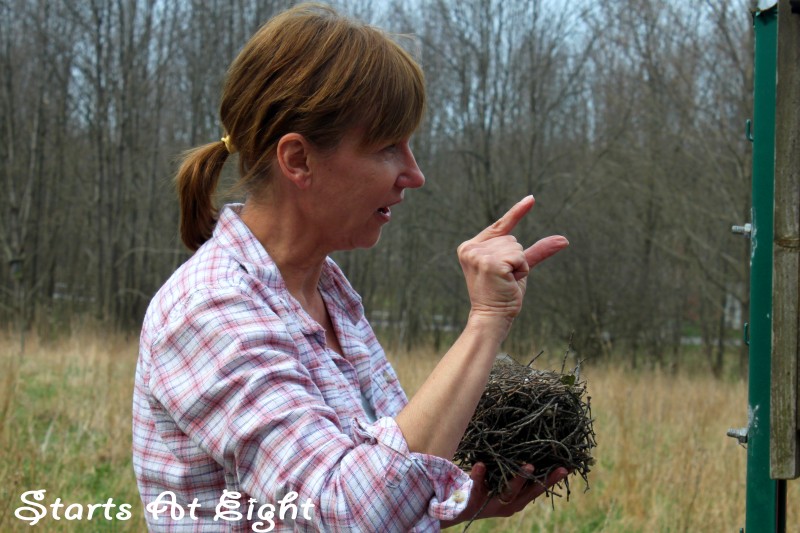 About House Wrens:
Nests in May
They make a huge nest for such a little bird
It is the male that does the nest
Eggs are tiny, rusty brown and heavily spotted
Build their nests of coarse twigs
Their nest usually fill the nesting boxes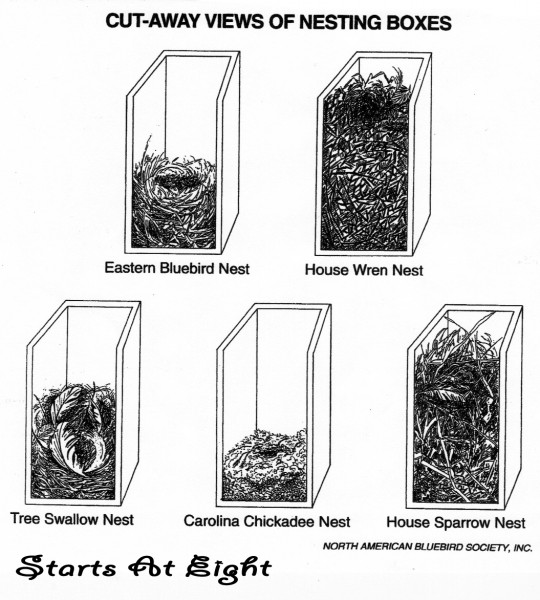 Check out
this link
for more information and activities related to bluebirds.