Whether your travels are short or long, traveling with kids can sometimes be a chore.  Using our digital technology can be a great help in this case.  Here are a few apps that we love that can not only help make your trip educational, but it can make it fun as well!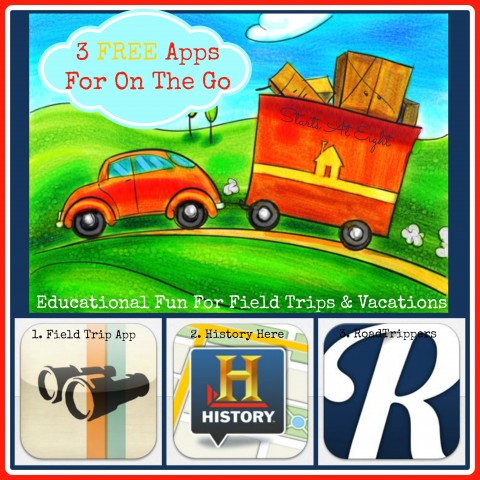 1. Field Trip App by Google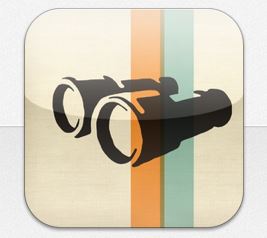 This FREE Field Trip App allows you to walk around an area and learn about it.
It will pop up with information cards about various things around your location.
Field Trip runs in the background on your phone and when you get close to something interesting, it will notify you!
It has thousands of interesting places/experiences in the following categories: Architecture, Historic Places & Events, Lifestyle, Offers & Deals, Food, Drinks & Fun, Movie Locations,Outdoor Art and Obscure Places of Interest.
2. History Here App from The History Channel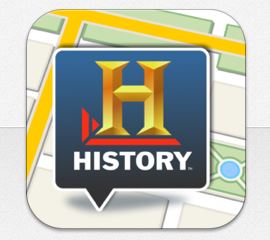 The FREE History Here App is an interactive guide to thousands of historic locations across the United States.
This app includes facts on the hidden history all around you, including architecture, museums, battlefields, monuments, famous home and more!
You can select your current location with GPS or choose any location across the country.  With History Here  you can view images and stream history video directly within the app.
We often use History Here while we are driving places.
The GPS pulls up our location and we can choose from many historical places.  Click on the place and up pops the information!
3. RoadTrippers App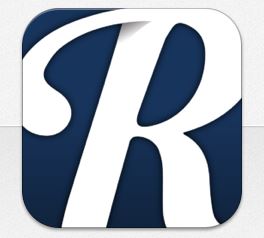 This FREE RoadTrippers App is a companion to RoadTrippers.com.
With this app you can explore over 220k places around you.
The categories include such things as diners and drive-ins, offbeat attractions, breweries, campgrounds, hiking, filming locations, hotels, scenic points, and more!
View or add reviews, ratings, and photos on every place.
Plan your trip and let it get you there with turn by turn directions.
Other Apps You Might Enjoy: