Day Eighteen:  Tuesday, January 18th
This is our first try at a new drawing game called Pick and Draw.  The kids loved the pre-given shape ideas for the different pieces of the face, and then they stemmed off into their own fun additions to their drawings.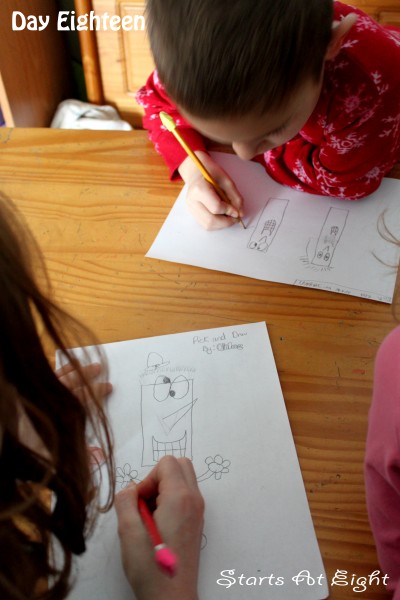 Day Nineteen:  Wednesday, January 19th
Sledding at Frisbee Hill.  The kids live for 3 things in the winter: sledding, igloo building, and ice skating.  Up the hill Jayden comes again!  You can see the exasperation on his face!  Down is always more fun than up!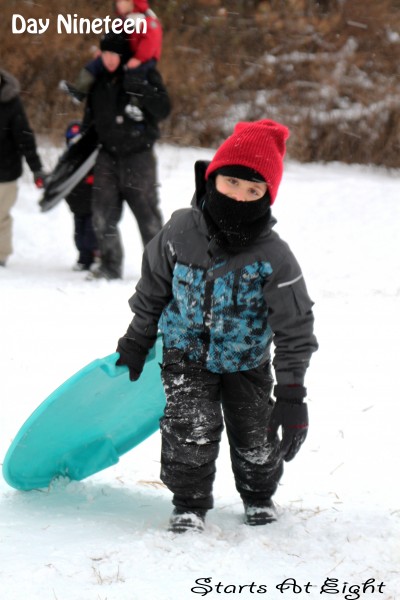 Day Twenty:  Thursday, January 20th
My new beauty regime.  How did I get to the age where I have to concern myself with "fine lines and wrinkles"?  Now it is all about trying to "reverse" the effects of aging.   Whatever happened to growing old gracefully?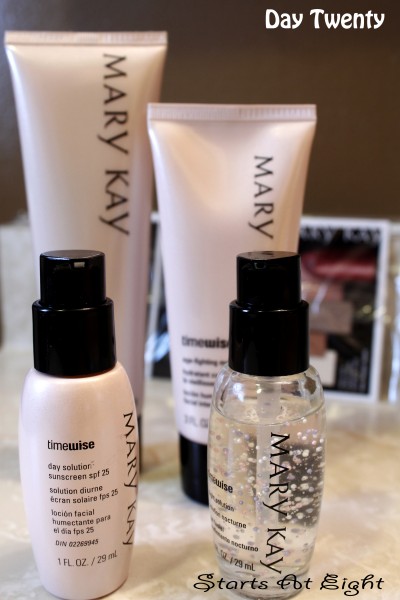 Day Twenty-One:  Friday, January 21st
Everyone takes at least one of these, right?  I partially wanted to take this to show off my new strap cover that Joey bought me for Christmas.  My friend Shana has one and I just had to have one too!  They are so fun and funky!