This is how it started: The Beginning of Project 365
Day Eighty-Four: Friday, March 25th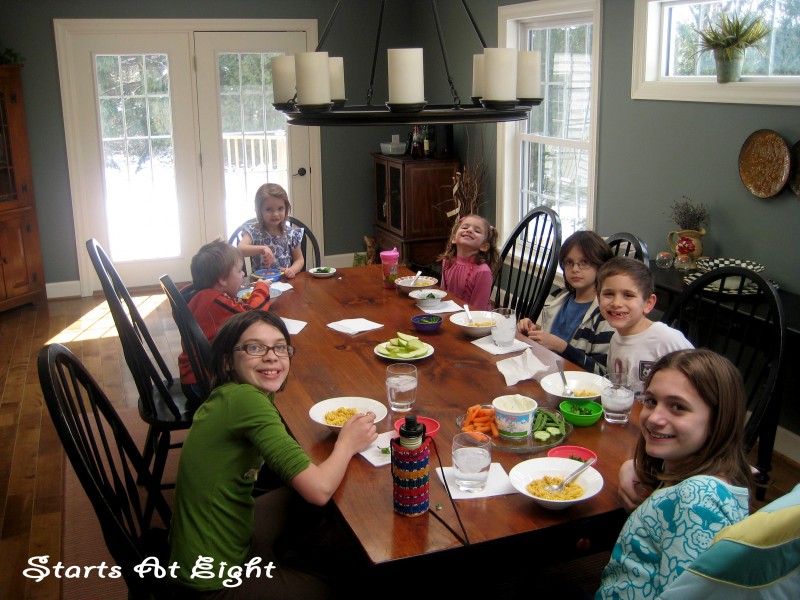 We were once again blessed to have time with our good friends the K family!  It is always such a different experience to have so many mouths to feed.  In fact, it is a good reminder  as to why we only have 3 of our own.  We so enjoy our time spent with the K family.  Not only do us mommies get to feel like actual adults, but each one of our children have a child to play with.  Ava has claimed Scarlett as "hers".
Day Eighty-Five: Saturday, March 26th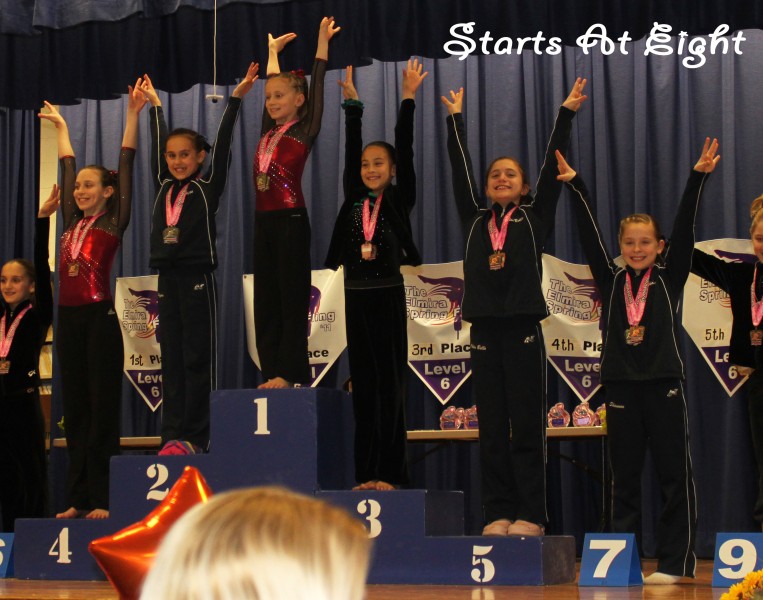 Chloe had her best meet yet!  She was beyond happy to actually be standing ON the podium (as opposed to standing by the numbers on the floor)!
Day Eighty-Six: Sunday, March 27th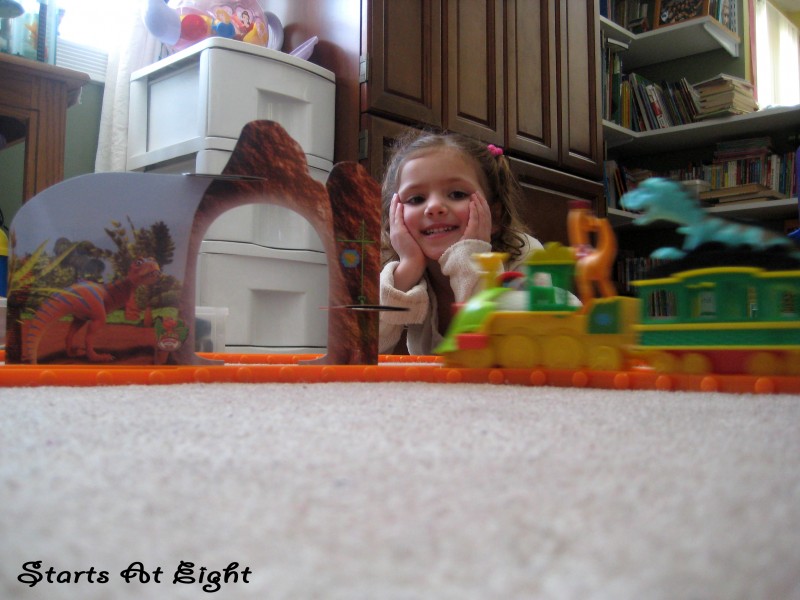 Ava has been waiting for this train for a month!  We bought it and made a sticker chart for her to earn it.  After having yet another great swimming lesson in which she quote, "floated on my back with the star all by myself!"
Day Eighty-Seven: Monday, March 28th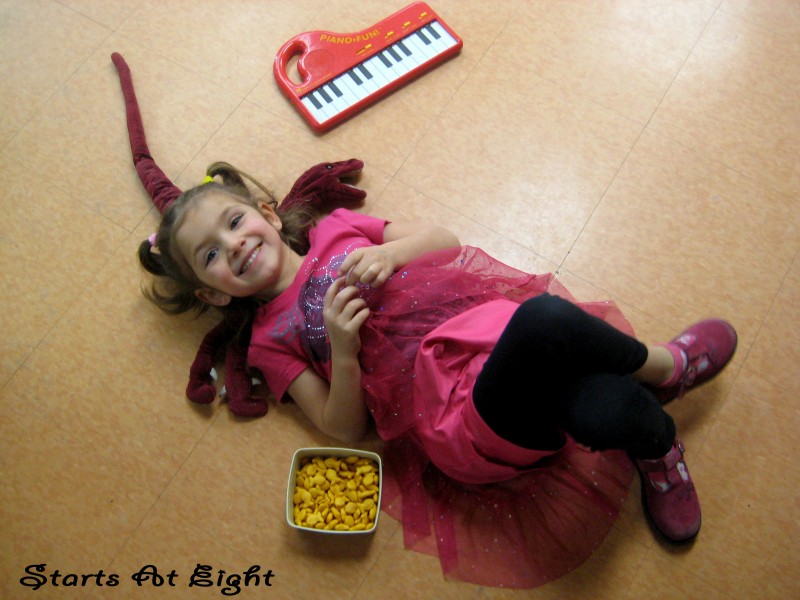 Jayden is now taking a weekly science class at RMSC.  While he was learning about the weather and doing some fun hands on experiments, Ava was enjoying herself with dinosaurs and fishy crackers!
Day Eighty-Eight: Tuesday, March 29th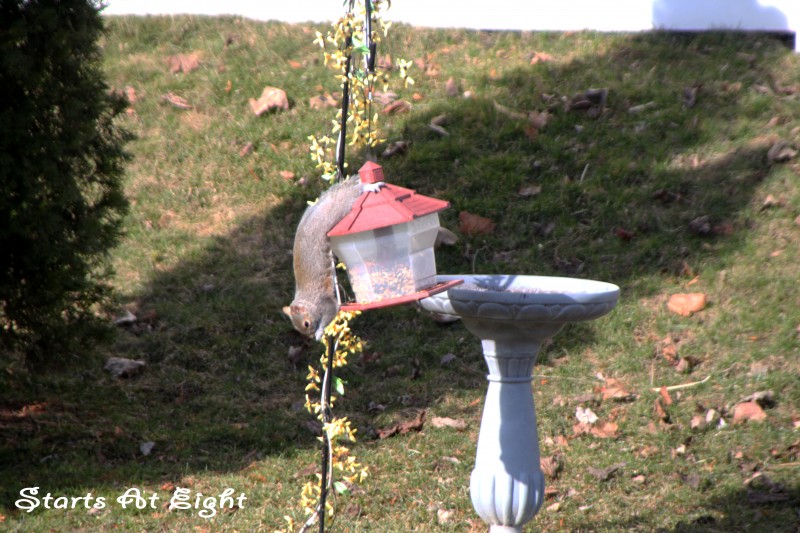 The newest addition to our backyard menagerie…the crazy, hanging upside down squirrel!
Day Eighty-Nine: Wednesday, March 30th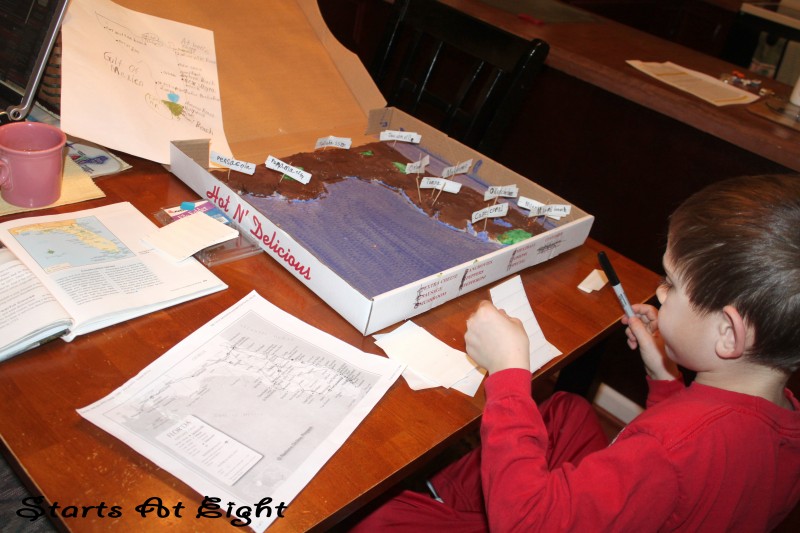 Jayden has been hard at work on his Florida project.  Here he is putting the final touches on by adding the flag labels to his toothpicks.
Day Ninety: Thursday, March 31st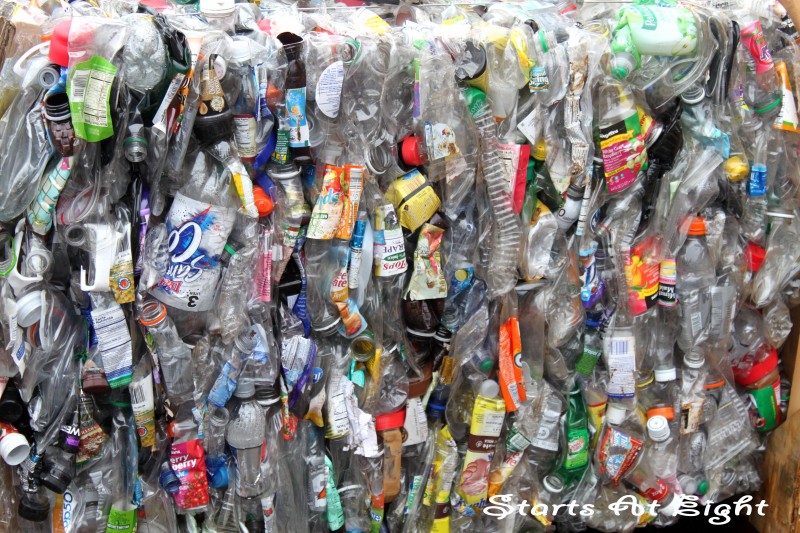 We enjoyed a very interesting field trip to the Alpco Recycling Center with Ava's Daisy Girl Scout troop.  This is a giant smushed up cube of plastic bottles.  The matching shredded paper ones weigh 2100lbs a piece!
Day Ninety-One: Friday, April 1st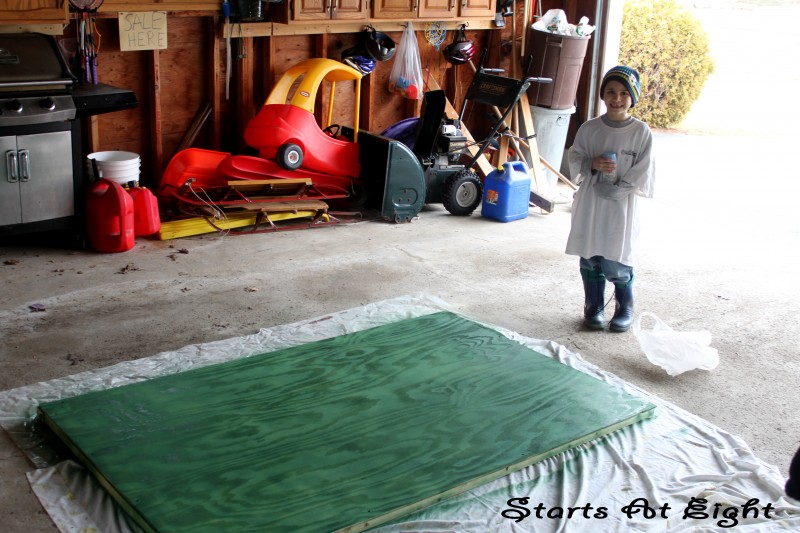 Jayden and Poppy have been working on building a train board for Jayden's new electric train.  They spray painted the base green, and after the train goes on Jayden will be painting water inside the tracks.
Day Ninety-Two: Saturday, April 2nd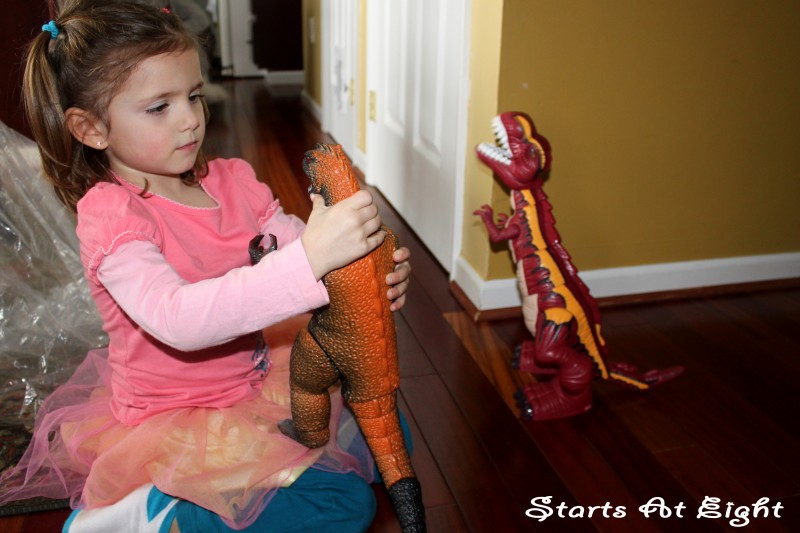 Ava is still dinosaur obsessed.  After being at the RMSC playing with their larger plastic dinosaurs she took to asking Poppy for some big ones of her own.  Of course Poppy came through and brought these two large, scary looking dinosaurs for Ava.