Monday: Today was a unique day because we did a "child swap" with another family.  We had their son, Sebastian come here on Sunday to sleepover with Jayden.  In turn, Chloe went to their house to spend the night with her friend Sasha.  It is great to have a family that has children for each one of ours.  Their youngest daughter is 2 and plays with Ava sometimes, but they are too little for sleepovers.  We here enjoyed actual Mommy cooked pancakes, which is rare because it is Daddy that does breakfast on weekends when he is home.  Then I took the boys to the RMSC, while Chloe and Sasha spent their time (all of their time) doing Origami, which Chloe is now in love with.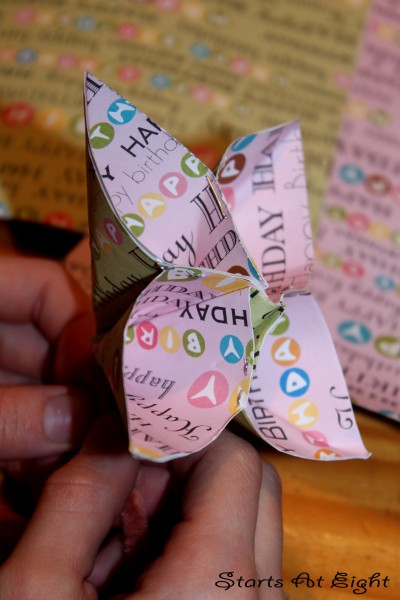 Tuesday: Tuesday's seem to have been deemed our, "work at home days".  We don't have any activities going on so we try to remain at home and do some of the "book" work that I want to see accomplished.   Anything from some sort of research paper, to science experiments, to learning about a new President, or getting sidetracked into something else all together!
Wednesday: Story time with Mr. Mike brought us an old favorite, Green Eggs and Ham.  We did not enjoy Dr. Seuss as much with Chloe and Jayden as we have with Ava.  She LOVES Dr. Seuss books, especially the Cat in the Hat!
I could not, would not, on a boat. I will not, will not, with a goat.
I will not eat them in the rain. I will not eat them on a train. Not in the dark! Not in a tree! Not in a car!
You let me be!
I do not like them in a box. I do not like them with a fox.
I will not eat them in a house. I do not like them with a mouse.
I do not like them here or there. I do not like them ANYWHERE!
I do not like green eggs and ham! I do not like them, Sam-I-am.
Thursday: We opted to stay home from ice skating due to a warning that the rink would be full of 8th graders during the time that we are usually there.  It turned out to be a nice chance for Chloe and I to work on our "technology skills".   I have an iPad and she an iPod Touch.  I have had my iPad almost a year but still do not know how to manage iTunes.  This has become one of my goals for the near future so I found a book at the library called Missing Manuals: iPad to give myself a little assistance.  Chloe and I spent almost 2 hours in our iTunes libraries adding music, making playlists, and trying to figure out how to add and manage photos.  Which leads me to:
My little "Review" of iTunes:  Now that I have had a chance to work with iTunes a little bit, I can easily formulate a more educated opinion……it stinks!  There is an extensive cataloging system for podcasts, videos, music, books, and apps, but not for photos.  I don't understand how you can make easy work or organizing and creating playlists for music, but not even have photos listed in your iTunes library.  Instead, I have to move photos I want an my iPad into a designated folder on my computer to sync with my iPad, and then they only go one folder deep, so there is little sorting that can be done with your photos.
The other thing I dislike about Apple products in general ( iTunes as well as Mac iPhoto libraries) is that they save everything in multiple places.  For instance, I have all of my music cataloged and in folders on my own computer.  To have them in iTunes I have to drag them into iTunes which makes multiple copies of that music, thus hogging way more of my computer storage space than is necessary.  This was also the case when my husband was helping someone with their Mac computer and the iPhoto libraries.  The multiple times it saved the photos took up triple the amount of space that it needed to, thus the reason we are PC people and not Mac people.
Does this mean I won't use or purchase another iPad or iPod product?  NO WAY!  The iPad does so many other great things that you can't deny it's usefulness.  Once you get your photos in to the iPad it does a great job with displaying the photos and allows for multiple slide-show options as well as the ability to add any music to it as well.  It is an e book reader, as well as a means of doing e-mail, calender, notepad, music player, internet surfer, HD video player and on and on.  The iPad will now print wirelessly to a printer as well.  That doesn't even touch on the endless number of apps and what they can do for you.  From education, to newspapers & magazines, to games, and more.  The number of apps increases on a daily basis.
Friday: We are trying to more consistent about our Map Drawing project by doing it at least once a week.  Now that we have spent most of this year on drawing the world map (with continental blobs), last week we started South America.  We are working on the outline of the continent and the boundaries of the 13 countries in South America which are:
Argentina
Bolivia
Brazil
Chile
Colombia
Ecuador
French Guiana
Guyana
Paraguay
Peru
Suriname
Uruguay
Venezuela