I remember the trepidation in me when my oldest daughter was nearing dating age. When they leave our house, we lose control. One of the things I have found to be most important is to foster relationships with our children that include an open line of communication. If you build a relationship from the ground up when they are young, then you will have a platform to work from when the tough stuff comes up…like dating. Here I offer you The 10 Myths of Teen Dating – Practical Advice for Parents.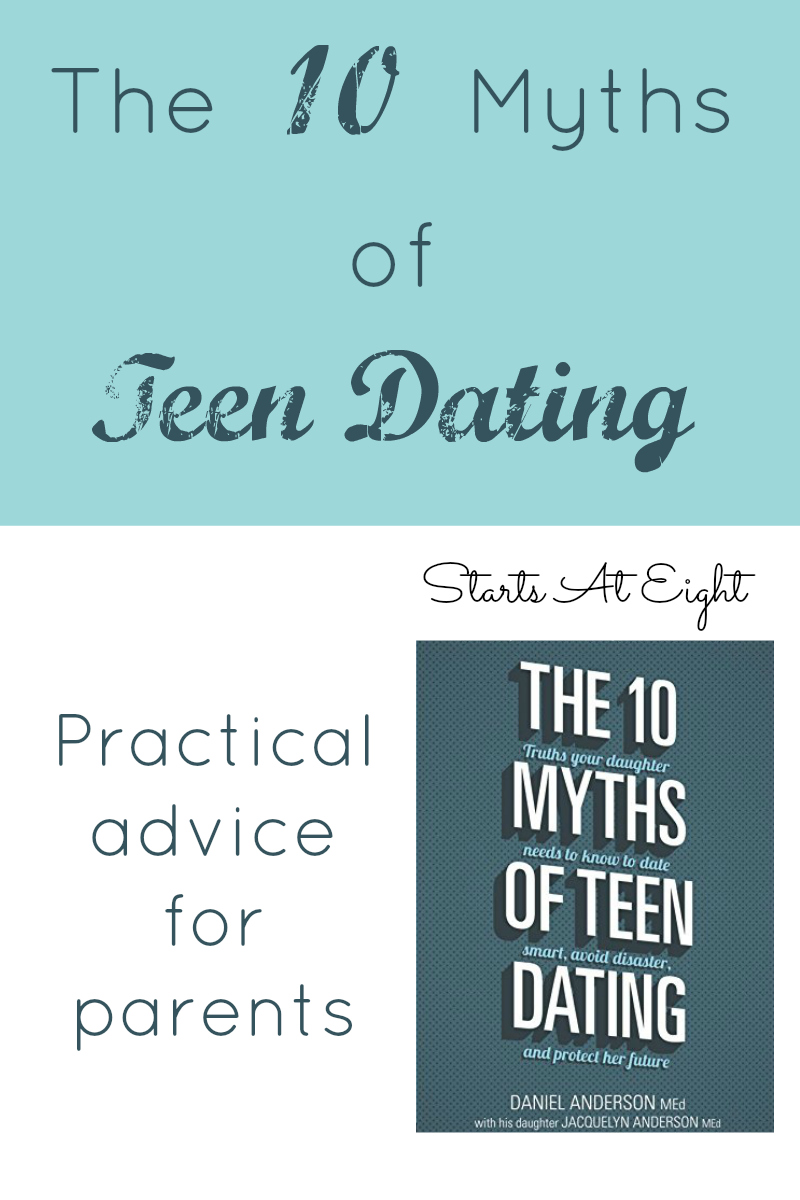 About The 10 Myths of Teen Dating:
There's no greater moment of panic in a parent's life than when their daughter begins to date.
Due to their lack of knowledge about the world their teens face coupled with the scant dating information they received as teens, many parents feel ill-equipped to guide their daughters through the minefield that is teen dating.
And by the same token, teenage girls crave information about dating and relationships. And left to their own devices, many will develop their own assumptions about dating by talking to their friends or watching the latest TV shows and movies. But that will only lead them down a path toward heartbreak.
So how do you engage your daughter in discussions about dating, relationships, and her future happiness?
Expert educator Daniel Anderson and his twenty something daughter, Jacquelyn, help you navigate the biggest dating myths, including: the myth that a boyfriend will make your daughter happy, that she should trust her feelings, or that sex will enhance her relationship. Combining the latest scientific research with poignant personal stories, as well as proven truths and practical application, The 10 Myths of Teen Dating will equip you to teach your daughter how to date smart for today . . . and tomorrow.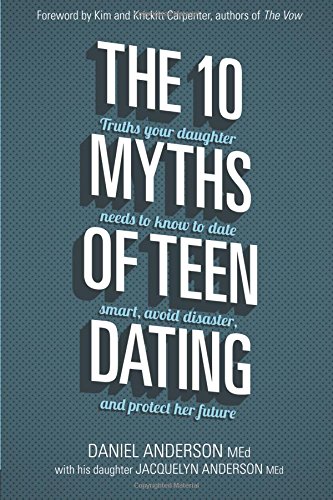 Purchase a copy of  The 10 Myths of Teen Dating
---
Disclaimer: I want to thank Daniel and Jacquelyn Anderson and Litfuse Publicity for supplying me with a copy of this book for me to review. While I received this free of charge in exchange for my review, my opinions are my own, and have not been influenced in any way.
---
About Daniel and Jacquelyn:
Daniel Anderson is a former college All-American basketball player, an expert educator, and a father of two grown daughters and a son. As a veteran high school teacher in the public school system, Daniel was troubled by how his students approached dating and relationships. He and his daughter, Jacquelyn Anderson—a twenty something and also a high school teacher—decided to address this need by equipping parents with "The 10 Myths of Teen Dating," their first book together. Daniel and Jacquelyn both make their home in Portland, Oregon.
What I Thought:
My first thought was, YES, a book that sticks to solid moral values but doesn't bog it down with the mention of God in every sentence! Instead they take moral values, put them into real life words and practice so that even those who are not religiously based can use and find great value in the advice and action points in this book. Kids need real life, practical advice for facing the world around them, and this book has it! Not only does it give good advice for teens, but it does it by helping you to be the messenger of that good advice. The 10 Myths of Teen Dating is based in research, experience, and insight from Daniel, and brought together with perspectives and insight from his daughter, Jacquelyn.
One more thing of note is that this book is geared toward helping girls through teen dating.
Just a few examples of the common sense position Daniel speaks from:
"I was trying to cultivate compliance, when I should have been sowing understanding."
"Many parents believe they are providing the rich life for their children with hyperfocus on a single activity. But what they are really providing is the busy life."
Avoid talking at or to, instead talk with your children. Ask questions, listen to answers, work to support them.
"In the absence of goals and aspirations, our daughters may find meaning from whatever is in front of them."
"In many ways a rich, goal-centered life is a buffer against your daughter trying to find happiness in a boyfriend."
Create a climate of rational thinking in your home. Help your daughter understand she has value. Girls who don't understand they are valuable experience a variety of feelings they should not trust, as well as engage in risky behaviors. We should help our daughters balance emotions with rational thinking.
From this solid base, Daniel and Jacquelyn give parents the tools to help their daughters navigate their dating world. Each chapter ends with Questions for Reflection as well as Questions For You And Your Daughter To Discuss. These are real, practical words to use with your girls.
Related Articles: