Ava has really enjoyed the Let's-Read-And-Find-Out Science books. We often find them at the library, on whatever topic seems to be available, and she just devours them. We recently spent a bunch of time, reading, rereading, and doing the activities from Where Do Chicks Come From?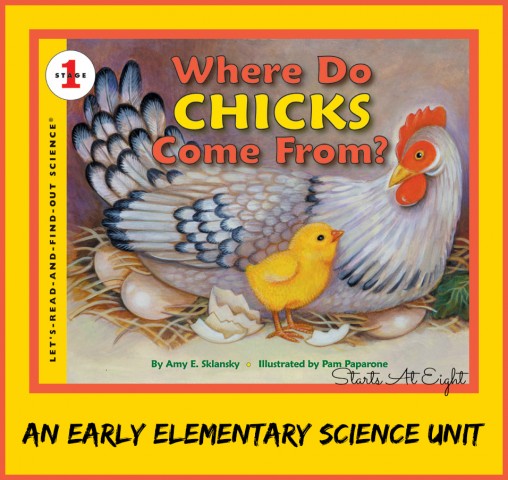 Extension Activities:
Along with the activities in the book we used some of these printables to enhance the study. From coloring a chick to beginning letters.
You could also include this mini lesson on the diagraph CH.
Two things that were really of interest to her were:
What about the eggs we eat? Where is the chicken in them? It was a little difficult for her to get that they were not fertilized so they won't turn into chickens.
She was totally intrigued by the air space for the chick to take it's first breath, and how much work it is for the chicken to peck it's way out with the tiny egg tooth on it's beak.
She particularly liked to crack an egg open to identify it's parts (she was able to crack it herself). We did this for days in a row! Then she asked me to cook the egg so she could eat it!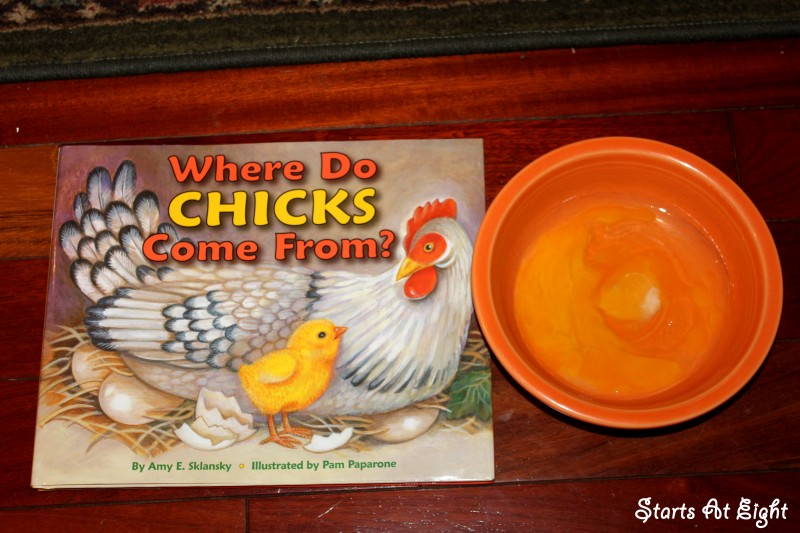 I love this simple, easy to read diagram of the inside of the egg. We would set the book on the counter next to the bowl with the cracked egg and compare the two as a way of easily identifying each of the parts.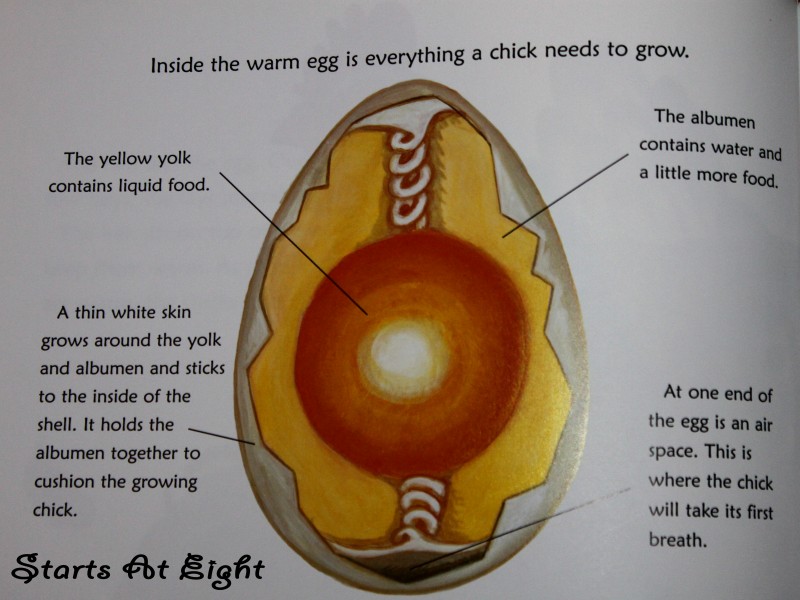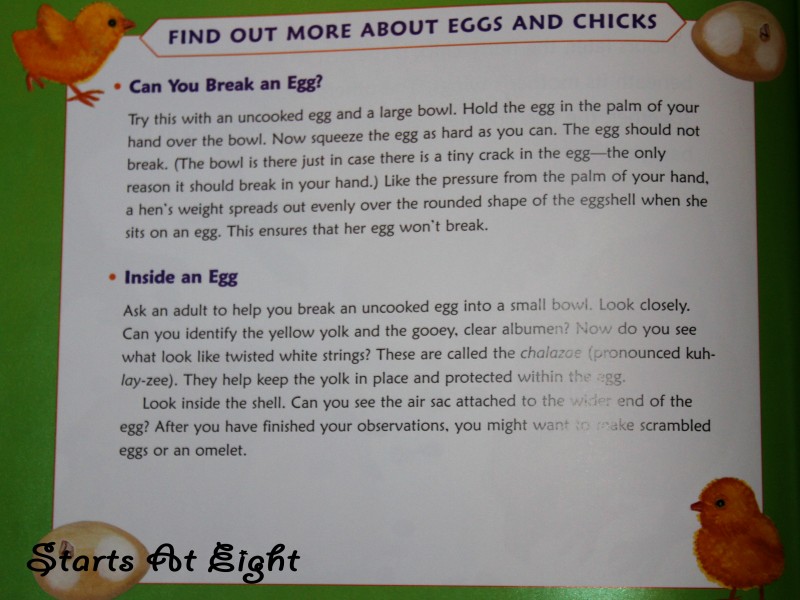 ---
---
For more great book ideas: