Monday: Jayden has been spending time working on his salt dough map of Florida for his independent project. He was very much looking forward to finishing the written part of his project so that he could move on to the salt dough map. After getting it drawn out on the inside of his pizza box last week, and getting the salt dough on and dried, he was excited to start painting it. He managed a very nice job of getting the water for the ocean and gulf painted. Hopefully this weekend he can paint Florida and put the "flags" on his labels. When we are done I will have a whole post on his salt dough map as he is excited to share his hard work!
Tuesday: Since we have been plagued with one sick person to the next since Friday, we have spent a lot of time (too much time) in the house!  Today Jayden and Chloe dug out a paintable ceramic planter kit to keep themselves entertained.  They even managed to agree on who would paint what without too much argument.  Jayden painted the frog, Chloe painted the base as well as the turtle, and they saved the snail for Ava to do when she was feeling better.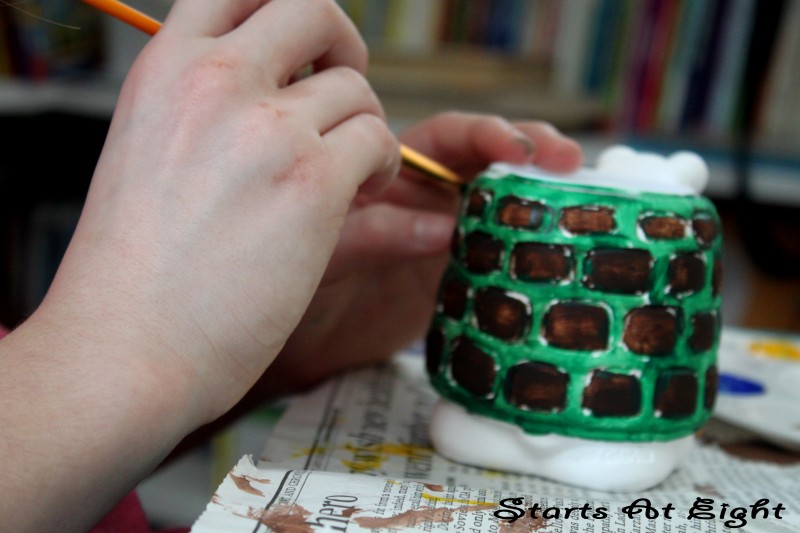 Wednesday: I missed most of what happened today because I was flat on my back, in bed with the flu!  The kids were troopers about the whole thing though.  Chloe and Jayden went about the school work they could do without me.  (Luckily Wednesdays are light because we usually do storytime and Mall lunch with Poppy & Gommy!)  When lunchtime came and Jayden wanted to make a package of noodles, Chloe swooped right in to help and the two of them whipped up a mighty fine lunch for the three of them!  Although, according to my husband I think not a whole lot was eaten by some.  All in all the house was in one piece when Daddy arrived home, despite the fact that I had been in bed (or other unspeakable places) for the whole day!
Thursday: Ava and Daddy got to spend some time together today.  Even though I was out of bed and feeling better, I was not up to a drive and a Nature Walk at Tinker Nature Park with Ava's Daisy Girl Scout Troop, so Daddy stepped in and took my place.  There were many things to touch and see.  From bones, to taxidermy animals, to skins and a bee colony!  They also enjoyed a walk on a nature trail where they got very close to a group of deer.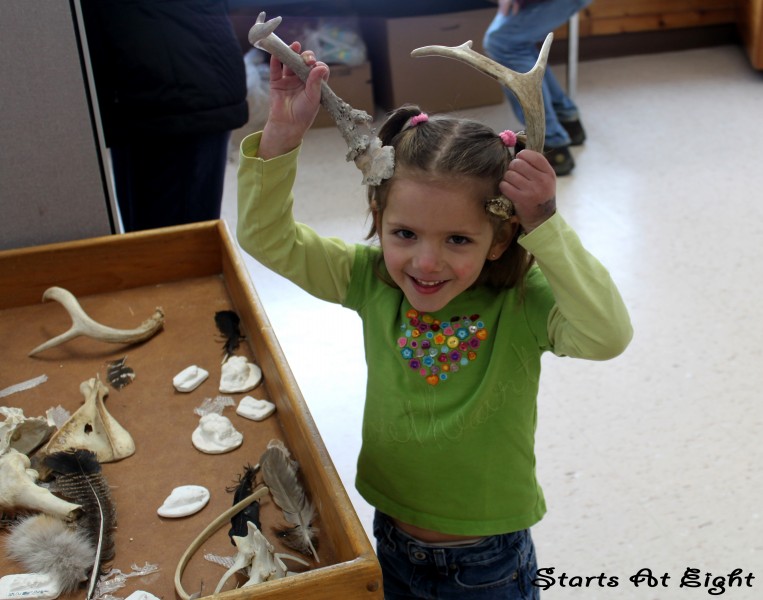 Friday: While everyone is healthy today we get the chance to head out for the first time this week! We are off to a friends house for some much needed fun and social time!