Friday

We were scheduled to start next week, but due to a garage sale we are participating in, we won't be available to do work on Thursday or Friday. To make up for that, we started today. So today is really "Monday" for us! Since I went to a new planning system this year, each of 36 weeks is packed full of work to be done. Thus I laid out the year with weeks totally off like Thanksgiving and Christmas. But on weeks like next week where we had unexpected activities, we either have to make it up somewhere, or let it go. Given the type A in me I tend to lean towards make it up somewhere!

As the early part of the week progressed here, I watched Facebook fill up with pictures of all of our friends starting public school. I decided that maybe I should have First Day of School photos! I went on to make this comment "It is so much fun to see everyone's first day of school pictures. When we start tomorrow should I take a picture of mine on their first day? Then the question is will they even be out of their pjs?" Well, one of my friends so kindly pointed out (Note the sarcasm!) that my oldest told her they were never allowed to stay in their jammies. She was right! We do get dressed every day as my husband feels it is important. So just for fun we decided (or rather I decided) to keep them in their jammies for their First Day of School pictures and morning work time.

This is our official First Day of School photo. We are in our jammies, in front of our new bookshelf!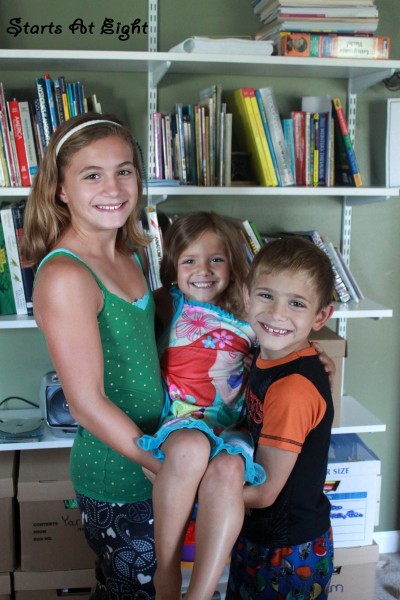 This is Chloe working on her new math, Teaching Textbooks Pre Algebra, for the first time.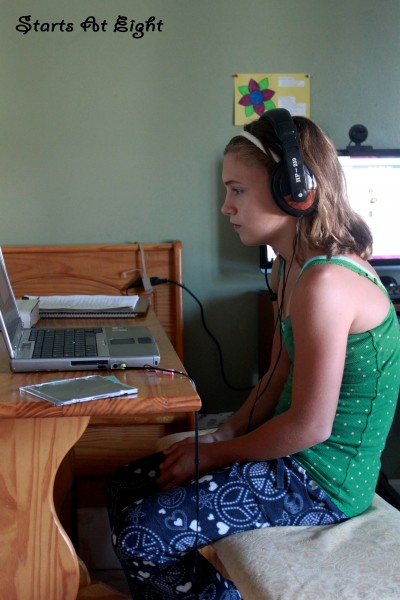 Ava is doing a calendar unit to begin the year. We are making a page for each month that will include any holidays and family members birthdays. We are starting with July. She included a flag that she colored and a picture of her Aunt Janet, Uncle Christopher and Cousin Kort who have birthdays in July.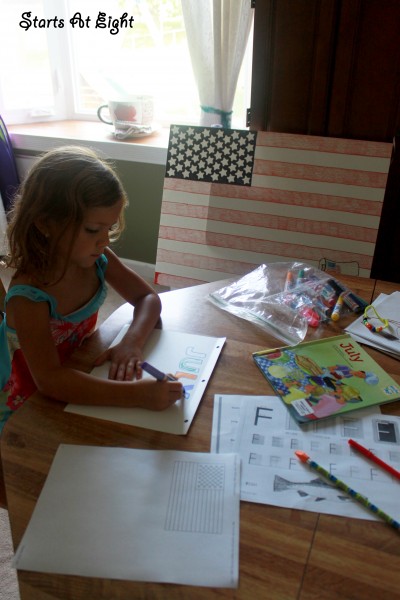 Jayden is hard at work on his 7 Reasons for Exploration Book. It is the first activity in a 2 quarter series we are doing on Explorers this year.