Homeschooling is a choice, one parents often make for their children. While I know that not all children enjoy being homeschooled, my kids like being homeschooled. While their reasons may be different than mine, they demonstrate some of the wonderful benefits of homeschooling.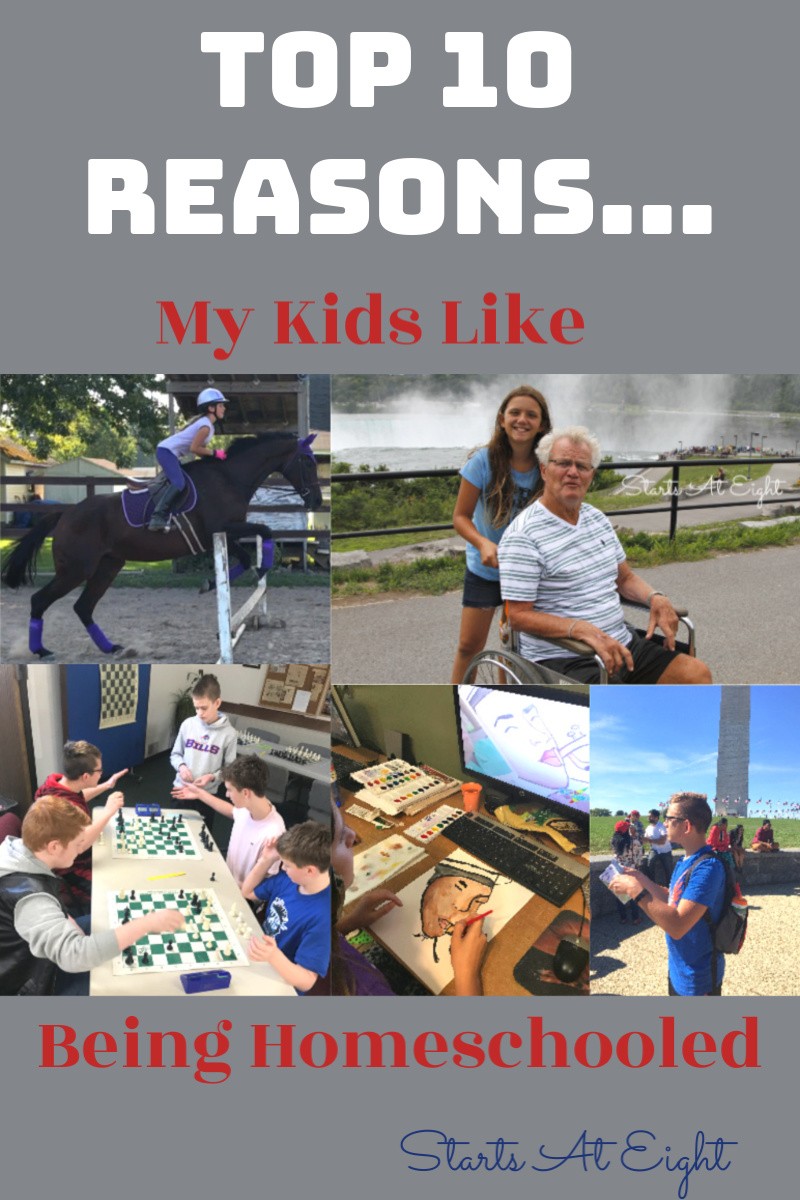 I decided that instead of making a list of reasons why we homeschool, or why I love homeschooling, I would ask my children what they think. Do my kids like being homeschooled? If so why do my kids like being homeschooled?
This Top 10 Reasons My Kids Like Being Homeschooled is in no particular order, and next to each one I have indicated which child gave what answer. I am certain in years to come this will be an interesting one to look back on!
Top 10 Reasons My Kids Like Being Homeschooled (2012)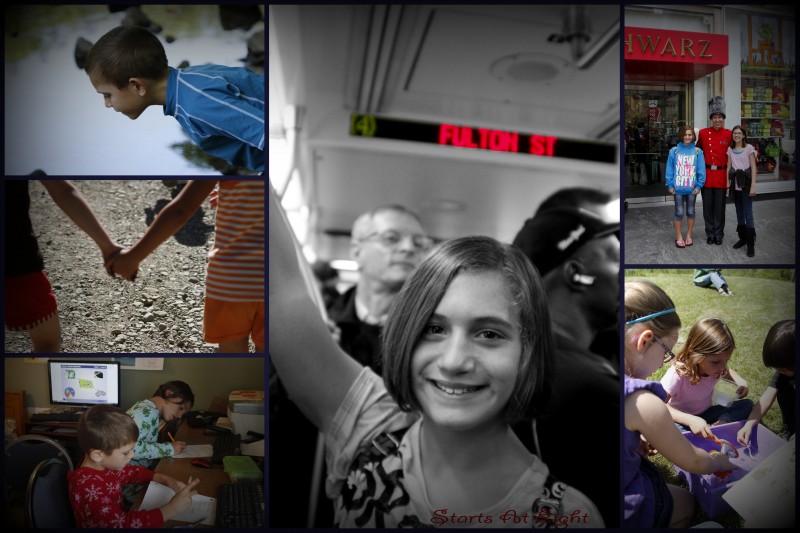 I like not having to do work all day. -Jayden (age 9)
I like the things I do. -Ava (age 5)
That's easy, because I get to work at my own pace. -Chloe (age 12)
Because I have more free time. – Chloe & Ava
Because I like being able to have time to spend at home. -Chloe
When my work is done I have time to play games. -Jayden
Because I get more work done, in less time than I would in school. -Jayden
Because I can sleep in. -Chloe
"Playdates" with friends in the middle of the day -all
Doing schoolwork in our pj's -all
Reasons My Kids Like Being Homeschooled (2019)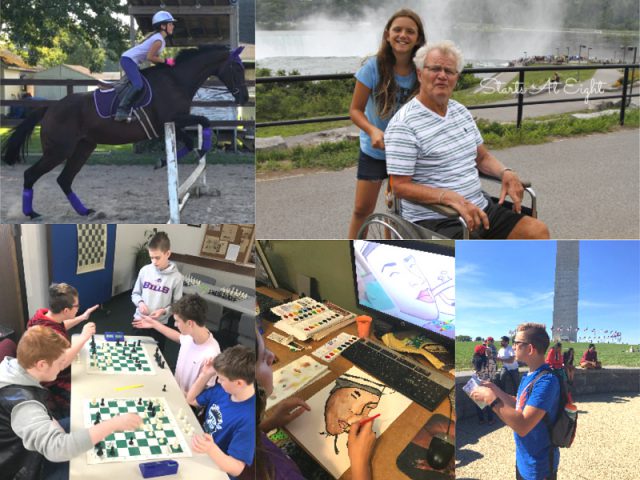 The above list was from 2012. Below are a few reasons why my kids like being homeschooled now (2019). I love getting to see their perspectives 7 years later!
Don't have to be in school. Too many people, too much noise. – Jayden (age 16)
More free time – Jayden
Earning college credit as a sophomore in high school – Jayden
I can eat whenever I want and have more food options – Jayden
Allows for time at the barn with the horses – Ava (age 12)
Flexible schedule (can move schoolwork around based on activities) – Ava
Can get extra sleep when I need it  – Ava
The Words of My Homeschool Graduate
My oldest, Chloe, is now 19. Not only did she graduate from our homeschool, but she has graduated from college (with honors), and has moved on to a full time job. This is what she had to say when I asked her to look back on why she liked being homeschooled:
Attending college as a former homeschooler comes with a lot of outside questions, especially when you are one of the youngest people there.

Did you like being homeschooled?
How did you become socialized?
Don't you feel like you've missed out?

My answer was always, "I loved being homeschooled. Between the flexibility of my schedule, and the ability to work at my own pace, what's not to love?"

College was another experience I don't regret having. It proved to me over and over again why I don't feel like I missed out on anything by not attending public school. Being homeschooled, especially at the high school level, I was sort of my own teacher. Not that I didn't have support from my parents, the the curriculum I was using, but I was responsible for what I was learning and getting the work done.

In college, the concept of taking responsibility for your own learning experience was highly advertised by all of my professors. I never felt unprepared for college. In fact, I believe the freedom and independence homeschooling offered me was a big help in preparing me for college.
---
The Big Book of Homeschooling
To get tons of great advice, and move beyond the basics of academics, pick up a copy of The Big Book of Homeschool Ideas. Some topics included are things like active learning, learning with video games, helping teens/tween become independent learners (one of my chapters), teaching on the road, learning with movies, high school literature (one of my chapters), and gardening.
This book can carry you through all your years of homeschooling, covering the stages your children will mature through: preschoolers, elementary grades, middle school, and high school. As your life situation changes, you will find new chapters that apply to you. You can view the full table of contents to see all 103 topics!
PRINT & eBook options are available via Amazon!! The Big Book of Homeschool Ideas