Come one, come all, in spring, summer, winter, or fall! Grab your popcorn and sit down for a family movie night! I have compiled a list of family friendly movies to be enjoyed by all! This list includes some for younger kids, some for older kids, and you might just find you adults might enjoy them too!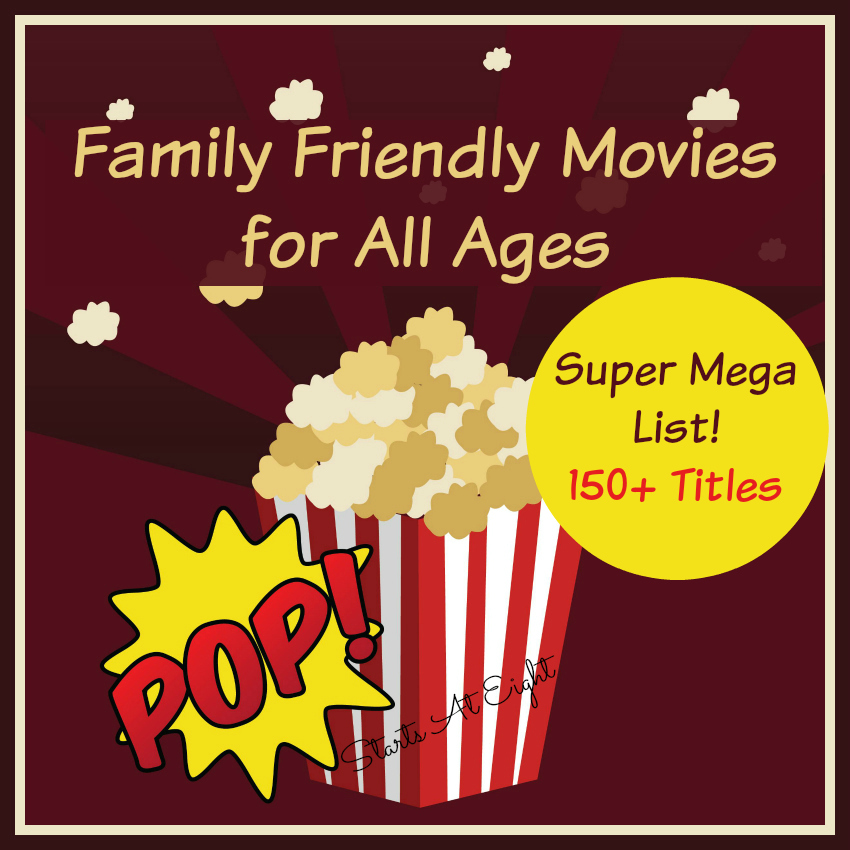 Please note that what might be right for some might not be right for all. So please screen your movies choices to be sure their suit your guidelines for your family. Common Sense Media is a great site to check for specific details about what movies contain, such as violence, bad language, nudity, etc. that you might want to be aware of.
Family Friendly Movies for All Ages
Animated
Older Kids
What are your family favorites?
Other Movie Related Articles