Ten on Ten: Take a photo every hour for ten consecutive hours on the tenth of each month. Document a day of your life and find beauty among the ordinary moments.
Ava started her day with her new obsession…..a read along book on tape, yes truly a cassette tape as well! It is called Why do Leaves Change Color? and I think she must listen/read it at least 5 times a day!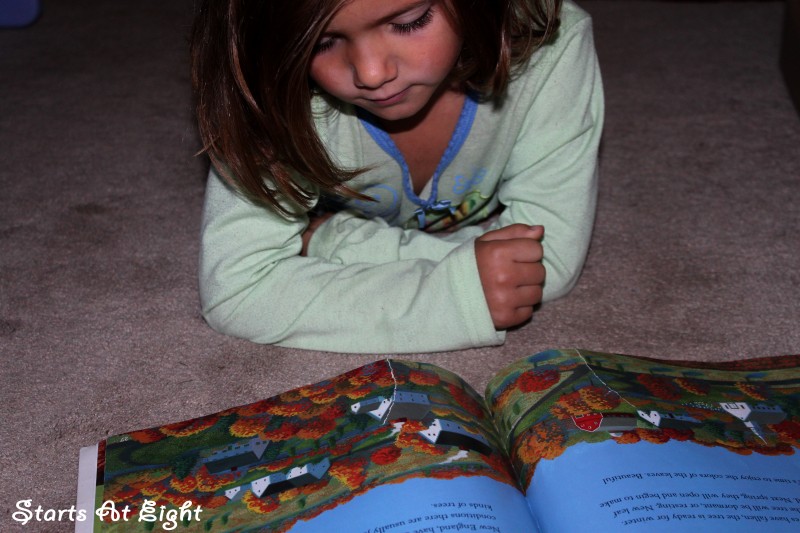 Meanwhile I got the only "Shana time" that is working for us these days! Looking forward to being able to make time for Walk n Talk again soon.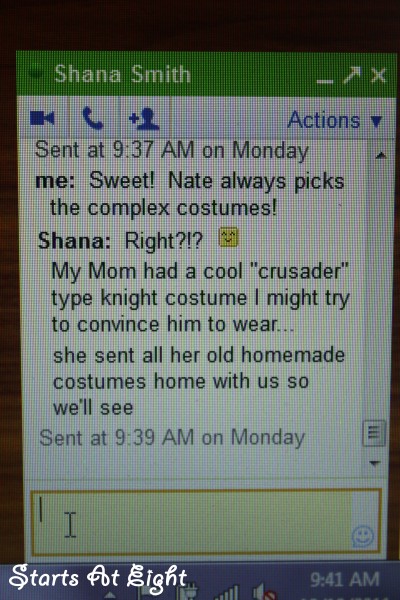 Since Joey was home in celebration of Columbus Day, and it just happened to be 75 degrees out, he decided to wash the cars.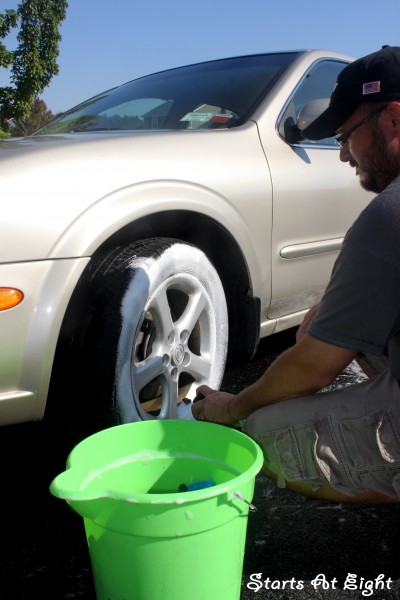 Chloe has been patiently saving all her change. She decided she was going to wait until her piggy bank was full and then she would empty it, roll the change, and count it. She isn't quite done counting yet but she is over $40!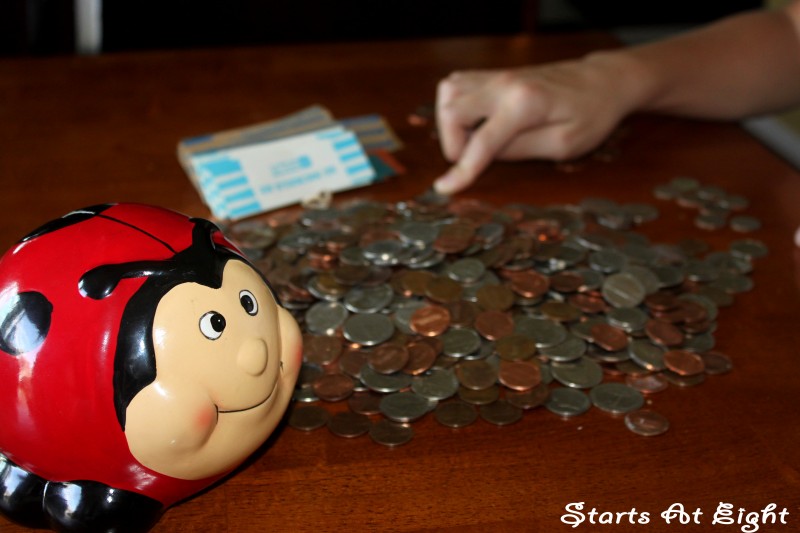 Seeing as we have been blessed with a few days of gorgeous "Indian Summer" weather, we decided we would make the most of it. (Daddy already washed the cars.) Now the kids are eating a picnic lunch in the backyard.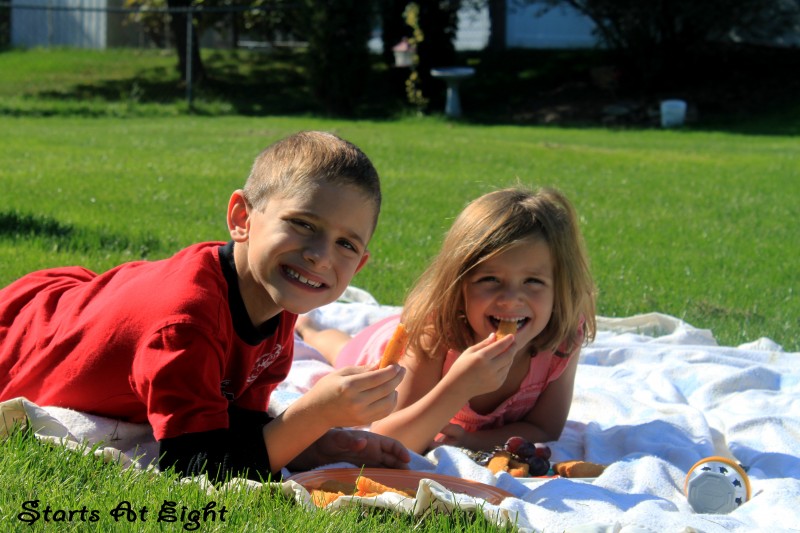 Money comes in, and money goes out! This time it is Chloe's though. She officially earned enough money to buy herself a Vera Bradley Backpack. She is so excited to get it in the mail!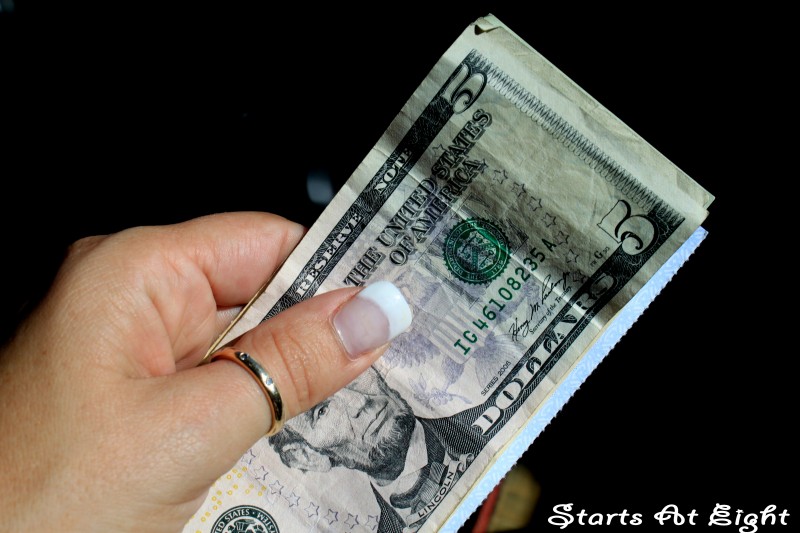 This is how Ava entertained herself while Jayden and Chloe had music lesson today. She loves to play on the playset, and zoom down the driveway on a big wheel.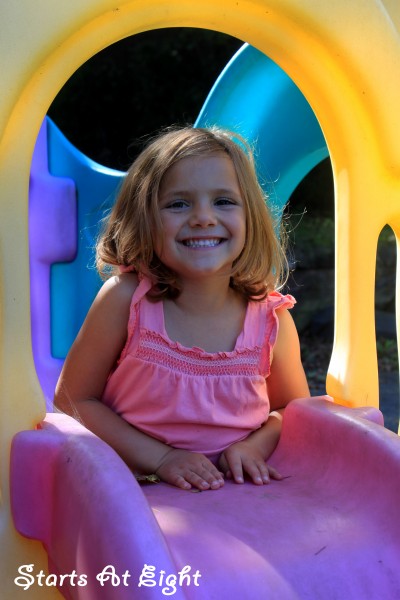 Chloe took 30 minutes to chill in the hammock while Jayden had his lesson.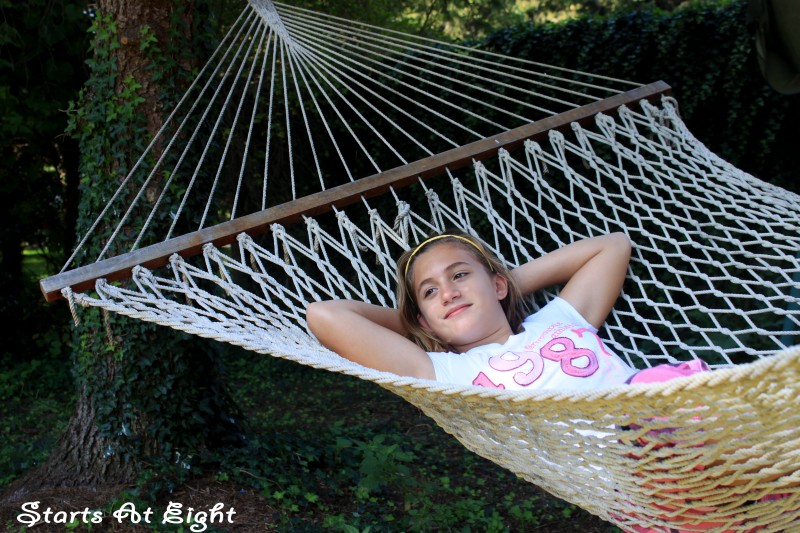 I however amused myself during music lessons by playing around with my camera and the truck mirror. I call this one, "This is me looking at you, looking at me"!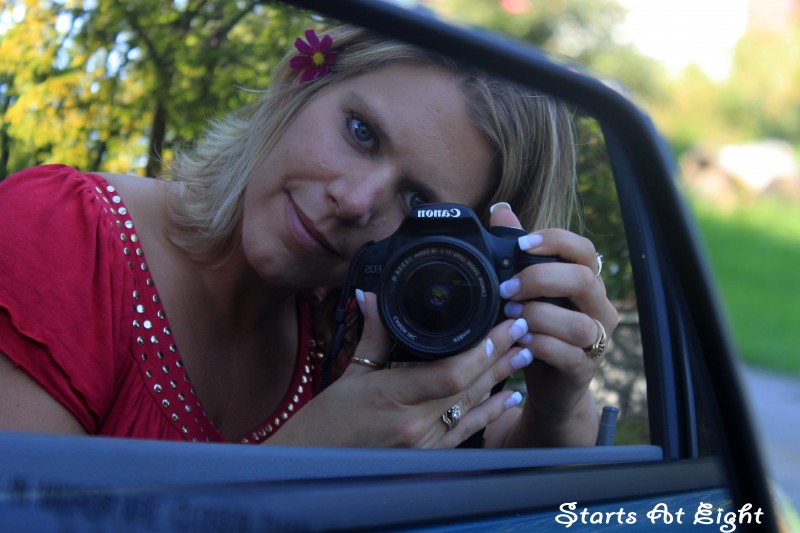 To end our "Indian Summer" day we took Jayden and Ava (Chloe was at the gym) on a nature walk to identify different types of trees/leaves. We will be taking one more walk tomorrow and then working inside (while it is raining on Wed) on making leaf rubbings and such!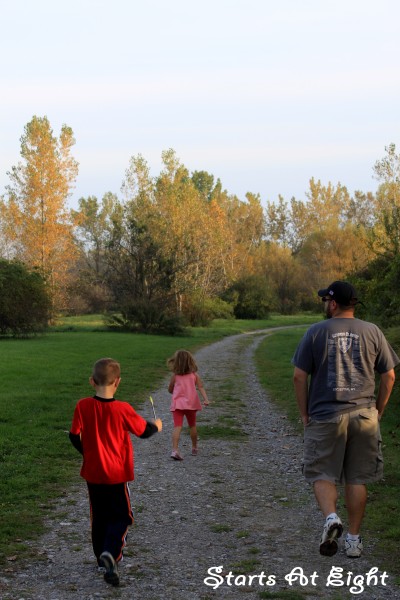 To check out more beautiful Ten on Ten posts, head over to a bit of sunshine