Ten on Ten: Take a photo every hour for ten consecutive hours on the tenth of each month.
Document a day of your life and find beauty among the ordinary moments.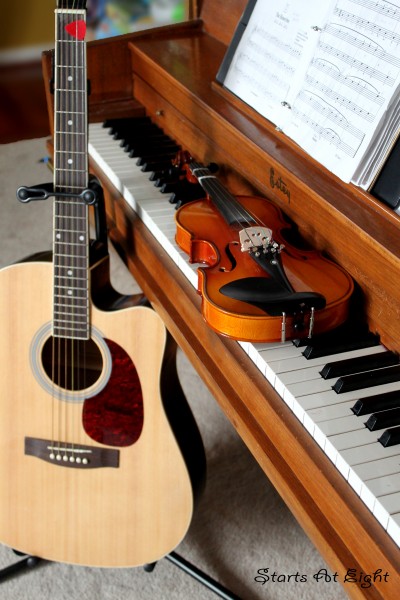 The musical instruments that the children play. Music is a growing part of our lives. It started with Chloe taking violin, then Jayden came along and wanted to play the piano. Now for Christmas Chloe has added the guitar as well as dabbling in piano.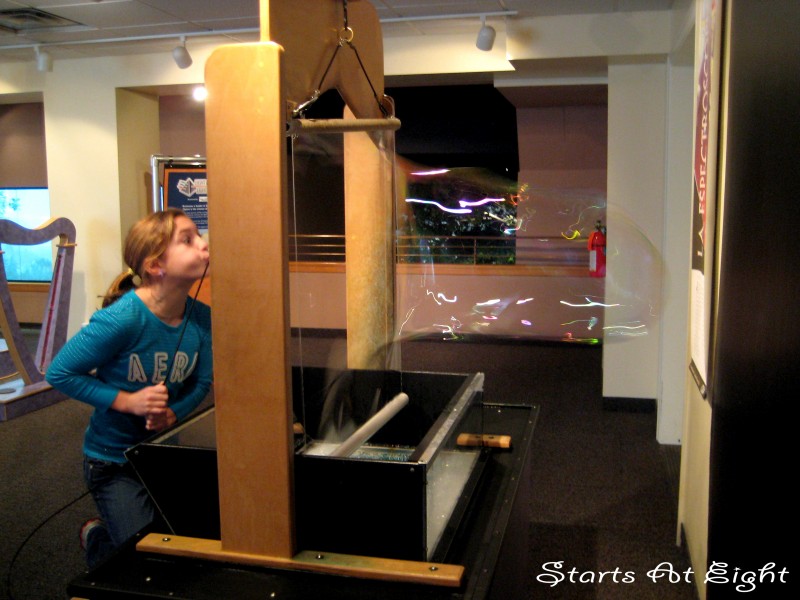 The kids love this bubble exhibit at the RMSC. The spent a long time trying to blow large bubbles that would separate and float, instead of pop against the wall! Chloe was blowing so long and hard that her cheeks puckered in! (This photo and the following two were taken at the RMSC on my little point and shoot camera.  Please pardon the quality.)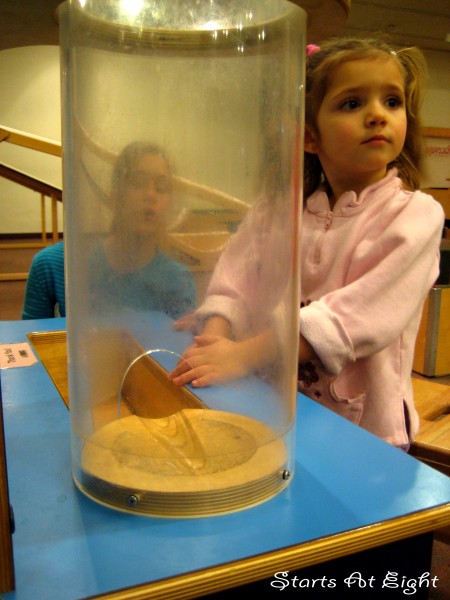 The balls. We have not done these in a bit but we really enjoy sending them through the tubes at high speeds. It was "the girls" against Jayden and he had a hard time keeping up so they are looking over at him like, "Well, are you sending them or what?".
[sep]
This is my photographic moment of silence….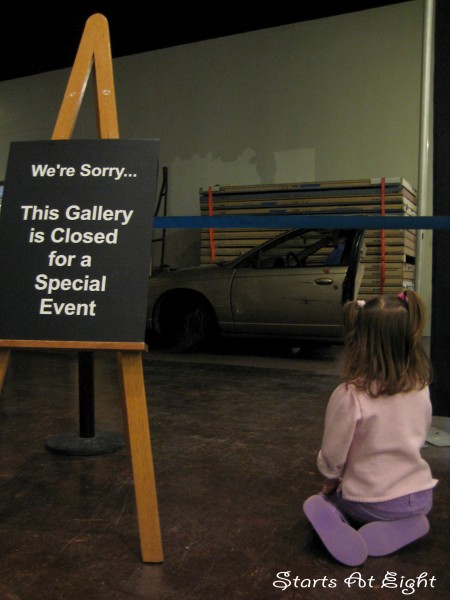 [sep]
The photo above comes with a story, one that may not strike others like it did me, but a story I wanted to tell.  This photo is one of a series I took while at the RMSC today.  The special traveling exhibit CSI has finished it's run and now they are taking it down.  The exhibit brought up a few discussions amidst the homeschooling groups and e-mail loops that I am a part of,  mostly in relation to it's graphic content and appropriateness for what ages.  I know more than one person had contacted the museum in regards to this, and somewhere in the print on the exhibits website there was a recommended age of I believe 12.    Needless to say, my 4 year old does not come close to being age appropriate for such violent content.  Why then is there a piece of it out in plain view now?
What you see in the photo is a mangled car, minus it's back seat and farther, no windows or wheels, with grass in the wheel well, blood on the door, and a seemingly real man in the driver's seat.  Then you see my four year old, just sitting.  She sat in this manner for 15 minutes.  I had to field a plethora of questions like:  Where is the rest of the car?  Why are the wheels gone?  How did they get them off?  What tool left that red stuff on the door?  Why is there grass where the wheel should be?  How did the man get there?  This was after trying to explain to her that the man in the car was not real.
My very vibrant, active, quirky 4 year old was reduced to a meek, mild, perplexed little lump on the dirty floor in the museum, inching as close as she could to the line that she could not cross trying to get a better look.  When I kept trying to steer her away, she looked up at me and said, "I am just going to sit here and look at that man in the car".
I have no more words for the heaviness this situation has brought to me today.
[sep]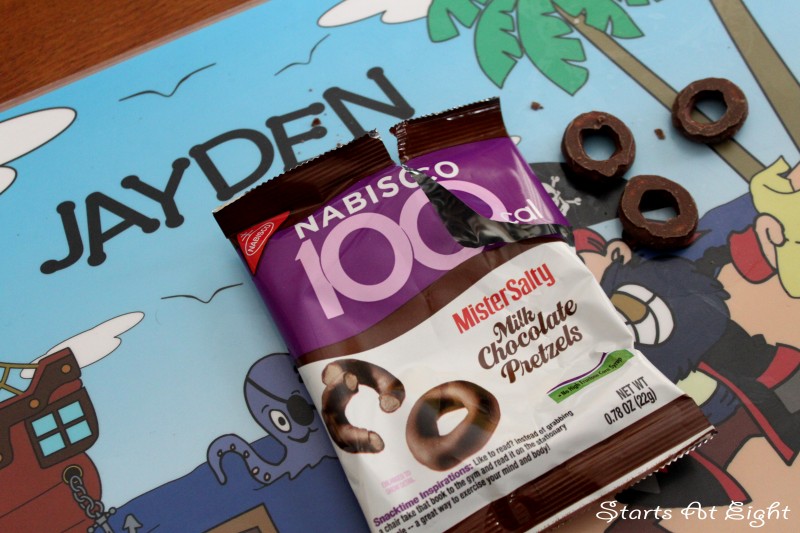 Our afternoon snack. They always seem to bug me until I break. Today Jayden enjoyed his 100 calories worth of chocolate covered pretzels while Chloe did his flashcards with him. These multiplication and division cards have seen, and will continue to see much use in our house. I will be happy to see the day when he can do them all without counting it out on his fingers!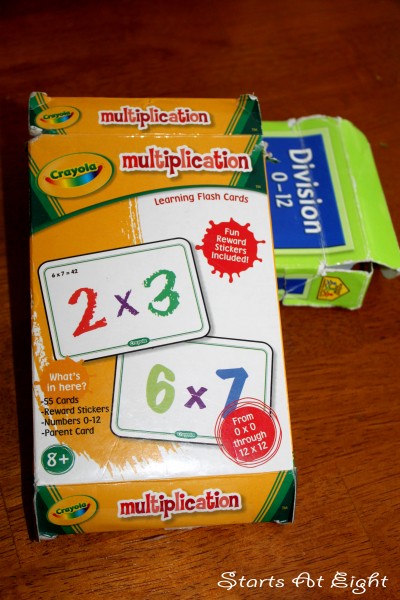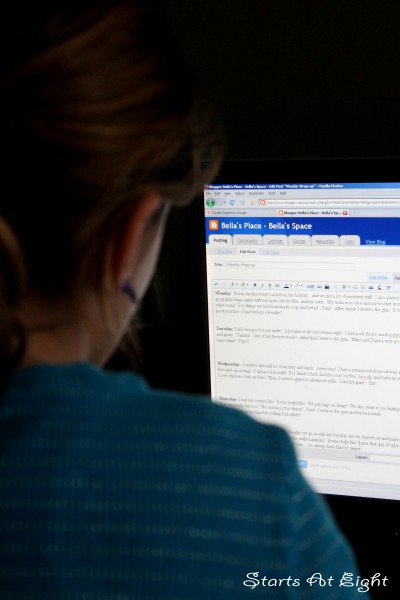 My mini-me, and her blog. We recently let Chloe start working on her own blog. Much of what she is doing is a copy of the things I do. For instance, Weekly Wrap-Up and Simple Woman's Daybook.
The long awaited arrival of the Snuggie came to a close today. Thanks to her Aunt and Uncle who gave her a Target gift card for her birthday, Chloe and I went online and ordered the Zebra Print Snuggie that she has been wanting. Jayden received a blue kids one for Christmas which made her long for a Snuggie all the more. Today hers came and she could not be happier about it!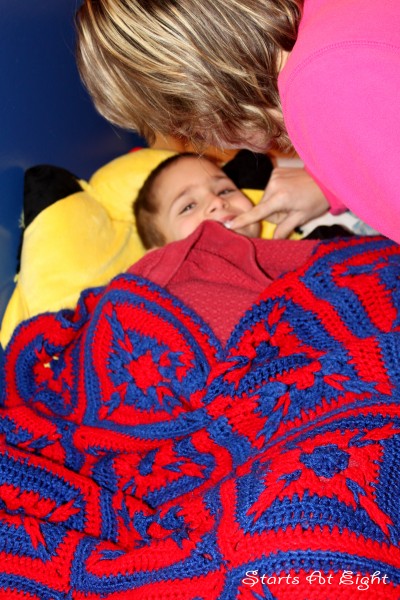 As Jayden snuggles into bed for the night, Joey caught me inspecting his two loose teeth. He is so excited to be losing two at the same time!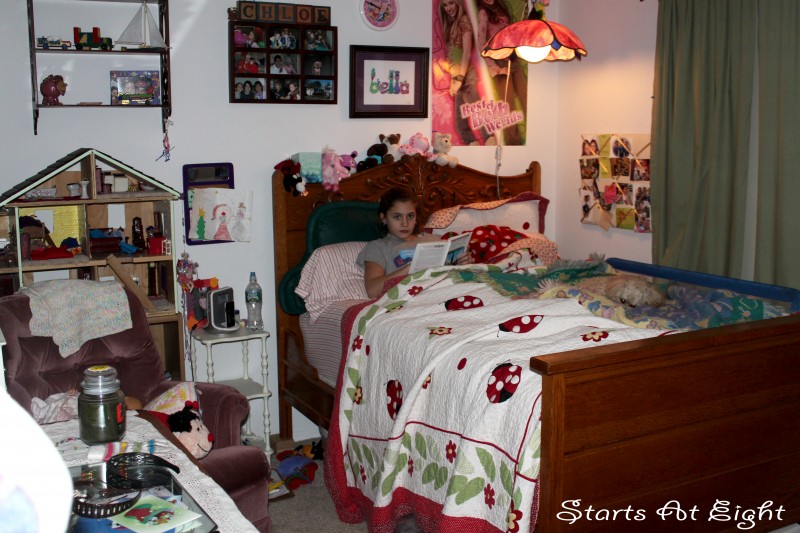 Joey continued his reign of terror with the camera and caught Chloe situating herself in bed to do some reading. His first comment upon looking at the photo afterwords was, "Chloe and her cluttered room!".
Pop on over to Ten on Ten to see what others shot for the day!