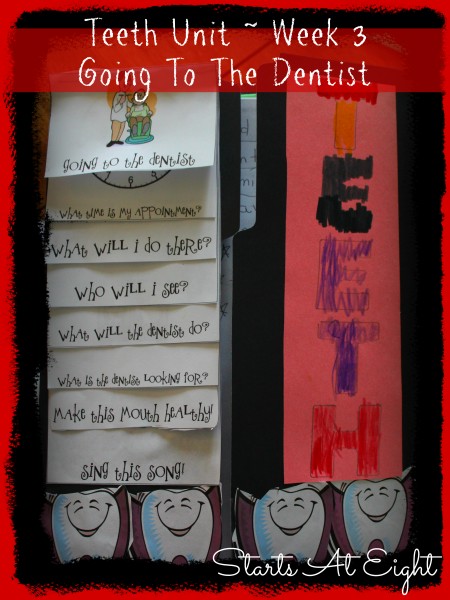 Ava and I just finished our third and final week of 3 on a tooth unit study. I found a tooth unit from HomeSchoolShare to use as my starting point and then I am adding and subtracting as I see fit.
During our first week, we read Throw Your Tooth on the Roof
and started some geography based lessons that we have continued on with into each week. During our second week we added in some science into the mix, with an experiment, as well as learning about the different teeth and their functions.
For our third and final week we read stories and talked about actually going to the dentist.
Books We Read About Going To The Dentist
Given that Ava is almost 6 she has been to the dentist more than once so she is familiar with most of the things we talked about. One main difference was that most of the books used "sinks" to spit in where our dentist uses a little suction tube. She noticed this right away and kept pointing it out in the books.
We read and colored in a mini book to add to her lapbook. It was so big, and we had done so many things to fill up her lapbook that we had to attach the mini book to the front! She also liked the big printed teeth so much that I had to print a bunch of them for her to decorate the front along with the puffy letters spelling out teeth.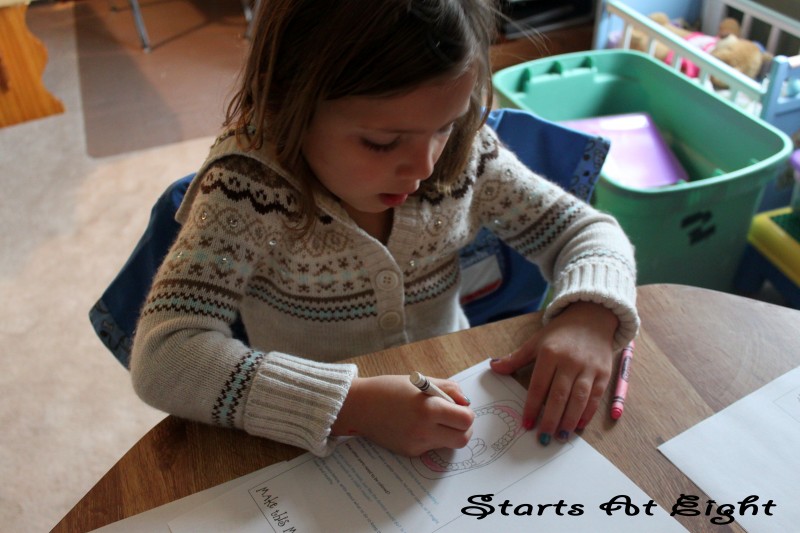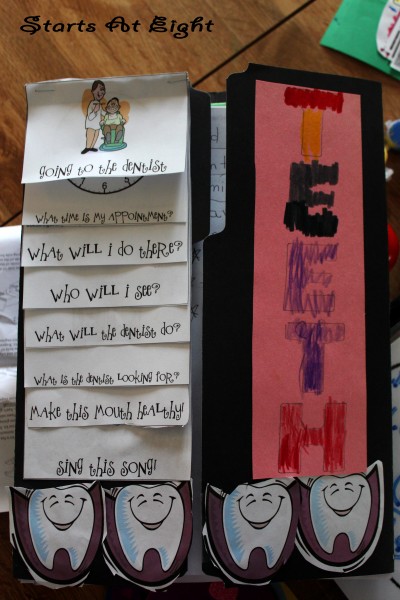 To add in some extra tooth related writing practice, I made a list of words like dentist, enamel, smile, apple, tooth, toothbrush, etc. Then I gave Ava lined paper and let her choose which words she wanted to write out for the day. She really likes having a say in what she does and this is a way for me to "encourage" her to do the things I would like her to do, with her feeling as though she has some say and control over what she is doing. Win-Win!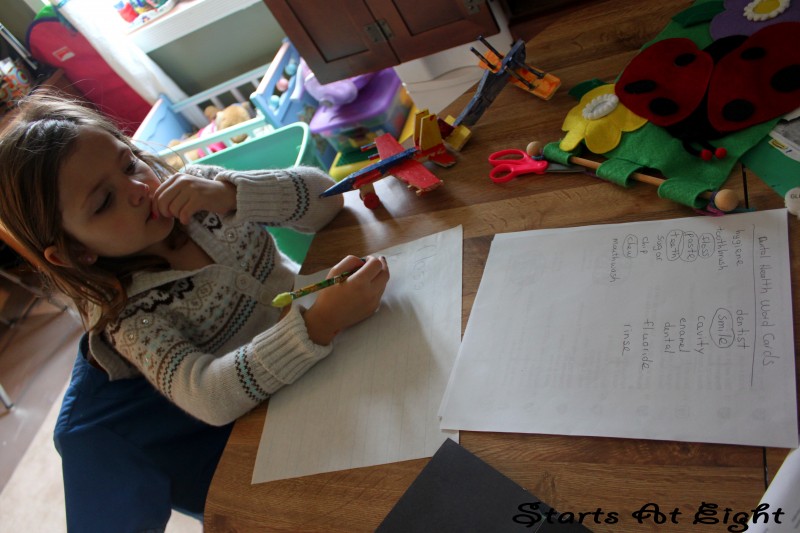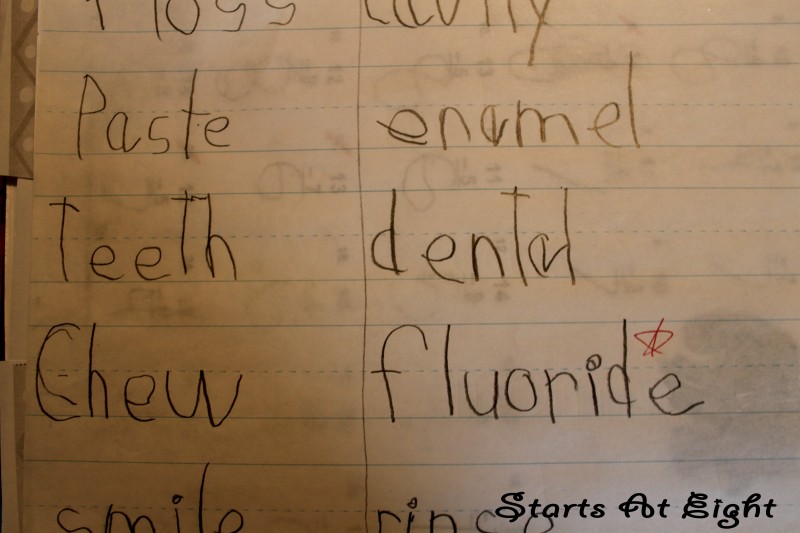 ---
FREE Tooth/Teeth Resources:
---
---
Also Check Out:
1. Teeth Unit Week One – Throw Your Tooth on the Roof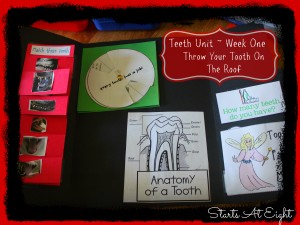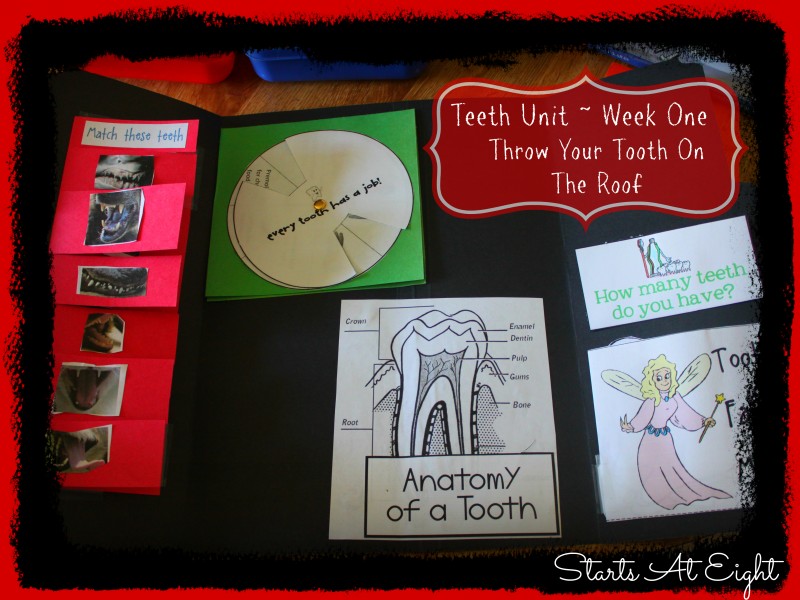 2. Teeth Unit Week Two – Science Fair Bunnies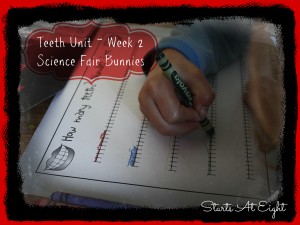 3. No More Struggles! 5 Tricks to Make Teeth Brushing Fun for Kids