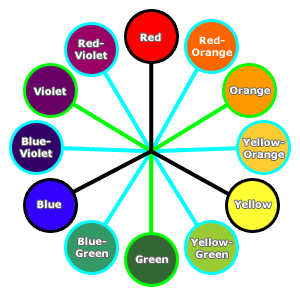 This is a lesson in teaching the color wheel.  Not only do we cover the terminology but we also have some fun painting our own color wheels.
Teaching the Color Wheel
Using the color wheel print outs from Enchanted Learning, I set out to teach the kids about primary, secondary and tertiary colors, as well as which colors are considered warm and cool colors.  We started by going over the basic definitions:
Primary Colors – The three primary colors are red, yellow, and blue. They are the only colors that cannot be made by mixing two other colors.
Secondary Colors – The three secondary colors are green, orange, and violet. They are each a mixture of two primary colors.
Tertiary Colors – The six tertiary colors are red-orange, red-violet, yellow-green, yellow-orange, blue-green, and blue-violet. They are made by mixing a primary color with an adjacent secondary color.
Warm/Cool Colors in felis ante – Warm colors include reds, oranges, and yellows. Cool colors include blues, greens, and violets.
After reviewing the definitions we went on to use crayons to color in a color wheel, one step a time. First filling in the primary colors, then the secondary colors, and finally the tertiary colors. All of this made for great reinforcement of the terms, but did not lead to any stress over mixing colors because the crayons (even the 24 box), have all the colors you need!
Then comes the "fun" part. I printed out a different color wheel template, got out the paints, and showed the kids how you could make every color on the color wheel using only the 3 primary colors (red, blue, yellow).
---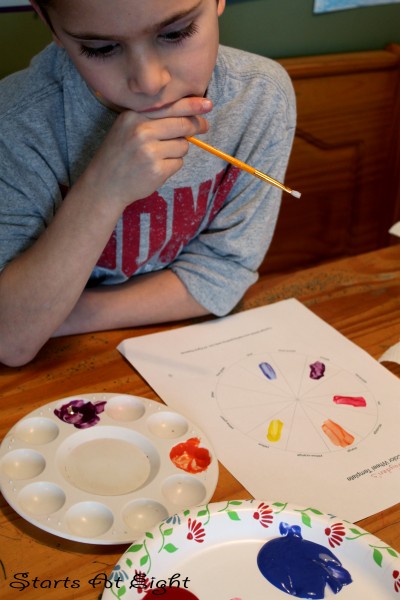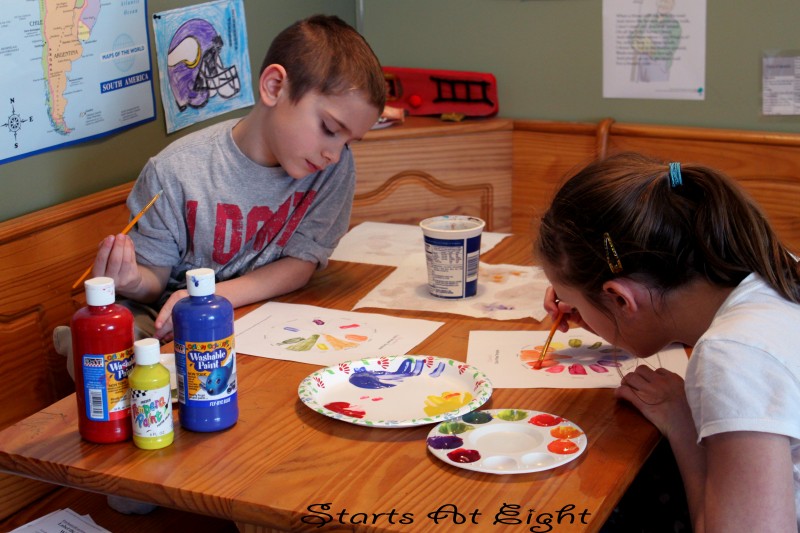 It is amazing to me what a little hands on use of the terminology can do for kids. Jayden went from looking at me cross-eyed when I asked, "What are the 3 primary colors?". To not only using the word tertiary correctly, but pronouncing it correctly as well!
Teaching the Color Wheel Resources