We have been loving all these mixed media art classes. From fall to winter, Valentine's Day, and now spring!! These classes are complex enough for adults and teens but varied enough that kids as young as eight can enjoy these Mixed Media Art for Kids workshops.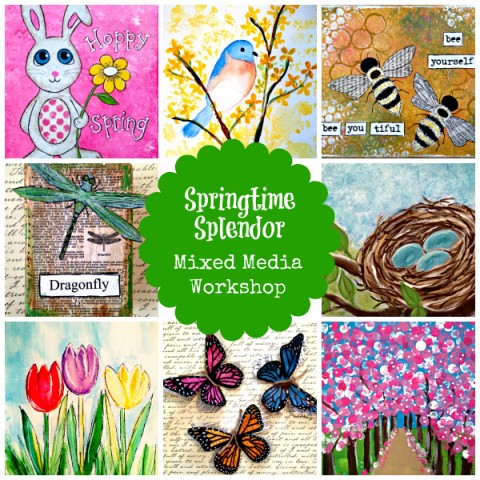 The magic of springtime is in the air! Flowers are blooming, songbirds are singing, bees are buzzing!  Everything is coming alive again as the snow is slowly melting away here in NY.  The sun's a little warmer, the grass is starting to appear and we are looking forward to warm weather nature explorations.
Alisha has created the Springtime Splendor: Mixed Media Workshop for your child(ren) and you to explore your creative talents, while exploring and enjoying the wondrous colors, animals and plants of the budding springtime season.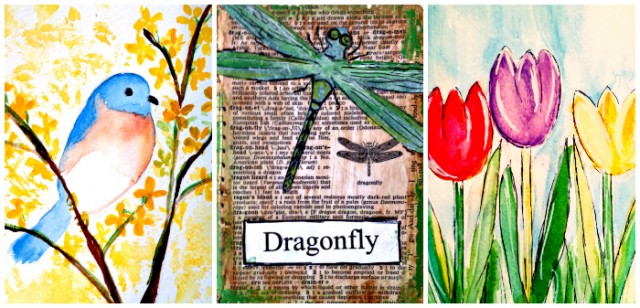 Classes are taught via videos in a private, password-protected site.  You can watch them on your own time and adjust them to fit your family's schedule.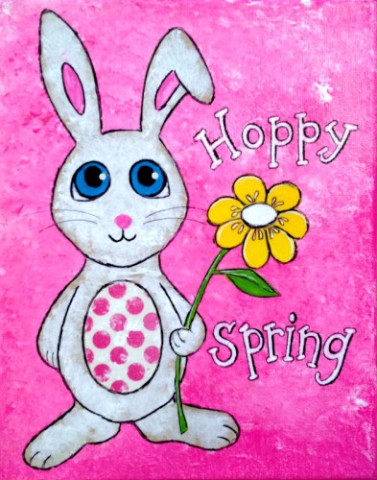 In this workshop for kids ages 8 and up (tweens, teens, & moms too), we will be exploring and experimenting with various art forms including:
Sketching
Acrylic painting
Watercolor painting
Chalkboard art
Collage art
Sculpting
Hand lettering
Art journaling
And MORE!
Springtime Splendor: Mixed Media Art for Kids will be spread over four weeks, with detailed videos and supply lists of each project. Each unique art piece will reflect a different aspect of spring — the return of birds, butterflies, bees (and other bugs), the blossoming of trees and the blooming of flowers, rain showers, springtime critters, and even some spring poetry!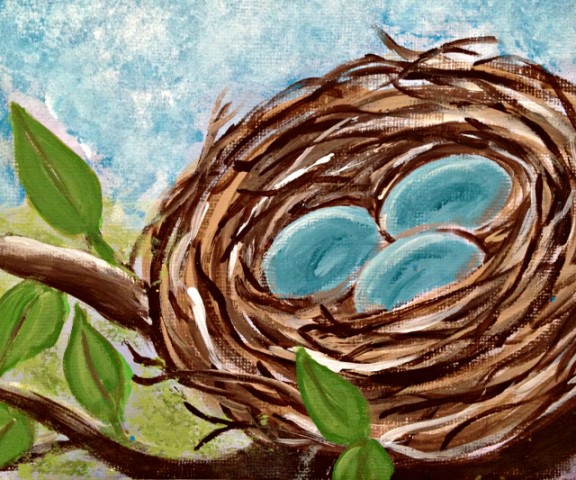 20 different art projects altogether!
Your kids can work on their art projects whenever they want and at their own pace. You will receive LIFETIME access to this course.
REGISTER TODAY!! 
$60
FAQ
Q: How can I purchase Springtime Splendor: Mixed Media Workshop?
A: Purchases can be made via PayPal by clicking on the "Add to Cart" button anywhere on this page.
Q: My child is not yet 8 years old. Will he be able to participate?
A: Only you know the abilities of your own child, but most of these projects are basic and could be done by children a bit younger than 8 (with your help and supervision). I will provide templates for many of the projects, but some will require the child to draw/paint/letter on his own and may, therefore, be a little more difficult.
For more FAQ Questions and the link to sign up head over to the Springtime Splendor Mixed Media Workshop.