Shakespeare is a topic that often makes even the most studious of students quiver in their boots! The language can be thick and consuming, especially if you have no prior experience or knowledge of each story. It is for this reason that I started looking for ways to introduce Shakespeare into the minds of my children before they have to swallow it whole in high school.
Do you know what I found? I found tons of great resources for younger kids that would help them become more familiar with the works of Shakespeare, at a level that was much more manageable than the full on original plays.
Shakespeare's Storybook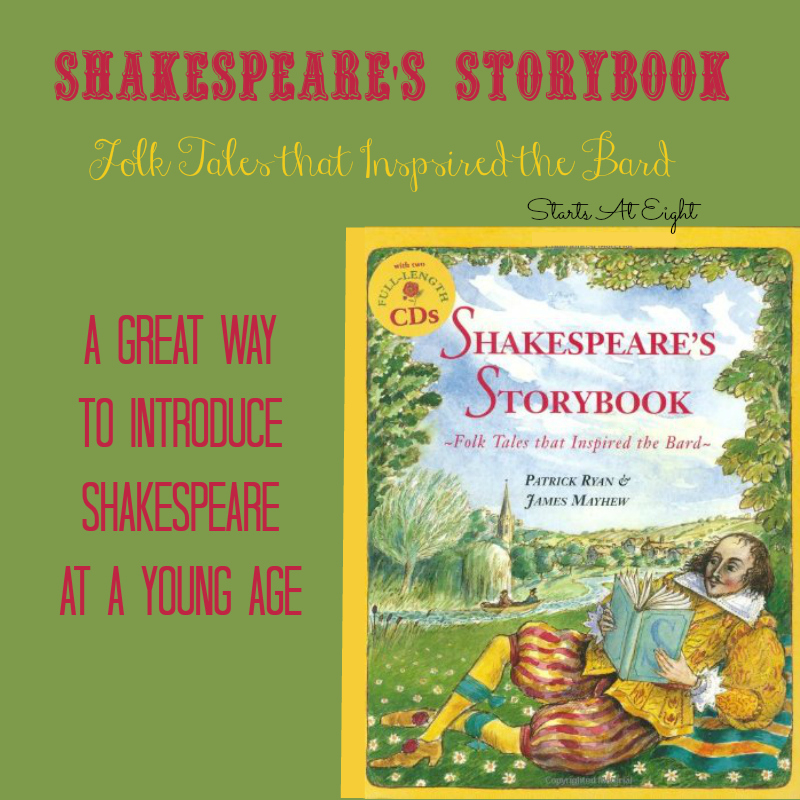 One of the resources I have found is Shakespeare's Storybook – Folk Tales that Inspired the Bard. 
In this book, "professional storyteller Patrick Ryan has brought together the stories that are at the heart of seven of Shakespeare's masterpieces. He introduces each story with fascinating information about its history and its prevalence in other cultures, as well as insights into local traditions and political issues that influenced Shakespeare's writing. Whether you are acquainted with the works of Shakespeare, or you are a young reader waiting to enjoy his plays, these lively, accessible and action-packed adventures will thoroughly engross you." ~Amazon
While you can get this book without the cd, I highly recommend the version with the audio CD. It has allowed us to listen in the car as well as when the kids are younger they can listen to the cd and follow along in the book.
Check out my full review of Shakespeare's Storybook, including photos and how we use it in our homeschool.
Shakespeare Related
Check out this article that contains tons of resources for teaching Shakespeare at all ages. I believe that starting early and more simply can be the key to success in your high school student mastering Shakespeare!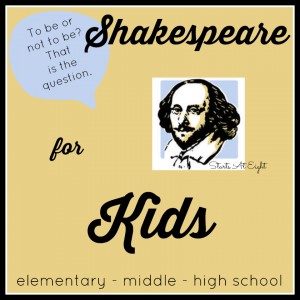 Teaching Shakespeare with Beautiful Stories from Shakespeare for Kids…includes an art project.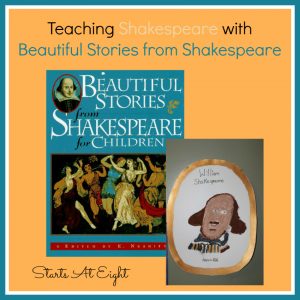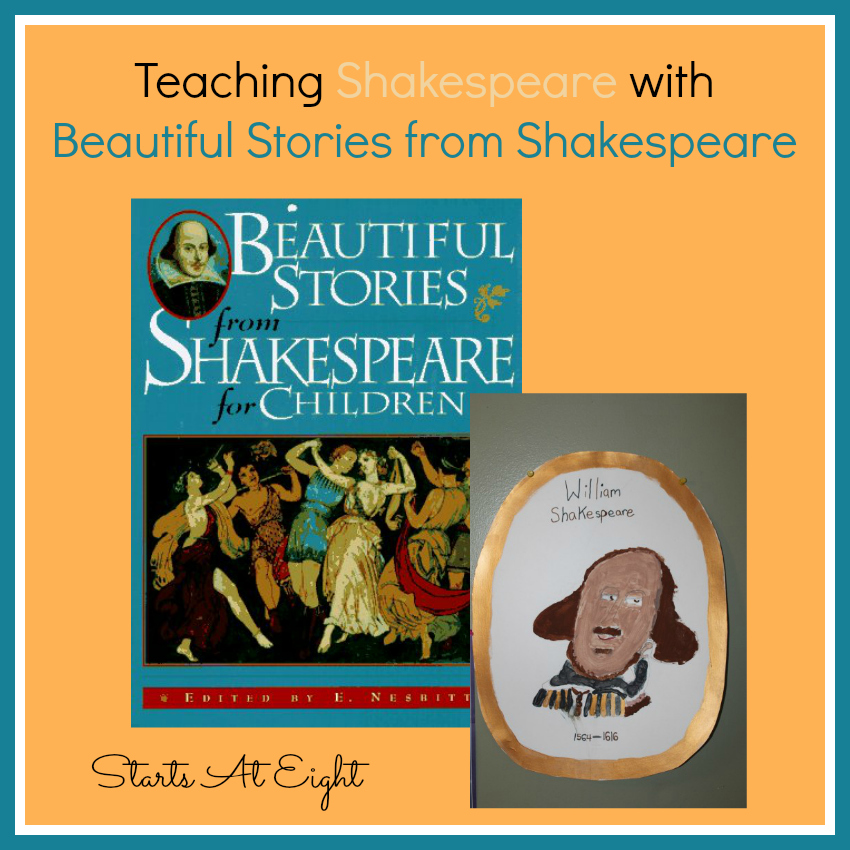 5 Days of Teaching High School Shakespeare…Why teach Shakespeare? Shakespeare's Biography, Teaching Resources & more!