I recently posted an article about Things You Should Never Say to Those That Homeschool High School that received a very mixed response. So I would like to take a moment to address some of those responses.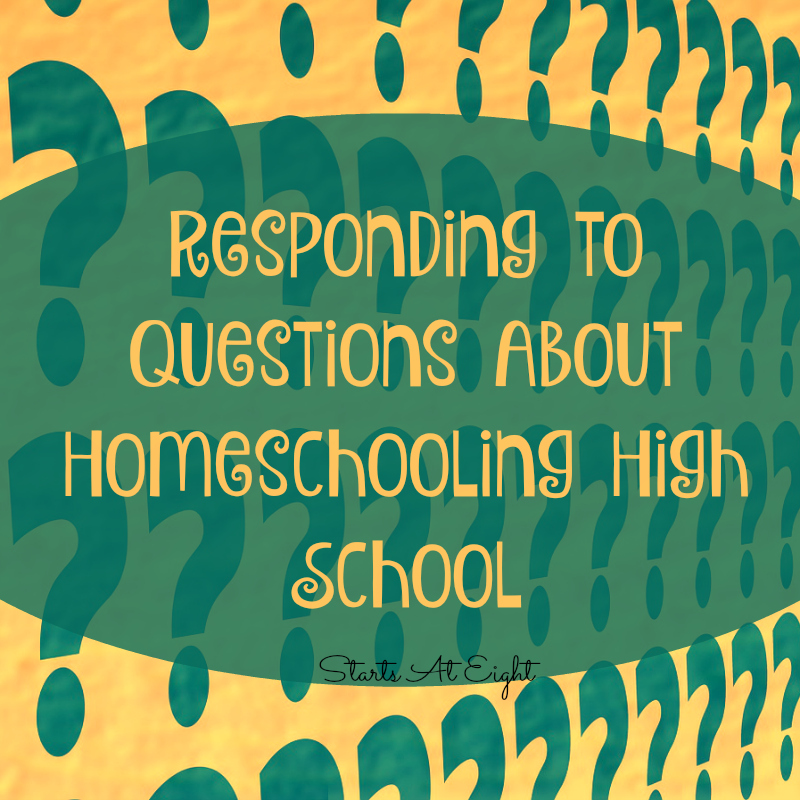 Responding to Questions About Homeschooling High School
1. Aren't those just curious questions?
Yes, many of them are. And I always welcome questions, and also respond in kind to each and every one with as much honesty and transparency as possible. I am clearly pro homeschooling and want to share the positive things it has done for us and can do for others.
On the flip side, many of the same questions are delivered in a condescending and critical manner. So I guess it is not so much what is said, but how it is said, and the underlying feeling of being on the witness stand.
2. This is petty. Lighten up and turn the questions into positives.
I apologize if many of you read the previous article and thought I would honestly respond negatively to those that inquire about homeschooling. In fact it is quite the opposite.
That doesn't however change the fact that often the questions are probing and feel intrusive. I do not grill my public school counter parts about if their children are properly socialized or how they find their friends, or what they do in school all day. I do not judge or question when their children chose to stay home from their prom or not take their SATs. I simply embrace their choices as their choices, knowing that what they do doesn't impact what I do. We each choose the path we feel is right for ourselves and our families.
3. What I Want You to Know About Homeschooling High School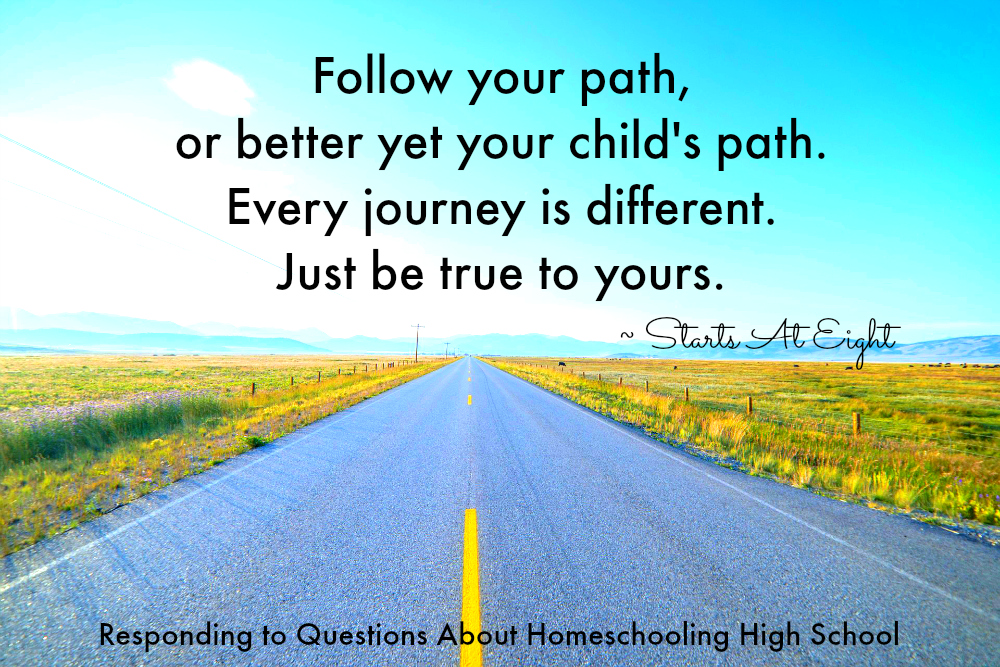 You can do it.
It isn't as hard as you might fear.
There is support out there.
Your child can have friends without going to high school.
Your child can date. (If you want them to.)
Even if they don't go to a prom, they will still turn out just fine.
There isn't a mistake you can make that is so big that it can't be fixed. It might mean they wait a year for college, or you need to back track to jump through a hoop or two, but it is not life ending.
You can switch directions, stop and start something mid year or mid 4 years.
Your plans will change, and that is ok.
Follow your path, or better yet your child's path. Every journey is different. Just be true to yours.
Check out how the Blimey Cow does this with humor: